This Morning viewers terrified as 'haunted' picture of little girl causes temperature to drop
29 August 2023, 17:21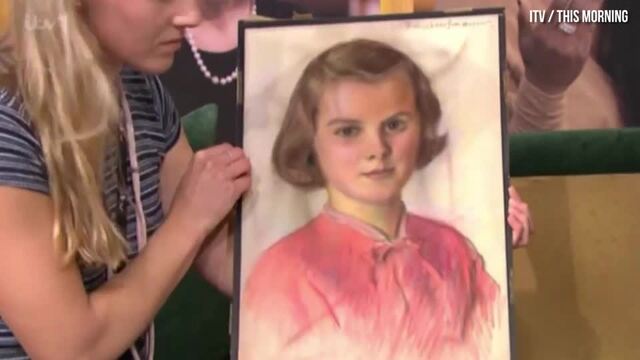 This Morning staff open 'haunted' picture of little girl
This Morning's Rochelle Humes and Andi Peters were left spooked as guest Zoe Elliott-Brown bought in a 'haunted' picture of a little girl she bought from a charity shop.
This Morning viewers have been left terrified after Andi Peters admitted the studio had dropped by four degrees when they opened a 'haunted' picture of a little girl.
On Tuesday's show, Andi and Rochelle Humes were joined by the owner of the drawing Zoe Elliott-Brown, who claims she has witnessed supernatural events since purchasing it.
The picture was previously returned to the charity shop where Zoe bought it by a woman who claimed it had "ruined her life".
While the shop owners advertised the picture of the little girl as "possibly cursed" following the first return, Zoe's mum insisted she buy it for her.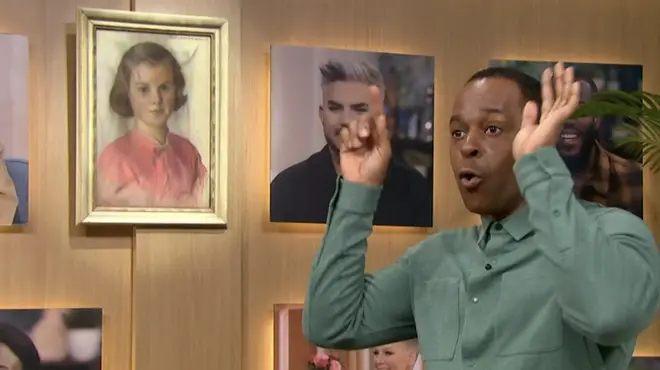 The 36-year-old carer bought the picture for £20 from the Hastings Advice Representation Centre despite the warning, and later became the victim of a supernatural event which she describes as a "figure chasing her".
Zoe is now so scared of the picture that she refused to ride in the same car as the drawing to the This Morning studios.
Appearing on the show with the picture hung up across the studio, Zoe explained: "There's something in behind the picture, I know there is."
She was referring to two marks on the drawing which, at a closer look, Andi said appeared to depict horns.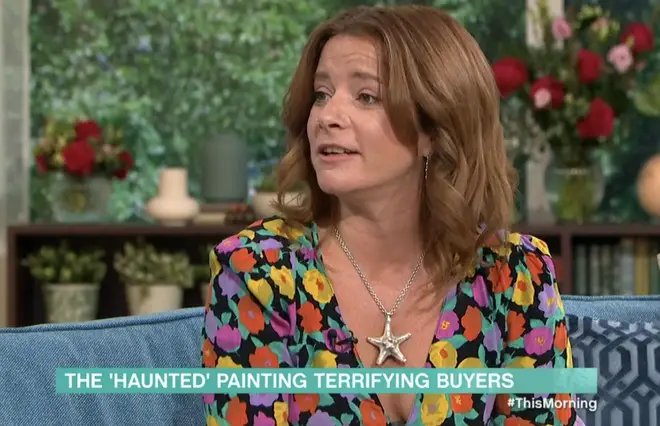 Later on the show, the This Morning team decided to open the picture from the frame to find out if there were any details on the back which would reveal where it was from and who drew it.
ITV employee Tilly was the only one working on the show who agreed to open it up, telling Andi and Rochelle after: "Well, it didn't want to be opened... it was very hard to open but I've prized it out. It's got a scary..."
They also found that the picture had printed onto the glass of the frame, leaving an eery looking shadow of the little girl.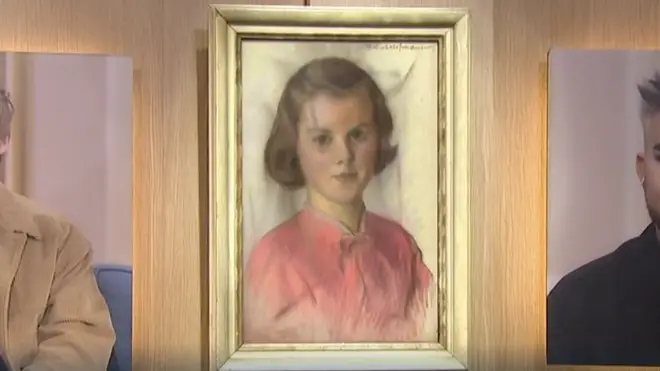 It was then that Andi told This Morning viewers that the temperature in the studio dropped by four degrees when Tilly opened the picture.
Rochelle exclaimed: "I do not like this, one bit! I'm freezing and freaked out!"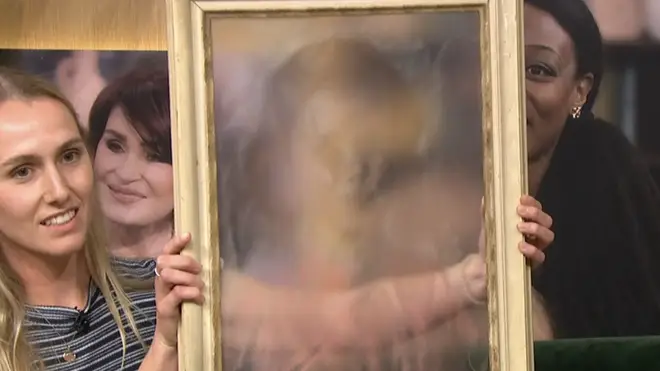 This Morning viewers took to Twitter to share their reaction to the picture, and while some were sceptical, others were left terrified.
One person commented: "I'm already quite susceptible regarding spooky stuff… and even if that painting they are talking about on #ThisMorning is not haunted per se, it still creeps me out."
Another, who seemed to know a lot about haunted objects, wrote: "It's called an attachment. Objects do carry energy of it's previous owner. Dolls are the worse. #ThisMorning."
Read more: