Can't Pay We'll Take It Away star Paul Bohill reveals secret pneumonia battle
12 October 2018, 13:28 | Updated: 12 October 2018, 13:59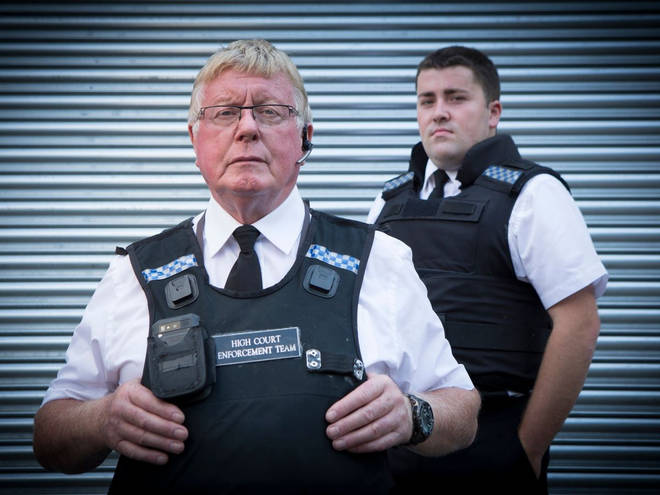 The Channel 5 favourite revealed he was diagnosed with the respiratory illness five weeks ago and is still recovering.
Can't Pay We'll Take It Away star Paul Bohill is recovering from pneumonia.
The TV bailiff, who is a favourite of Channel 5 viewers, posted on Facebook that he had been struck down with the illness - which can be fatal.
On October 9 the Wolverhampton-born law man posted: "I apologise for being off the grid again, but 5 weeks ago I was struck down with Bacterial Pneumonia, I am in recovery and will update in a few days."
Fans were quick to send him their good wishes, with one writing: "Paul! No! I sure hope your on the path to recovery! Thanks for updating your loyal fans! Take it easy on yourself!"
Can't Pay We'll Take It Away first aired in 2014, and follows a group of bailiffs carrying out High Court Enforcement Orders across the UK - and sometimes dicing with danger as debtors see red.
Read more: Picking your nose could give you pneumonia
Like all the bailiffs on Can't Pay, Paul is employed byDCBL, Direct Collection Bailiffs Limited, but he actually has 50 years experience of working on the right side of the law.
Prior to being a bailiff, he worked for West Midlands Police where he tried his hand at a number of different departments including being a fast response driver and a co-founding member of the police underwater search unit.
He moved in to the High Court industry in the early 90's where he has served since, obtaining over 25 years' experience.