Royal Variety Performance viewers slam 'painful' jokes about Prince William and Kate Middleton's kids
11 December 2019, 09:35
Prince William and Kate Middleton attended the Royal Variety Performance back in November.
It's that time of year again, when the best from the entertainment world took to the stage for the annual Royal Variety Performance.
Everyone from BGT winner Colin Thackery to Robbie Williams put on an incredible show at the London Palladium last month, with Prince William and Kate Middleton sitting in the royal box. 
But after the show screened last night (10 December), some viewers complained that the Duke and Duchess of Cambridge were forced to endure 'awkward' and 'painful' jokes at their expense. 
Comedians Romesh Ranganathan and Rob Beckett were hosting the show for the first time, and poked fun at everything from the royal couple's home, to their children.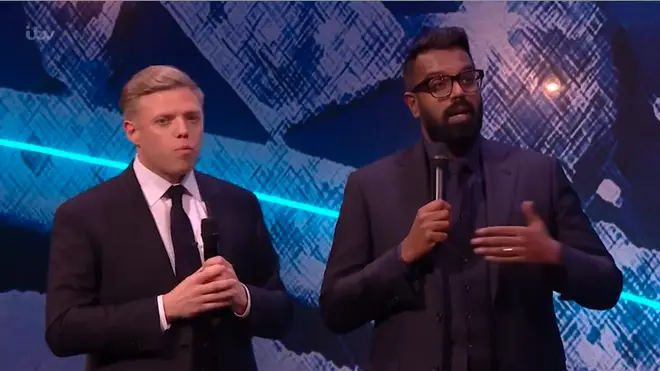 Introducing Kate and Wills, Rob said: "We are also joined by some special royal guest tonight. I'm really excited about the royal party being here. I've been doing research. I went to Hampton Court Palace for 10 hours. I got lost in the maze."
Read More: Look back at Kate Middleton's best outfits from Christmas Day
After bowing like he was in a pantomime, he later joked: "Thank you for coming out tonight. You're on date night. That's exciting. You got the babysitter until midnight or 1am? It's worth that extra 20 quid."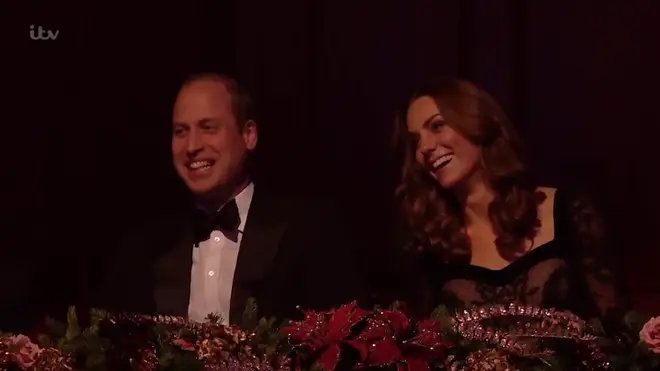 Before Romesh joked: "Like me you're blessed with three beautiful children. I reckon every morning they come running into your bedroom and you look at their little faces and say, 'I regret this'."
Read More: Prince Andrew 'could be banned' from royal church service with The Queen this Christmas
Despite the audience howling with laughter throughout the show, viewers at home weren't impressed, as one wrote on Twitter: "Feel sorry for william and kate having to sit thru it."
"Bet Kate and William wish they'd stayed at home  #theroyalvarietyperformance," said another, while a third added: "Poor Wills & Kate having to force laughter for these 2 idiots."
However, plenty of people disagreed, with one hitting back: "Already loving #RoyalVarietyPerformance love @robbeckettcomic @RomeshRanga."
And another added: "Aaah great choice of two hosts for this year's Royal Variety Performance @robbeckettcomic and @RomeshRanga love these guys!"