Who has been revealed so far on The Masked Singer UK?
14 February 2022, 09:48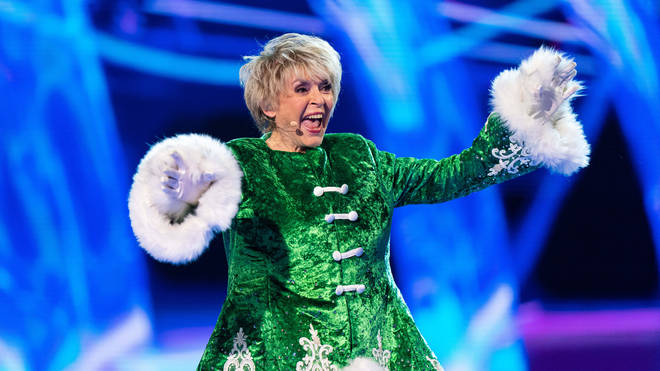 The Masked Singer 2022 celebrities: find out who has been unmasked on the show so far...
The final episode The Masked Singer UK season three aired last Saturday, and we couldn't be more gutted that our favourite show has come to an end.
The ITV show sees a bunch of mystery celebs don bonkers costumes and perform a song to a live audience and panel featuring Davina McCall, Rita Ora, Mo Gilligan, and Jonathan Ross.
We don't find out who each celeb is until they're eliminated, and the panel and viewing public are tasked with guessing who is behind the mask...
Here are all the celebs that were unveiled this season...
Chandelier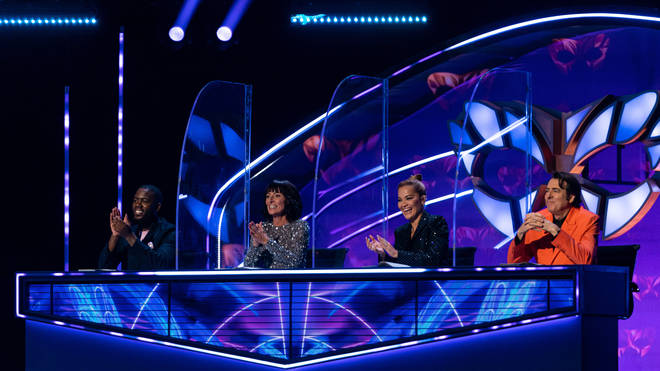 In episode one, it was Chandelier who got the chop.
After a dramatic reveal, it turned out it was Heather Small, lead singer of the 90s band M People.
Speaking after her unmasking, Heather said that she decided to take part after hearing how fun it was from past contestants Gabrielle and Joss Stone.
Snow Leopard
Snow Leopard was eliminated in episode two, and it turned out it was Gloria Hunniford!
At 81, broadcaster Gloria is the show's oldest contestant ever, and she said she was "happy" to be the second contestant eliminated "at my stage in life".
Lionfish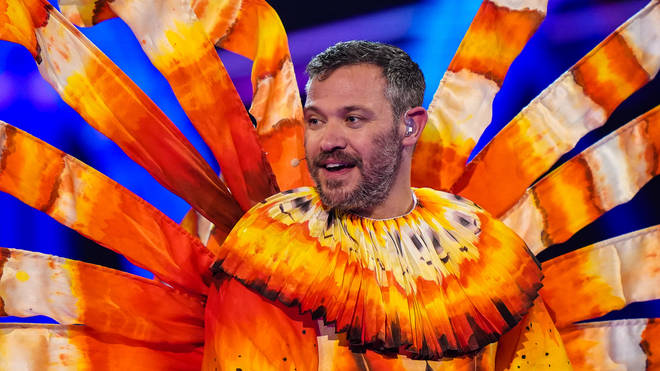 In the third episode, Lionfish was unmasked as Will Young - and fans were gutted to see him go.
One person wrote: "Will young shouldn't of gone out this early!!!", while another added: "Oh no. Poor Will Young. Thinks he better leave right now."
Speaking about his experience on the show, Will said: "Hiding was so easy and made it so enjoyable. I was nervous when I had to take the mask off! It was very interesting to experience."
Bagpipes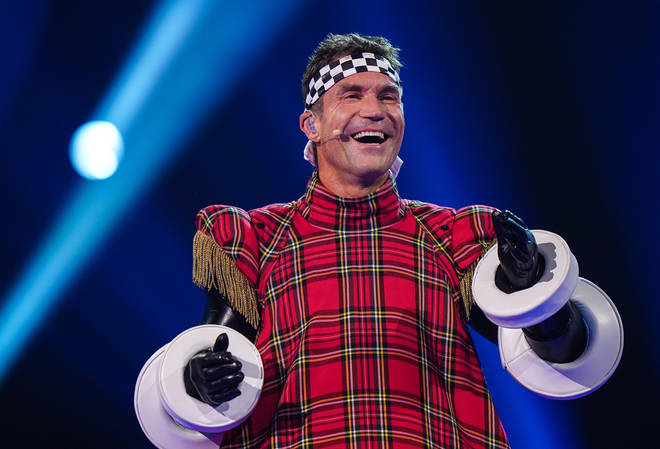 Bagpipes was finally unmasked in the fourth reveal, and it was Pat Cash behind the mask.
The tennis player told judges "I'm so lucky to be here", adding: "I've always been a frustrated rock star and fancied doing the Masked Singer from the first day I saw it."
Poodle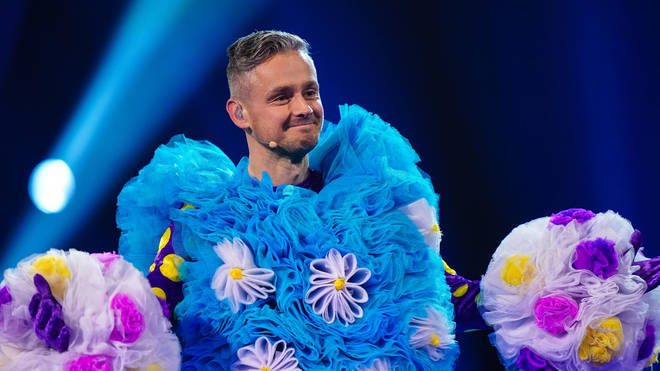 In episode five, Poodle was unmasked - and it was Keane singer Tom Chaplin!
Speaking after his reveal, Tom said: "I've got to a point in my life where I don't take myself too seriously anymore. I think that's pretty important if you're going to dress up as a seven foot multicoloured poodle.
"I've also become much more interested in embracing different challenges - being in a band is like living on a little island, so it's good to try things that are out of your comfort zone!"
Firework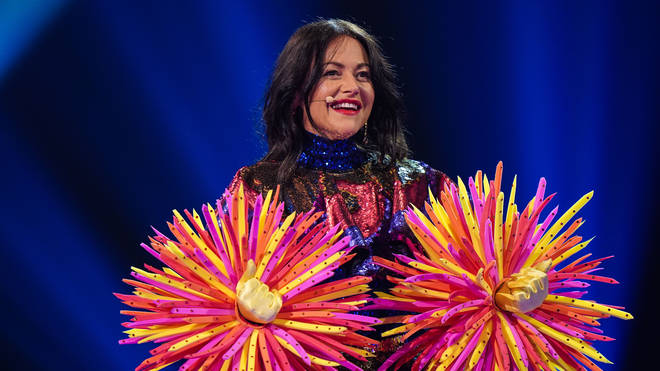 It was a double elimination in episode six, and the first saw Firework be unmasked as actress Jaime Winston.
Jaime said: "I had seen a few episodes and thought it was wild. I loved the idea of it and how much joy my son Raymond and godson Bear enjoy it.
"The last two years have been very doom and gloom for our industry and ultimately, I love to perform. I usually take on roles that are very gritty and serious, so for me this was a great way to show people what I can do, what I love doing and to make my son very happy. He's going to think his mummy is a firework. This was my main reason."
Doughnuts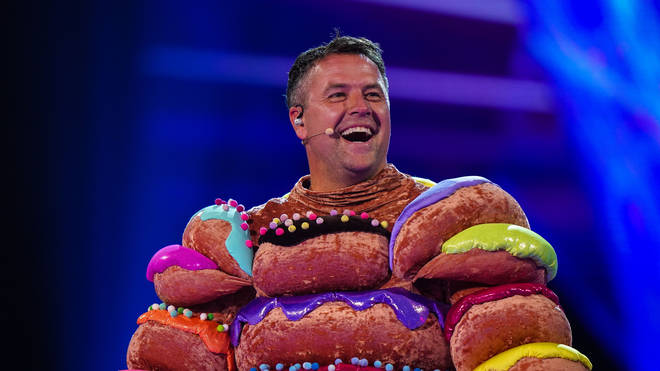 Next up was Doughnuts - and it was footballer Michael Owen!
Speaking about his exit, he said: "I'd never watched it before but had heard of the show. I'm not normally free on Saturday nights during the football season as I'm often travelling back from games. I have been approached to do other TV shows but I usually have a busy TV schedule and that has always meant I haven't been able to or I hadn't felt like the shows were a good fit.
"I have four children and they have been badgering me to do one and then this opportunity came up. When this opportunity came up I decided to say yes - but I still had to overcome a hurdle as there was the small matter of the Manchester Derby potentially being moved which would clash with one of the filming dates but thankfully everything fell into place."
Traffic Cone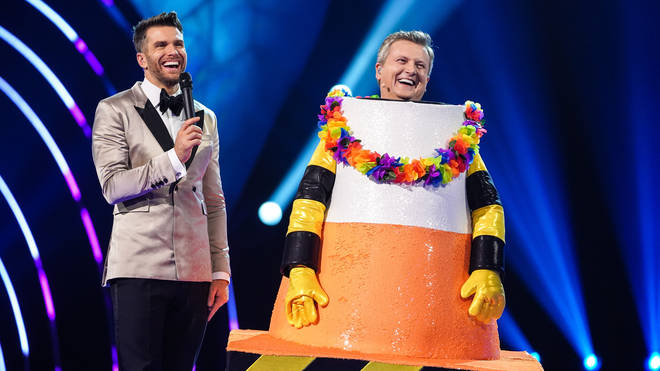 The eighth contestant to be eliminated was Welsh singer Aled Jones, who was behind Traffic Cone's mask.
He described the show as "bonkers and lots of fun", and added that he likes singing "songs I'd never normally sing".
Aled said it was "really, really hard" to keep the secret, adding: "My phone has been buzzing non-stop, but I manage to throw people off the scent."
Rockhopper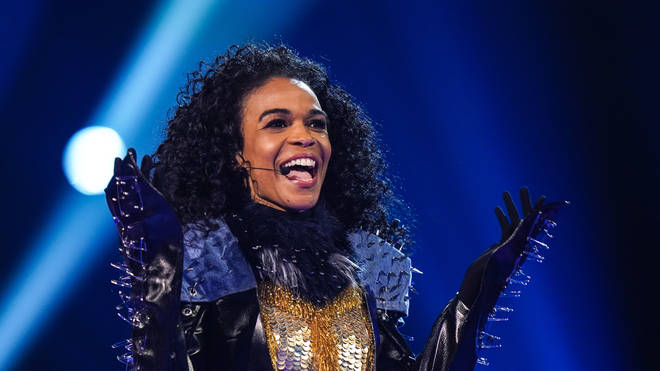 The ninth celeb to be eliminated was Destiny's Child star Michelle Williams.
Speaking after the reveal, she said: "I was getting so much love from the panel and audience and it made me so anxious to reveal who I am. I was enjoying them throwing out all of these other amazing names as well."
Robobunny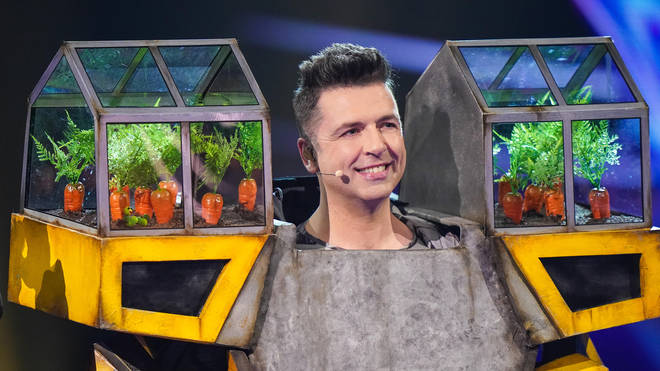 Robobunny, Mushroom, and Panda all made it to the final - and Robobunny was first to be eliminated.
After a dramatic reveal, it was Mark Feehily behind the mask!
Speaking to Joel after his unmasking, he said: "The whole thing was a challenge but doing this has allowed time to explore my voice."
He also added: "I had a confidence that I've never felt before in this suit, and I think I'll take that home with me, you know?
"Thanks for having me, it's been an absolute pleasure."
Mushroom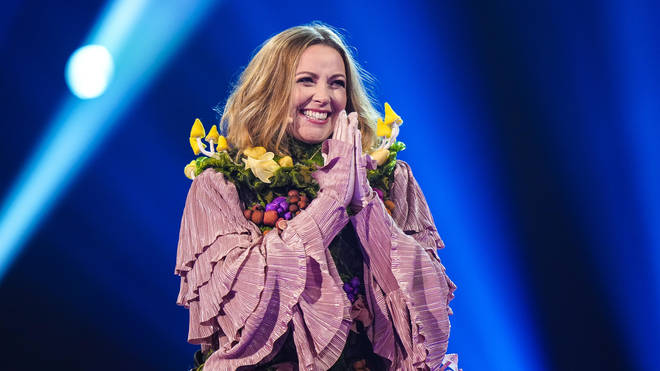 Mushroom was runner-up this series, and it turned out it was Charlotte Church behind the mask!
Speaking after her reveal, she said: "I took on the challenge because I liked the idea of the show being entirely centred around the voice. 
"I haven't sung in the public eye for quite some time now so it felt like the perfect opportunity. I really wanted to design my own costume.
"It's really hard to keep the secret. I've even had to lie to my own mum!"
Panda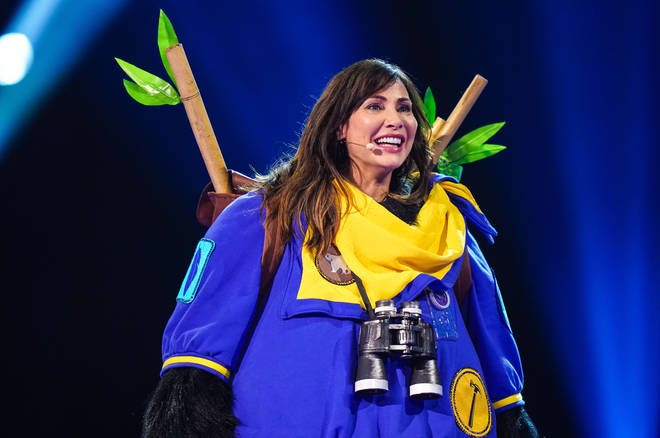 Panda was crowned winner of the show, and it was singer Natalie Imbruglia!
Speaking after her victory, Natalie said: "I just loved being Panda. When I put the costume on I would just become Panda. I stayed in an American accent the whole time so if I sound weird that's because I have been flipping.
"I just had so much fun. I made friends with a traffic cone and a mushroom. This is an amazing show and I am thrilled to have been a part of it."