Jonnie Irwin updates fans on terminal cancer battle after trying new treatment
10 October 2023, 13:30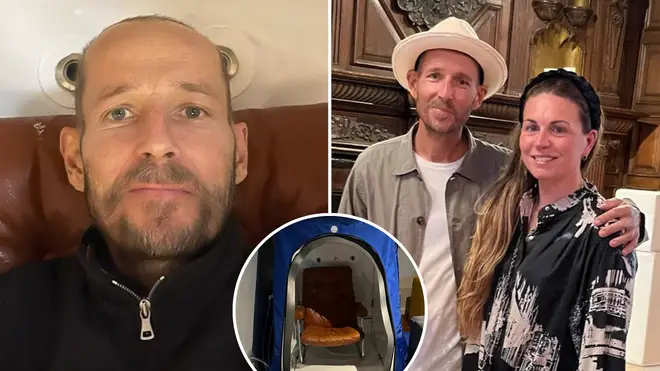 Jonnie Irwin told fans that Hyperbaric Oxygen Chamber treatment was "great for people with my condition".
Jonnie Irwin has revealed he is trying out a new form of treatment as he continues to battle terminal lung cancer.
The father-of-three, 49, who announced his diagnosis last year, told fans that he was using a hyperbaric oxygen chamber at home to help ease his symptoms.
Posting a string of photos to Instagram, he gave followers a glimpse of how the therapy worked and explained it was "great" for people suffering with his particular strain of cancer.
Praising the impact of the machine on his condition, the former A Place In The Sun presenter admitted he even looked forward to each session in the chamber.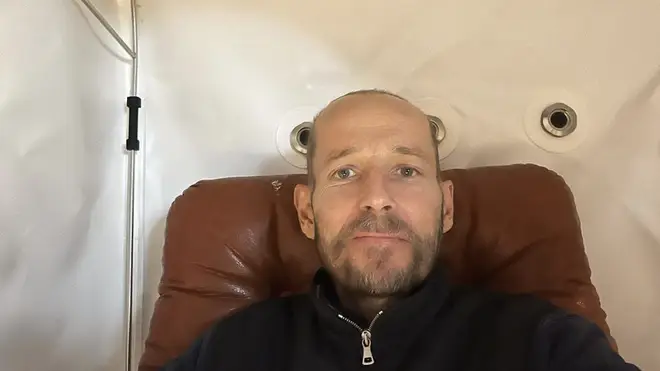 He wrote on social media: "I can't tell you how happy I am with the Hyperbaric Oxygen Chamber lent to me by @o2worx.
"It's great for people with my condition but also for recovery from injuries and general wellness. I'm not gonna preach but if you're interested Google it- you'll be surprised!
"This chamber is perfect for me, no feelings of claustrophobia and it's just big enough to get my favourite comfy chair in it!
"I actually look forward to each session knowing that's it's doing me good whilst being able to do a bit of work (watching Netflix shhh!) I'm currently in it now! #hbot #hyperbaricoxygentherapy #netflix."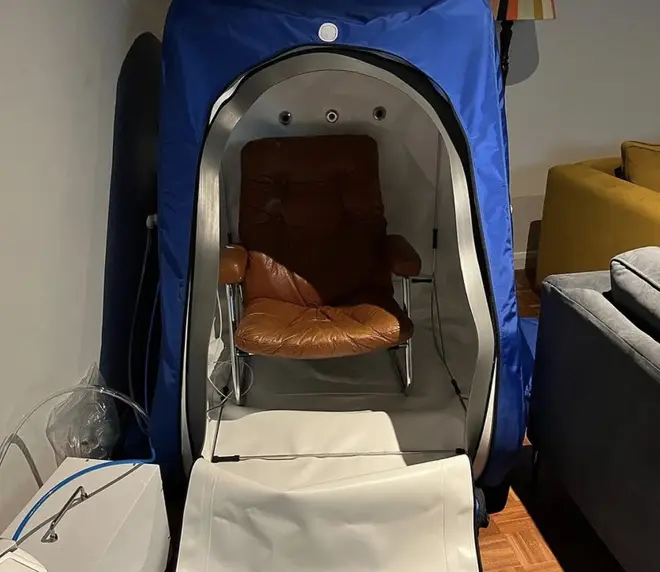 Fans were thrilled to hear Jonnie was feeling better after spending some time in the chamber and even declared he was looking healthier as a result.
"Somethings working dude, your looking weller! Few lads gone from our year," wrote one follower.
"I've noticed a definite difference in you lately you actually look so well xx," gushed a second.
A third said: "It seems to be helping. You're looking better than you have been."
While a fourth agreed: "You are looking so good Jonnie, looks like this is really benefitting you. Beautiful to see 😍❤️."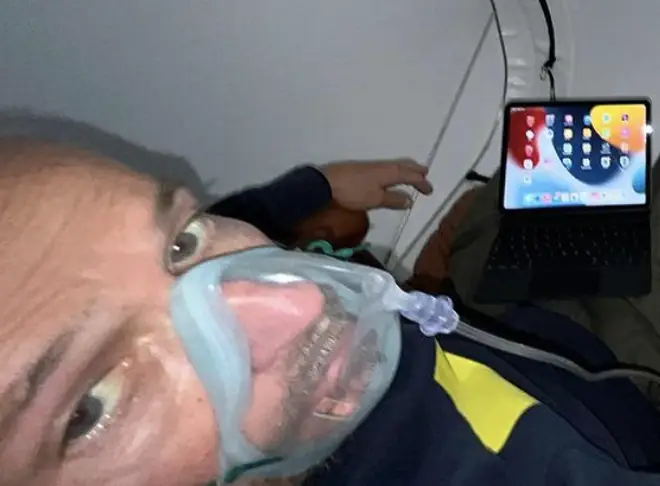 Hyperbaric oxygen therapy can be used to treat multiple medial conditions, from carbon monoxide poisoning and radiation injuries to scuba divers affected by rapid pressure changes.
According to the FDA: "HBOT involves breathing 100% (pure) oxygen while in a special space called a hyperbaric chamber.
"The air pressure inside is raised to a level that is higher than normal air pressure. The increased air pressure in the chamber helps the lungs collect more oxygen.
"Getting more oxygen to the tissues that need it can help the body heal and fight certain infections."
Read more: