Where is Roxanne Pallett? Emmerdale star goes public with new boyfriend after CBB shame
12 August 2019, 11:09 | Updated: 12 August 2019, 15:38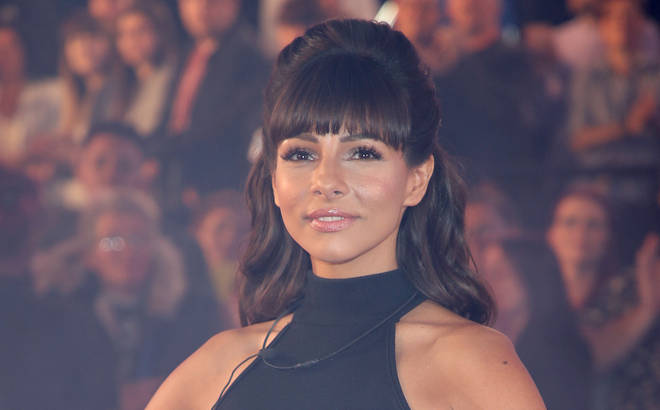 Roxanne Pallett's whereabouts since accusing Ryan Thomas of hitting her on Celebrity Big Brother
Roxanne Pallett has gone public with her US reality star boyfriend, almost exactly a year since her controversial stint on Celebrity Big Brother.
The former Emmerdale star is now dating Married At First Sight's Jason Carrion, who is also a firefighter - her first boyfriend since she split from fiance Lee Walson after falsely accusing co-star Ryan Thomas of intentionally causing her harm when he playfully punched her.
During their time in the house last summer, she told Big Brother that Ryan had hit her, when camera footage showed that it was seemingly a play fight.
Roxanne recently broke her social media silence to controversially defend Michael Jackson as innocent, following the Leaving Neverland documentary's premiere on Channel 4.
Read more: Emmerdale stars slam 'dangerous' Roxanne Pallett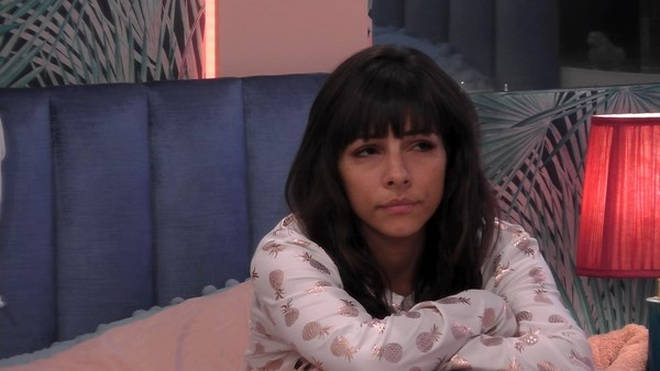 Her accusation caused uproar in the outside world, and Roxanne eventually walked from the house and Ryan ended up winning the show. Roxanne was labelled 'manipulative', and a 'liar', and many of her former Emmerdale co-stars came forward with similar stories of what she had done to them.
Roxanne apologised twice on TV - once on The Jeremy Vine Show and once in an interview with Emma Willis - and she subsequently quit all her upcoming commitments, including her part of Cinderella in a pantomime.
Chesterfield Theatres. where she was due to play Cinderella, released a statement saying: "Roxanne Pallet has today decided to step down from her upcoming role as Cinderella in Chesterfield, in order to take some time out and reflect on recent events.
"We wish Roxanne the best and will be announcing her replacement in due course."
She subsequently appeared on Celebrity Coach Trip and Celebrity Island with Bear Grylls (which were both pre-recorded), but has remained under the radar since then.
What happened with Ryan Thomas and Roxanne Pallett after she quit CBB?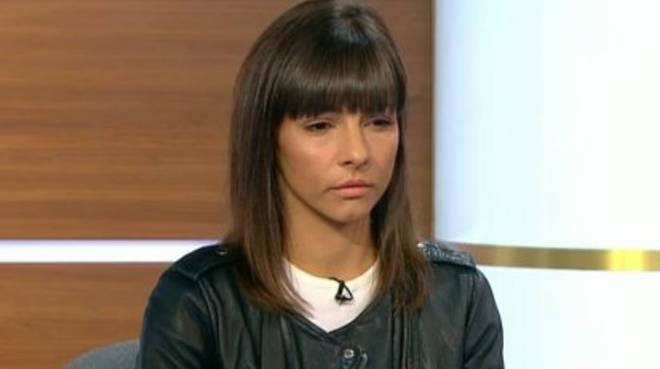 Roxanne subsequently wrote Ryan an apology note for her actions, with a source telling The Sun: "Ryan has finally received his letter from Roxanne.
"It was very heartfelt and unreservedly apologetic. He wants to put it to bed now and move on."
Ryan also revealed he was ready to forgive Roxanne for what she had done.
Where is Roxanne Pallett now?
Roxanne has kept to her word of keeping a low-profile since the controversy but is currently spending time in New York with her new boyfriend Jason.
The former Emmerdale star was also spotted frolicking in a green bikini on a holiday to Greece in March 2019.
She was also spotted out in Manchester at the end of January.
In pictures obtained by the Daily Mail, she can be seen walking along the pavement looking downcast dressed in an Adidas tracksuit.
And at the start of February, Roxanne gave an interview to The Sun in which she spoke about the drama.
She said: "Yes I've lost everything, and I lost myself.
"I've lost my career, my radio jobs, my life as I knew it, everything. I've only got my mum, my auntie and two friends now who I trust implicitly.
But I don't expect anyone to feel sorry for me, because it's my fault, 100%. I take full responsibility.
"But like everyone who makes a mistake I just want to be allowed to learn from it and move forward because nobody can punish me more than me," she continued.
Ryan opened up about his feelings on the drama in a recent interview with OK! Magazine.
He said: "No matter what went on in there, I have no regrets about doing the show. 
"It was scary to show people the real Ryan Thomas, but I'm grateful people liked what they saw.
"Every time I go out I get people stopping me to say hello and wanting to give me a hug."
What's happening with Roxanne Pallett and her fiancé Lee Walton?
Lee Walton, 40, a steel worker from Yorkshire, got together with Roxanne after they met at a local pub in his hometown.
They were engaged within a week of meeting. After the drama unfolded in the CBB house, he defended Roxanne to new! magazine, telling them that Ryan once bombarded Roxanne with a series of bullying phone calls over a dress she wore to the Soap Awards 10 years ago.
He said: "Roxanne said Ryan rang her and told her, 'Don't wear that dress tonight.' He was throwing his weight around. She was obviously p***ed off.
"Then when she was at the event, she says he came up to her and said to her again, 'I hope you haven't brought that dress and you're not going to wear it tonight.' Then added, 'Cos you know the consequences,' and walked off."
Lee and Roxanne were pictured together a few times after the controversy, but, like Roxanne, he deleted his social media accounts after the uproar.
It was then reported that the pair have split, and Lee was recently spotted at a pub with his apparent new girlfriend.
A source told The Sun: "Roxanne's whole life appears to have fallen apart in the past six months. Professionally, no one wants to touch her and now her personal life is in tatters.
"She and Lee got very serious very quickly but it has ended completely. She is gutted."
Celebrity Big Brother Roxanne Pallett Ofcom investigation
It was revealed on February 25 2019 that it would be dropping its investigation into Channel 5 in the wake of the scandal.
An insider told The Sun: "This is massive weight off Channel 5's shoulders. It's been rumbling on for six months now.
"Celebrity Big Brother is dead in the water now so it's about time everyone just forgot about it."
NOW READ:
Mum sparks debate after asking if 11-year-olds should wear make-up
Mum's tense exchange with swim instructor goes viral and people are horrified
Competitive Nicola McLean doesn't congratulate her sons if they come second