Happy Valley's James Norton opens up on 'top secret' final scenes
8 February 2023, 08:59 | Updated: 8 February 2023, 10:06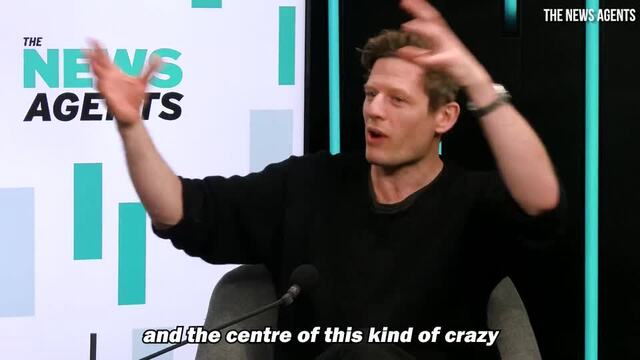 James Norton gives the lowdown behind Happy Valley ending
James Norton has revealed the cast and crew had no idea how the final episode of Happy Valley would end.
**Warning: Happy Valley series three spoilers below**
The Happy Valley finale had us all on the edge of our seats at the weekend, with Catherine Cawood and villain Tommy Lee Royce coming face-to-face for one final showdown.
And now Tommy actor James Norton has opened up about filming the last scenes, admitting no one knew how it was going to end.
Speaking on The News Agents podcast, James revealed he and co-star Sarah Lancashire were the only two people who were given the last scripts.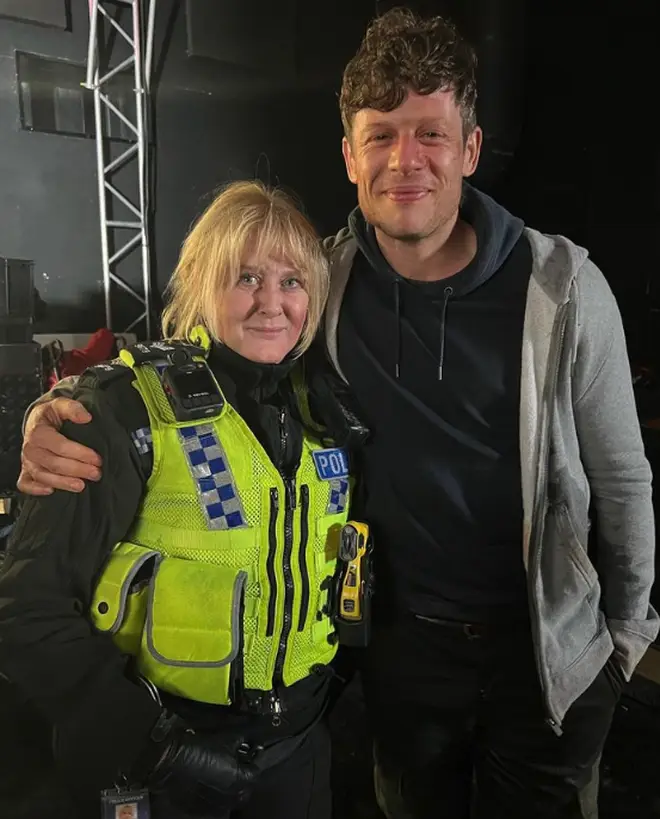 "No-one knew what was going to happen because they only gave the scripts to Sarah and myself and the producers who needed to know," he said, adding: "So everyone was really excited to see what happened."
In the dramatic last scenes, Catherine's nemesis Tommy apologised and decided to set himself alight with petrol, leading the policeman to beg him not to take his own life.
She then jumped on him and smothered the flames to try and save him as he was seen in agony beneath her.
Later, Catherine received a text as she visited her daughter's grave that said: "TLR dead, hospital just rang."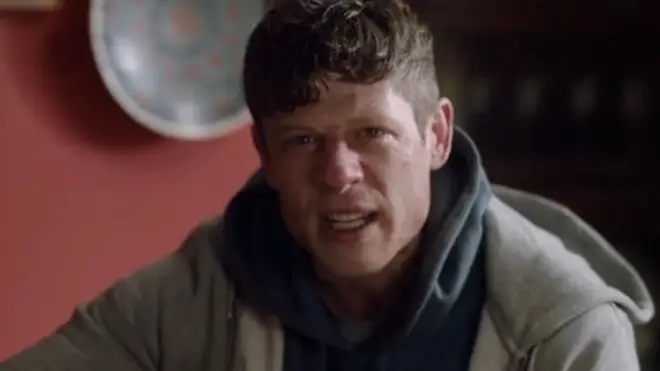 Opening up about the atmosphere on set during the final moments, James said: "You have good directors and good sets, well run sets, which create the kind of theatre atmosphere, and the centre of this crazy hive of activity is the space in which you act.
"All the lights and the cameras and costumes and makeup, all of it's exhibited, all the people's work exhibited from that little space.
"And sometimes it's completely chaotic or there's noise and chaos around you.
"And occasionally, it's this sacred space where you go and it's quiet like a library or it's this sort of church.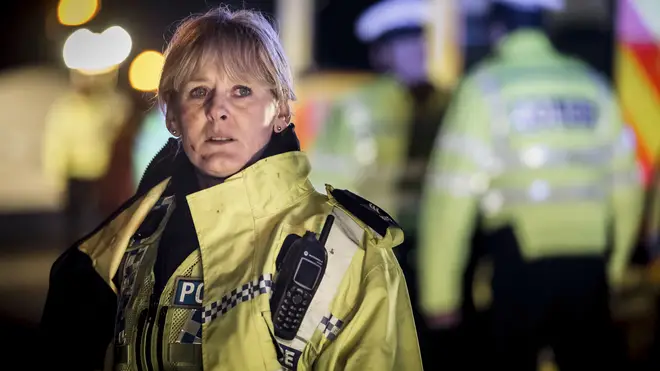 "And this day, it was mad because most people, I think everyone, had watched the show, the first two series, everyone knew this day was very special."
He added: "The crew and cast everyone was walking around in whispers, the energy was palpable.
"Sarah and I knew the pressure on us but often you thrive in that kind of environment. She is genuinely very very special."
Read more: