Married at First Sight UK 2021: What happened to Morag Crichton and Luke Dawson?
14 September 2021, 13:37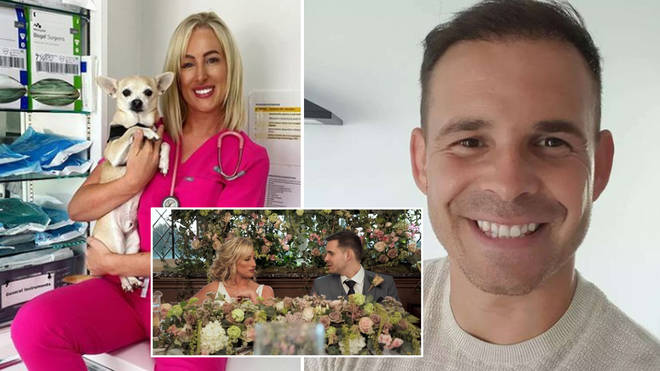 Are Morag and Luke still together and what happened to them after Married at First Sight UK?
Married at First Sight UK is back on our screens and we are already loving the drama.
One couple that didn't exactly get off to the best start are Morag and Luke.
The couple tied the knot in the second episode of Married at First Sight UK and veterinary Nurse Morag, 31, wasn't exactly impressed with firefighter Luke, 36.
She told the camera: "He wouldn't be my typical guy I would go for so I'm not exactly jumping for joy.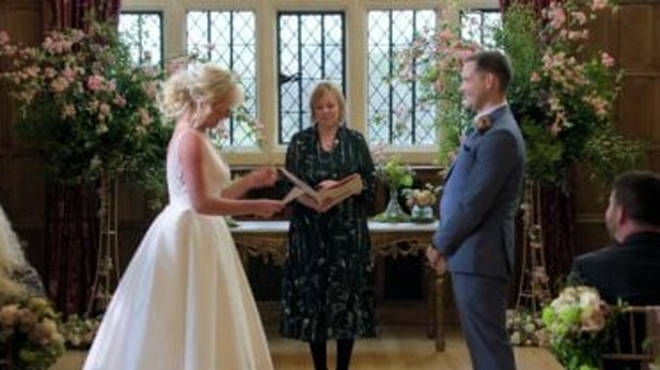 "When I first saw him, I was taken aback."
But what happened to Morag and Luke and are they still together?
Are Morag and Luke still together?
Channel 4 is yet to reveal whether any of the Married at First Sight UK couples are still together now.
But Morag and Luke have had their fair share of ups and downs.
Despite Morag constantly taking issue with her husband's image, Luke recently hinted the pair had managed to patch things up.
Luke, 36, recently posted a photo with a friend on Instagram where his left hand is strategically placed in his pocket to hide his wedding ring finger.
One fan said: "Left hand in pocket eh…", to which Luke replied with the tears of joy emoji. Interesting...
This comes after Morag also sparked speculation she was still married with her very own Instagram picture last week.
One follower then replied: "Oh I love you two together I really hope you make it", to which Morag responded with several fingers crossed emojis.
"Does this mean that you are still together?" asked another, with Morag adding the lip-sealed emoji.
A third fan then wrote: "I hope you are still together, he is so lovely and you need to look beyond what you've ordered, or you'll never find someone! xx".
To which she said: "He is an absolute angel. And you're not wrong. Everyday I'm learning and growing. Xx".
What happened to Morag after Married at First Sight UK?
Morag has gone back to working as a Veterinary nurse.
She recently shared a snap on Instagram which sees her smiling with a chihuahua along with the caption: "So glad to be back doing what I love with my paw-fect man! 🐕.
"#vetnurse#veterinary#veterinarynurse#vets#chihuahua#figs".
The MAFS star has also been enjoying some time travelling around the UK after filming and has shared photos from Scafell Pike in the Lake District.
What happened to Luke after Married at First Sight UK?
Luke has also gone back to his day job as a firefighter after filming for MAFS.
If you take a look on his Instagram, you'll see him sharing photos in his uniform, as well as snaps in the gym.
Luke has also been busy teaching his adorable dog Alfie tricks, who also features heavily on his social media account.