Married at First Sight UK 2021: What happened to Morag Crichton and Luke Dawson?
5 October 2021, 08:31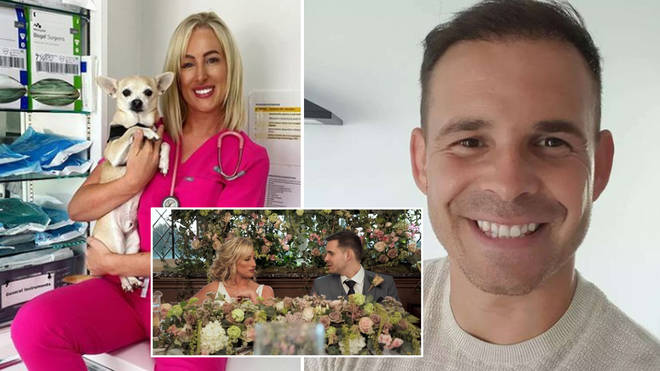 Are Morag and Luke still together and what happened to them after Married at First Sight UK?
Married at First Sight UK has given us plenty of drama over the past few weeks.
And one couple that didn't exactly get off to the best start are Morag and Luke.
The pair tied the knot in the second episode of Married at First Sight UK and veterinary nurse Morag, 31, wasn't exactly impressed with firefighter Luke, 36.
She told the camera: "He wouldn't be my typical guy I would go for so I'm not exactly jumping for joy.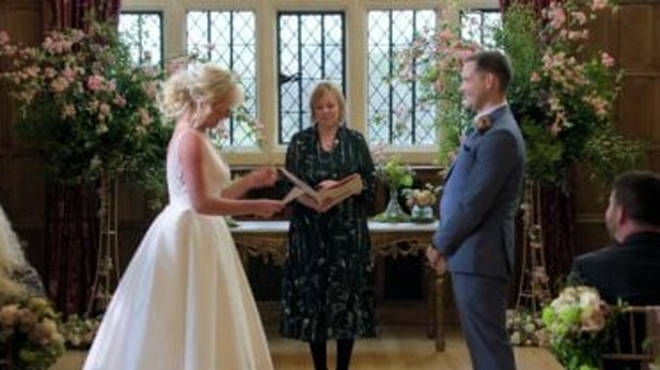 "When I first saw him, I was taken aback."
But what happened to Morag and Luke and are they still together?
Are Morag and Luke still together?
Morag and Luke have split, despite deciding to stay together at the last commitment ceremony.
Morag claimed that Luke 'hadn't called her once' since the cameras stopped rolling, while Luke admitted he was trying to force something that wasn't there.
He later added that he had never loved her, before expert Mel Schilling was forced to step in.
"I can't change. I am who I am," Luke said. "I feel these things. I'm over it. I just feel used."
It seems like the writing was on the wall, as at the final dinner party, Morag was asked by her fellow contestants: "Why wasn't the old Luke good enough for you?"
She replied: "OK, cool. I'll be honest with you, when I met the old Luke, the Luke 1.0, I felt that Luke was still on a journey.
"You were still on a journey of self-love, knowing who you was…I felt that. I picked up on that. It was hard for me to see you like that and struggling."
This comes after Morag also sparked speculation she was still married with an Instagram picture.
One follower then replied: "Oh I love you two together I really hope you make it", to which Morag responded with several fingers crossed emojis.
"Does this mean that you are still together?" asked another, with Morag adding the lip-sealed emoji.
A third fan then wrote: "I hope you are still together, he is so lovely and you need to look beyond what you've ordered, or you'll never find someone! xx".
To which she said: "He is an absolute angel. And you're not wrong. Everyday I'm learning and growing. Xx".
What happened to Morag after Married at First Sight UK?
Morag has gone back to working as a Veterinary nurse.
She recently shared a snap on Instagram which sees her smiling with a chihuahua along with the caption: "So glad to be back doing what I love with my paw-fect man! 🐕.
"#vetnurse#veterinary#veterinarynurse#vets#chihuahua#figs".
The MAFS star has also been enjoying some time travelling around the UK after filming and has shared photos from Scafell Pike in the Lake District.
What happened to Luke after Married at First Sight UK?
Luke has also gone back to his day job as a firefighter after filming for MAFS.
If you take a look on his Instagram, you'll see him sharing photos in his uniform, as well as snaps in the gym.
Luke has also been busy teaching his adorable dog Alfie tricks, who also features heavily on his social media account.