What is blepharoplasty? Real Housewives of Cheshire Dawn Ward's eyelid surgery explained
6 December 2018, 15:41 | Updated: 6 December 2018, 16:31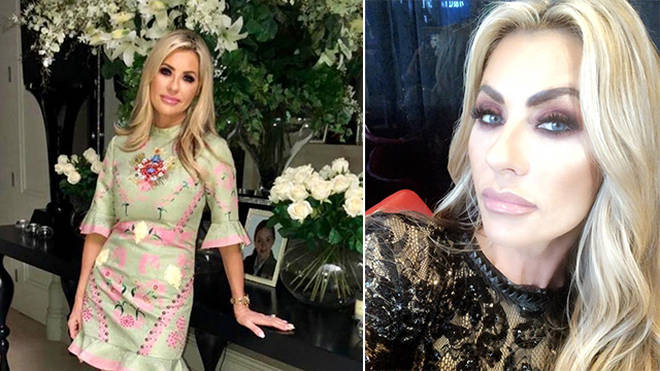 Real Housewives of Cheshire Dawn Ward underwent a blepharoplasty procedure recently. But what exactly is the eye surgery? Details explained.
Dawn Ward from Real Housewives of Cheshire recently underwent a cosmetic eyelid procedure named blepharoplasty.
The reality star, 44, believes it's taken 20 years off her age and has even claimed that people now mistake her for her daughter, 22 year old Darby.
But what is blepharoplasty? Details revealed.
What is blepharoplasty?
Blepharoplasty is a popular cosmetic surgery to remove excess skin or fat from the eyelids, with the aim to improved drooping lids or eye bags.
READ MORE: Scarlett Moffatt hits back at claims she's had surgery
What does blepharoplasty involve?
According to the NHS website, both upper and lower blepharoplasty can be performed under either local or general anaesthetic.
For upper, the surgeon would remove excess skin, fat or muscle form the eyelid by making an incision along the eyelid crease, before stitching back along the natural fold of the eyelid afterwards. This normally takes about an hour.
For lower, the incision would be made just below the lower lashes with a similar procedure following. This procedure may take nearer two hours.
How much does blepharoplasty cost?
It is highly recommended that consolations should be made before considering cosmetic surgery. On average, blepharoplasty can cost between £2,000 and £6,000 in the UK.
What is the aftercare like for blepharoplasty?
The NHS website suggests booking a week off work after the procedure. You are unable to drive for a few days post operation and there are various recovery exercises to complete.