Strictly's Seann Walsh and Katya Jones will perform 'unsexiest' dance on Saturday's show
9 October 2018, 16:03 | Updated: 9 October 2018, 16:06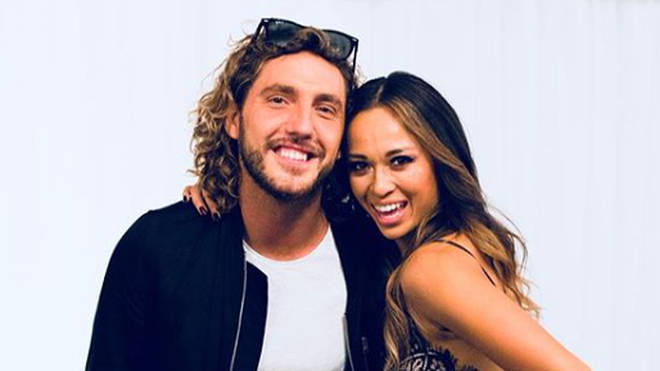 The couple - caught cheating behind their partner's backs - will dance the Charleston this week.
Strictly Come Dancing bosses have given Seann Walsh and Katya Jones a "less sexy" routine this weekend.
It comes after the pair - both in long-term relationships - were caught in a passionate snog last Wednesday.
The producers' decision is thought to be a bid to prevent viewers from scrutinising their body language and chemistry during this Saturday's return to the ballroom floor.
A source told The Mirror: "There was a feeling that the touchy feely dance they were doing was not appropriate given the circumstances.
"The new one is much more fitting - no one wants to see them looking too sexy together, or too happy, when their partners are hurting."
Seann's partner Rebecca Humphries, 32, posted a lengthy statement to Twitter after the publication of photos that showed her boyfriend of five years passionately kissing his Strictly Come Dancing partner Katya Jones.
The actress spoke out to state that she "is not a victim" and revealed she has moved out of the London home she shared with the comedian after he was caught cheating on her last Wednesday... which also happened to be her BIRTHDAY.