Married At First Sight viewers praise Jordan for opening up about OCD diagnosis
2 November 2023, 11:21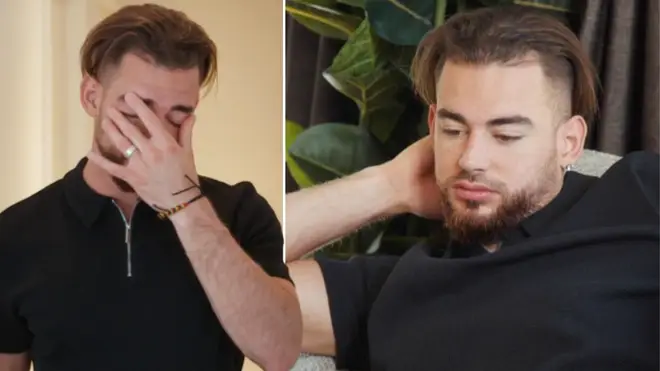 Married At First Sight's Jordan Gayle revealed on the hit reality show he suffers from Obsessive Compulsive Disorder.
Married At First Sight's Jordan Gayle, 27, has been praised by viewers after opening up about his OCD diagnosis.
Earlier this week, the brides and grooms on MAFS were asked to take part in a partner swap, which meant they would move in with someone else's partner for two days.
Jordan, who is married to Erica Roberts, made it clear that following his fight with Luke Worley he was not in a place mentally to take part in the task.
Speaking to the cameras during the episode, Jordan explained: "I have Obsessive Compulsive Disorder so if I get in my own head sometimes I can't let it go and the last thing I would want to do is worry about how it's making me feel or worry about how it's making Erica feel."
He added: "I question myself, I'm just careful in looking after myself and trying to avoid putting myself in situations that I might struggle in."
After Jordan opened up about his mental health disorder, viewers - some with OCD themselves - took to social media to praise the TV star for being so open about the illness.
One person commented: "I actually think it's brave of Jordan to say he has OCD and doesn't want to leave his safe space for his own peace of mind 🥺 #MAFSUK."
Another wrote: "Felt amazing to see someone talk openly about OCD! Thank you", while a third commented: "I can relate to the OCD it's something I have had for many many years but have only just reached out for help. I totally understood why you didn't want to do that challenge, coming out of your comfort zone but also someone stepping into yours. To even to say aloud I have OCD is not any easy thing so well done for that."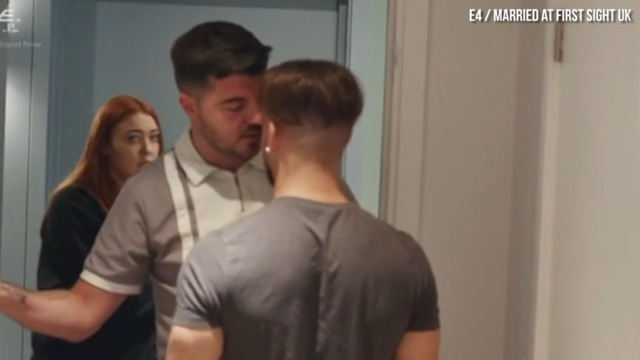 Luke and Jordan have a physical fight on MAFS UK
Ahead of the episode, Jordan took to Instagram to share a personal message about his struggles, writing to his followers: "Tonight's episode will hopefully give a better insight to me as a person and why I can sometimes be hard to understand. Those who know me will know I have struggled with OCD my whole life. What's going on internally isn't always what it looks like externally.
"I hope this can be the start of people understanding me a bit better and how important it is to speak about our Mental Health as we all have our own struggles. Especially for men who are struggling, I hope you know you have nothing to be ashamed of or embarrassed about, being vulnerable is a strength not a weakness."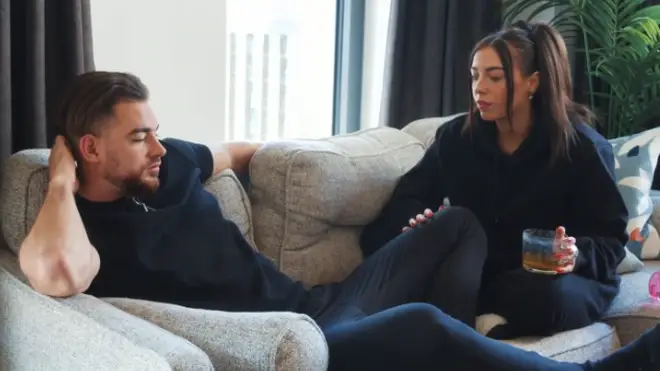 He added: "OCD and Mental Health is something I want to bring awareness to and if I can help at least 1 person who can relate to this and understand their struggles then I'd be proud. I'll be speaking more about this going forwards ❤️."
Recently, Jordan opened up about his OCD and how it manifests itself in an interview with the MailOnline.
He told them: "I struggled growing up because I have Obsessive Compulsive Disorder where I have the urge to repeat actions and it has varied throughout my childhood.
"I had urges to do irrational things like any time I got off my bunk bed I would have to do 10 press ups before I could do anything else... if I didn't do it, I would feel anxious and restless and stressed.
"Then I'd have to go to the toilet eight times before I could fall asleep but then it would increase, the following evening it would be nine times."
Jordan added: "The only time I have spoken to people and had therapy consistently is doing MAFS... I had therapists and more sessions, and it's given me a better understanding of myself."
What is OCD (Obsessive Compulsive Disorder)?
OCD Action write on their website:
"OCD is a clinically recognised disorder which affects around 1-2% of the population. It is debilitating and paralysing. People with OCD experience intensely negative, repetitive and intrusive thoughts, combined with a chronic feeling of doubt or danger (obsessions). In order to quell the thought or quieten the anxiety, they will often repeat an action, again and again (compulsions).
"One of the greatest challenges that people with OCD face is the need to fight both the all pervasive stigma of mental health disorders and the widely held belief that OCD is a mild or even "quirky" problem that is nothing more than hand washing. Many people now use the term "a bit OCD-ish" without understanding the onerous nature of the disorder in its severe form."
For more information about OCD or how to get help and support, visit their site here.
Read more: