Kaz Crossley hints Megan Barton-Hanson should have trusted Wes as she speaks on split from Josh
11 February 2019, 14:16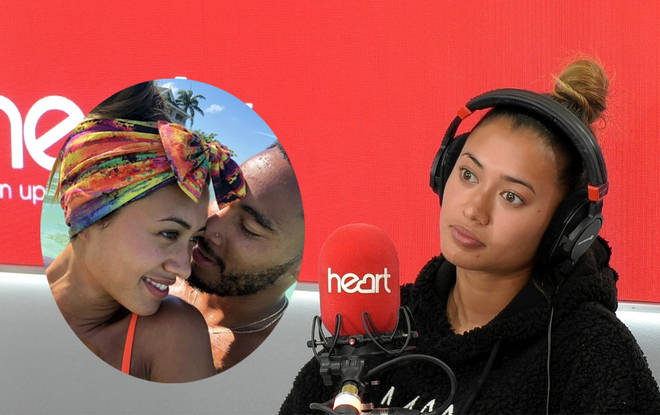 Kaz Crossley has said trust is the biggest key to success in a relationship claiming she was never worried as to whether ex-boyfriend Josh Denzel would cheat on her.
Kaz also hinted Love Island co-star Megan should have trusted her boyfriend Wes Nelson, after the former glamour model admitted the Dancing On Ice contestant's working relationship skating partner Vanessa Bauer made her jealous.
Crossley, who split from Love Island co-star Josh Denzel after seven months of dating, told Heart: "I think trust for any relationship is such a big thing, especially coming out of the show.
"You're a different person financially you've got so much more attention and you have all these new fans, so it is hard to maintain a relationship but if you have trust between you then nothing else should matter.
"That was never a problem for me and Josh, I trusted him going down to do a thousand PAs and it never once crossed my mind that he would cheat, because he made me feel secure."
Since the breakup, Megan has been spotted on a series of wild nights out with co-star Samira Mighty but Kaz claims she prefers to keep a low profile in the wake of her split with Josh.
She explained: "It looked very fun, but I won't be joining them right now. I am a really party girl, I love going out and stuff but not right now.
"Everyone deals with break ups differently, I personally am a very low key and private person. Going through a break up is hard enough and I don't want to have to make it harder for myself or harder for Josh."
Asked whether she had reached out to Megan following her split, Kaz added: "When they broke up I reached out to her and said 'I hope you're okay', and I said the same to Wes."
Meanwhile, Kaz and Josh recently announced their whirlwind romance had come to an end last week, but the Boohoo fitness model claims there are no hard feelings between them.
She explained: "We just wanted what was best for both of us, and it's so hard maintaining a relationship in the public eye, there is so much pressure.
"You never know what's gonna happen in the future, I'm not ruling a reconciliation out. We've ended on really good terms we just want what's best for both of us."