Where was Friday Night Dinner filmed? And is the family house real?
28 May 2021, 11:00
Friday Night Dinner has returned to Channel 4 for a special anniversary special - but where is the sitcom filmed?
Friday Night Dinner is back on Channel 4 for an extra special anniversary episode.
The show tells the story of two brothers Adam and Jonny who return to their parents house for dinner once a week for the Jewish sabbath.
Unfortunately, writer Robert Popper recently revealed the sixth season was the last, after the sad death of Martin Goodman actor Paul Ritter.
But as we sit down to reminisce the hilarious sitcom, where was it filmed? And did they shoot in a real family home?
Read more: Friends reunion: Jennifer Aniston and David Schwimmer reveal they fancied each other while filming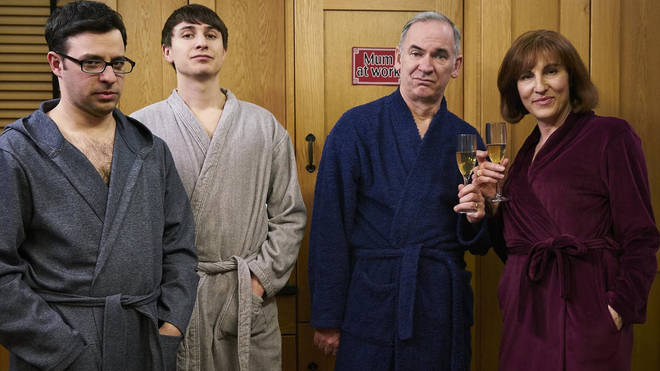 Where was Friday Night Dinner filmed?
Each episode is set inside the family home which is actually a real house in Mill Hill, North London.
Other featured locations, such as the Chinese restaurant and pub, are in the surrounding area.
Actress Tamsin Greig, who played mum Jackie, previously opened up about filming, as she said: "It's not an easy show to film, we are in a house and it feels like a Jewish Big Brother.
"It's shot in Mill Hill and we do a lot of outdoor shots."
According to Global Film Locations, as of 2018 the house was worth £1.5million.
Filming for the final series started back in October 2019, with all the main characters returning for the new episodes.
Channel 4 recently confirmed that the new documentary Friday Night Dinner: 10 Years And a Lovely Bit of Squirrel would air on May 28.
The one-off show looks back on some of the show's funniest episodes, as well as featuring unseen material and interviews.
The late Paul Ritter also appears in the show, giving his final interview before his sad death last month.
Now read: Friends cast net worths 2021: How much money have they made since the show?