Who is Bush Baby on The Masked Singer? Celebrity identity clues and theories revealed
23 January 2021, 19:44
Who is Bush Baby on The Masked Singer UK? Find out the clues, odds and theories so far...
The Masked Singer UK is now in full swing, and we're getting *very* into donning our detective hats and playing the best guessing game on television.
Read more: Mark Wright 'exposes' Olly Murs as The Masked Singer's Robin: 'I think we've got him!'
If you aren't familiar with its premise, it sees a number of celebs perform a song to a live audience and panel - featuring Davina McCall, Jonathan Ross, Rita Ora and Mo Gilligan.
The twist, though, is that they're dressed in elaborate costumes, and aren't 'unmasked' until they're eliminated from the show.
One of the characters taking part this season is Bush Baby. Here's what we know about the mystery celeb.
**Update: Bush Baby has been unmasked! Scroll down to find out who it was...**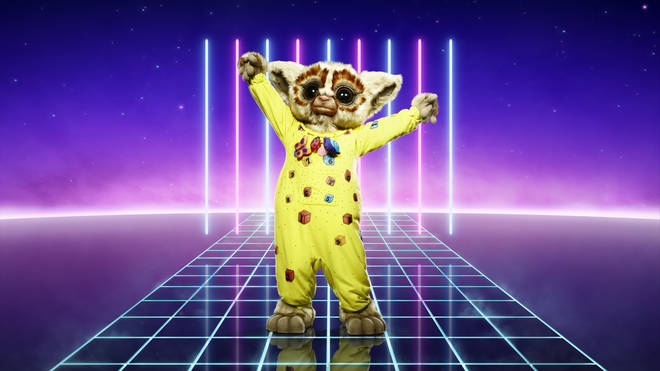 Who is Bush Baby?
Bush Baby appears to be a man, and speaks in an Australian accent (though some of the judges have suggested this could be fake...).
He said in his first VT: "I'm a nocturnal creature, night time is when you might find me up and about. bush babies are very cheeky and full of mischief, do you want to see a magic trick? i've got some tricks up my sleeve.
"This isn't my first competition, i've been training.
"Tonight I'm bright eyed, bushy tailed and ready to go."
Many people on Twitter guessed Jason Donovan, with other suggestions including Mark Little and John Torode.
My guess Jason Donovan. He was on series 6 of in a celeb, and the wardrobe clue. Joseph and his technicolour dream coat . May be way off. But that's my guess

— Anna Dawes (@yola316) January 2, 2021
Bush Baby wore a fez for his performance, which led some to guess Matt Smith, who also wore one when he played Doctor Who.
Instantly im thinking matt smith from doctor who he was famous for wearing that fez during the show

— Deano2495 (Parawhore) (@deano2495) January 2, 2021
Guesses from the judges included Peter Andre, Jamie Oliver, Gino D'Campo and Ant McPartlin.
Bush Baby's final clue was: "a lot of my wardrobe has been seen on screen."
Before his second performance, Bush Baby said: "I use my magic skills to trick the panel.
"But now the real fun begins as I whip up a special dish of confusion and misdirection, with a big dollop of cuteness on the side.
"At the end of the day, the winner takes it all.
"I've cobbled together a game plan to become the ultimate master of deception. I have a great disguise. Am I look at accents? Absolutely.
"Am I a trickster? Thats the name of the game.
"Tonight I'm using my whole box of tricks to make sureI skip through to the next round."
Before Bush Baby's third performance, he said: "I might be a Bush Baby, but I think I've been very well-behaved - although famously god behaviour isn't something I've been known for.
"I'm not complaining I've had a great run, and I'm here to put on a show. My favourite thing has always been to entertain. I love the attention. In fact, I made it my job.
"I'm very serious about being funny.
"Tonight, I'm putting all the jokes aside."
Who was Bush Baby?
Bush Baby was unmasked in episode five as John Thomson! Find out how it went down here.

Read more: Who is favourite to win The Masked Singer?
Who are the other Masked Singer contestants?
See below for the full list of remaining Masked Singer contestants.
Which Celebrities took part in the first series?
- Patsy Palmer (Butterfly)
- Jason Manford (Hedgehog)
- Katherine Jenkins (Octopus)
- Justin Hawkins (Chameleon)
- Nicola Roberts (Queen Bee)
- Teddy Sheringham (Tree)
- Alan Johnson (Pharaoh)
- CeeLo Green (Monster)
- Kelis (Daisy)
- Skin (Duck)
- Jake Shears (Unicorn)
- Denise Van Outen (Fox)
Who is on The Masked Singer panel?
Rita Ora, Davina McCall and Jonathan Ross will all reprise their roles, with Mo Gilligan stepping in to replace Ken Jeong.
Speaking about his new role, comedian Mo said in a statement: "It's a real privilege to be joining The Masked Singer team. It's one of the funniest shows out there and I'm really proud to play my small part to help bring a little bit of joy to the nation. I can't wait to join Jonathan, Rita, Davina, Joel and hopefully Ken! Now… let's get cracking."
NOW READ:
The Masked Singer UK characters unveiled - with hints about who they are