Billie Faiers defended by fans after complaining about flight home from the Maldives
21 April 2023, 11:46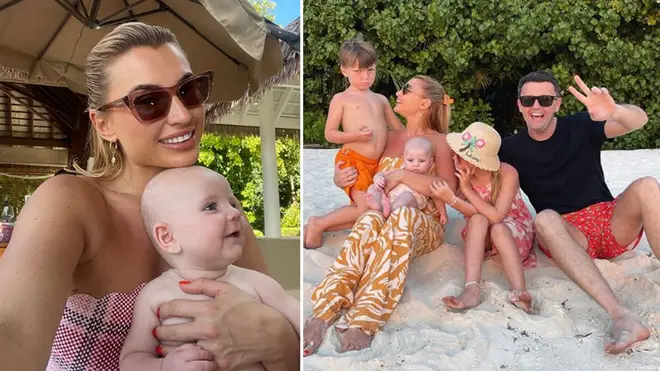 TV star Billie Faiers has been criticised after complaining about her flight back from the Maldives.
Billie Faiers has divided opinion after she complained about a recent flight home from the Maldives.
The Only Way Is Essex star opened up about the 'nightmare' journey on her podcast with sister Sam - listen to the episode on Global Player here.
Due to there being no bassinets available for her youngest daughter Margot, she was "forced to hold the five-month-old for 12 hours" on the flight.
She said: "I had a nightmare. We get on the plane and going out there we had the bassinet for Margot, which is what you get when you have a young baby.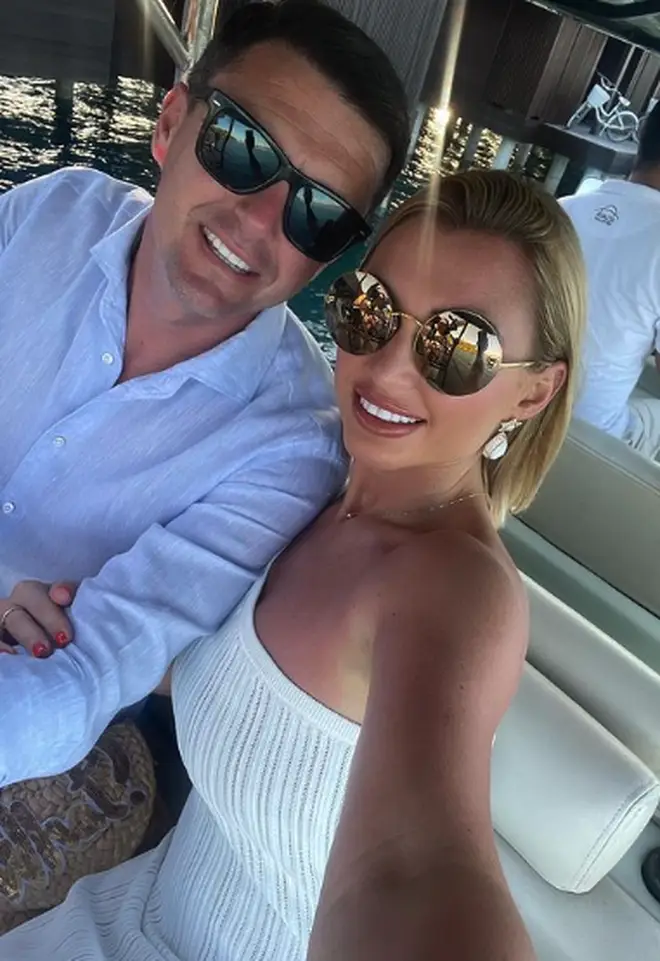 "Going out, it's great because where the bassinets are you get the legroom as well, so you know with a baby you've got all the stuff and you're always in and out of the baby bag.
"Anyway, we get on the flight and they're like 'really sorry the bassinets broke'. One bassinet on the whole flight."
Billie - who also shares children Nelly and Arthur with husband Greg - continued: "So I had to hold Margot in my arms for 12 hours – Greg and mum helped as well. I just thought 'please don't do this to me'.
"She's at the age now – she's five months – she doesn't want to be restricted in my arms for 12 hours, but we had no choice."
Sister Sam agreed and shared her own story on a flight home from Dubai with son Edward.
"Obviously it wasn't as long but is like six or seven hours," she said, continuing: "No bassinet at all and Edward is 11 months and he's heavy. Paul and I had to hold him the whole flight because the bassinet seat was taken.
"We were like 'Well I requested a bassinet seat. I understand that seat might be taken, but it was a couple that had those four seats with no baby.
"And I was like 'can you swap us please because you can see I've got a baby here that's 11 months that's going to want to lay out and sleep' and I had the same issue.
"She wouldn't move us and I was like, 'but we have a baby, surely the baby comes over legroom' – unless you're really elderly or something, but these were a couple in their 30s and 40s. It was bad'."
Fans were divided by the comments, with one person writing on Facebook: "We travelled TUI back from Dominican Republic with an almost 2 year old on our knee!
"Think yourself lucky you can go to these amazing places at this time xx."
Someone else wrote: "Don't you realise a child doesn't have a seat until they are 2 years old. Note to oneself Don't Take A Small Baby That Far!"
A third hit back on Instagram: "Looks beautiful Billie glad you had a lovely time with your family, you work hard so you deserve to have lovely holidays with your lovely family x".
While a fourth added: "Holiday again!!! Brave to take a little baby all that way 🙌🙌"