Mum-of-22 Sue Radford 'so proud' of kids after 'amazing' week at school
15 September 2023, 10:37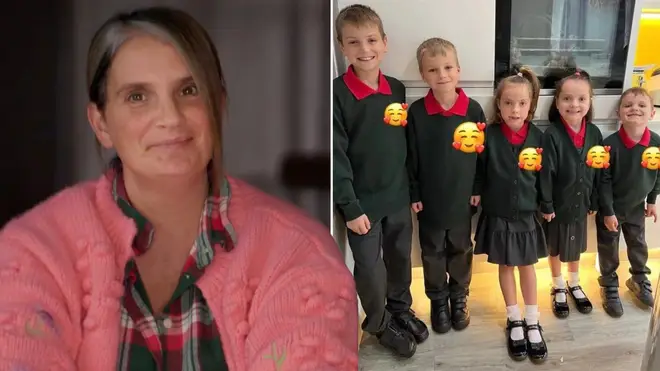 Proud parents Sue and Noel Radford gushed over their "hardworking" children's achievements.
Sue Radford has shared her pride online after two of her children were given awards during their first week back at school.
The mum-of-22, who shares Britain's biggest family with husband Noel, 52, told fans she was "so proud" of Casper, 10, and Hallie, 8, who had been praised by teachers for their "helpful" and "hardworking" behaviour.
The 22 Kids & Counting star couldn't wait to gush over the primary pupils on the family's Instagram account and took to Stories to boast about their certificates.
She wrote: "So proud of these little people. I wasn't about to pick them up from school today but when I got home I was greeted with two awards from school 🤩🤩."
Sue, 48, who recently admitted she was feeling emotional about her children going back into full-time education, continued: "Casper got an award from the deputy headteacher for being so helpful with the little children in the corridors 🤩🤩.
"He's been so helpful in the mornings too 🤩🤩 and Hallie got one for her amazing times tables.
"She's worked so hard with her homework all week bless her 🤩.
"So proud of them."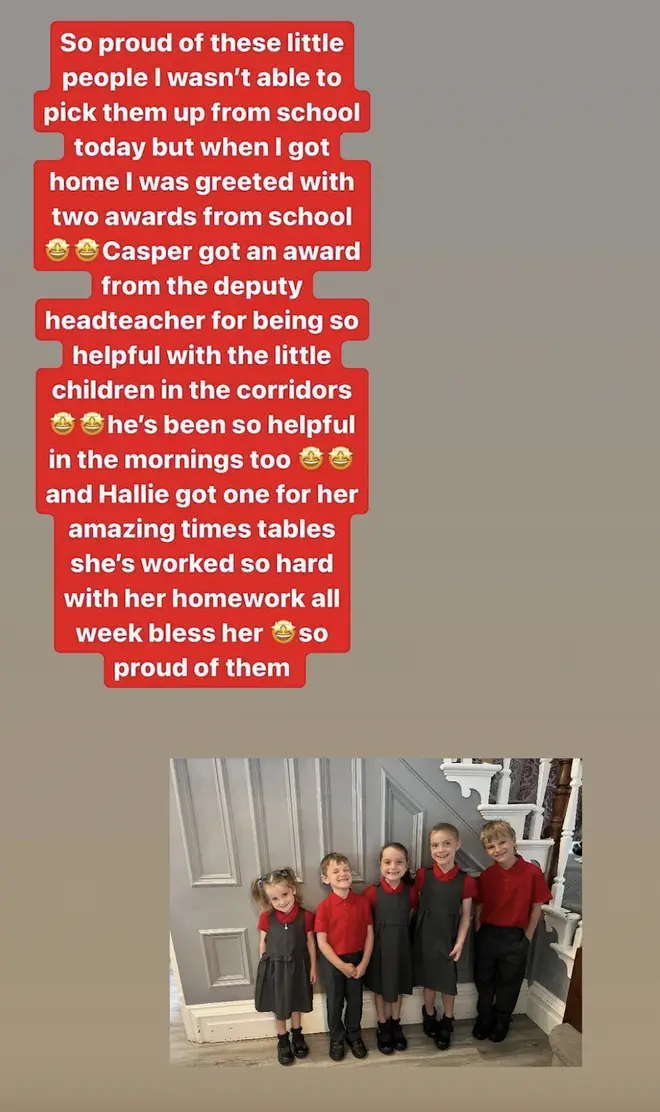 Only last week, Sue confessed she was struggling to get used to her "quiet" house, in which her "army of children" usually shout "mum mum every 2 minutes".
It was the first day high school this September for her son Oscar, 11, and her four-year-old daughter Bonnie's first day at primary school.
To mark the sentimental occasion, she posted a string of photos of her kids smartly dressed in their uniforms and wished them a "brilliant" day.
She wrote on Instagram: "That's all the kids back at school and nursery 🥹 it's Oscar's first day at high school and Bonnies first day in primary 🥹 Bonnie has been so excited for this day and went in so happy and excited 🥰have a brilliant day kiddies ❤️ #backtoschool #firstdayofschool #highschool."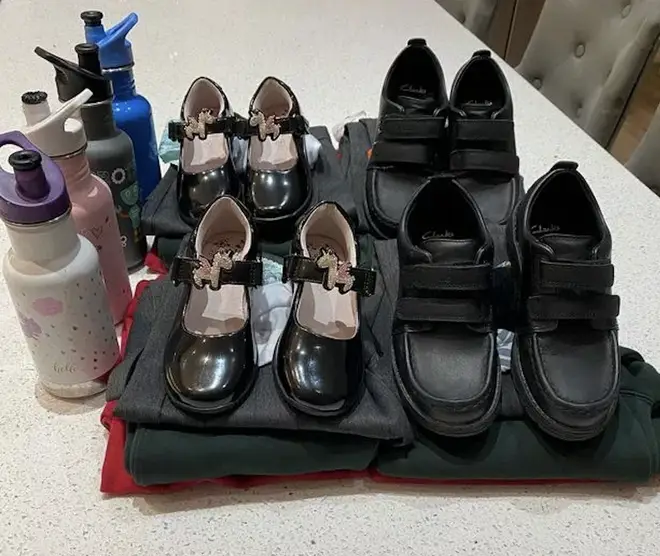 The huge family spent most of this summer together, enjoying the holiday of a lifetime in Florida where they relaxed in a luxury villa and visited Disney World.
The trip wasn't completely smooth-sailing though, as Sue suffered a terrifying choking incident in which her daughter Katie, 20, had to save her.
The telly star's granddaughter Daisy, 11, also became poorly on their trip and ended up being taken to the medical centre for terrible earache.
She was given antibiotics to clear up the infection but the Radfords were left with an eye-watering $300 bill for her treatment.
Despite the drama, everyone returned home safe and sound to prepare for a new term of school, nursery and work.
The Radford family shot to fame after their Channel 5 show, 22 Kids and Counting, became an overnight hit.
The series followed Sue, Noel and their 22 children – Chris, 33, Sophie, 29, Chloe, 27, Jack, 25, Daniel, 24, Luke, 22, Millie, 22, Katie, 19, James, 17, Ellie, 18, Aimee, 17, Josh, 15, Max, 14, Tillie, 12, Oscar, 11, Casper, 10, Hallie, seven, Phoebe, six, Archie, five, Bonnie, four, and Heidie, three.
Read more: