Mum-of-22 Sue Radford shares emotional post as her children start school
7 September 2023, 14:03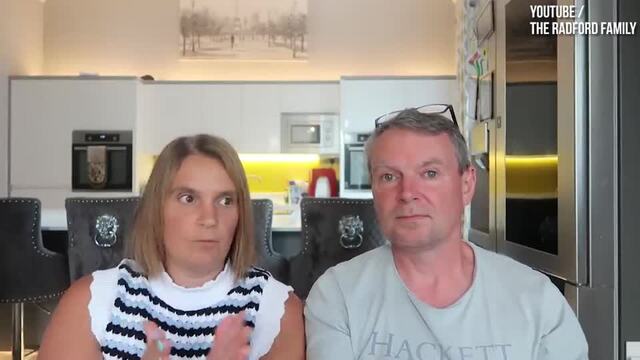 Radfords deny spoiling their kids
Sue Radford posted a sweet message to her children.
Sue Radford's children have returned to school after their summer break.
The mum-of-22 and her husband Noel, 52, took to Instagram to post an emotional message wishing their kids good luck for their first day back at school.
It is an especially important day for the couple's son Oscar, 11, who is starting high school and their daughter Bonnie, four, who is beginning primary school.
The post also included Sue and Noel's younger children who were dressed and ready to begin their new school year.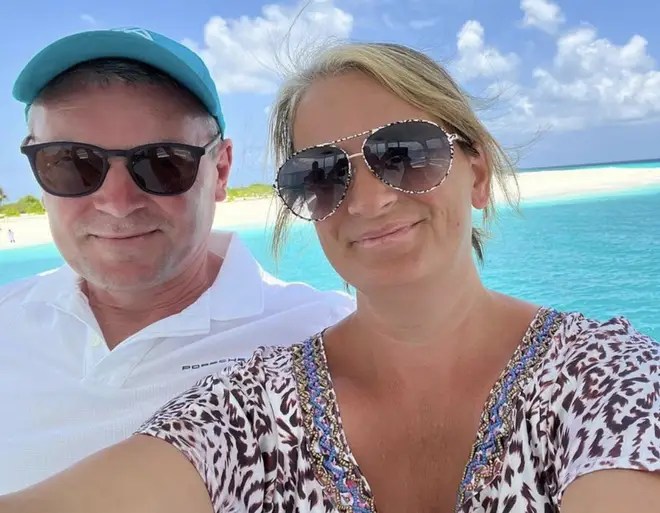 The 22 Kids and Counting star wrote: "That's all the kids back at school and nursery 🥹 it's Oscar's first day at high school and Bonnies first day in primary 🥹
"Bonnie has been so excited for this day and went in so happy and excited 🥰 have a brilliant day kiddies ❤️"
Yesterday Sue teased her children's return to school by posting an Instagram Story of her sorting through their pencil cases and showing off their neatly folded uniforms.
The TV favourite has previously confessed that the family regularly spend over £400 on school uniforms for their growing brood.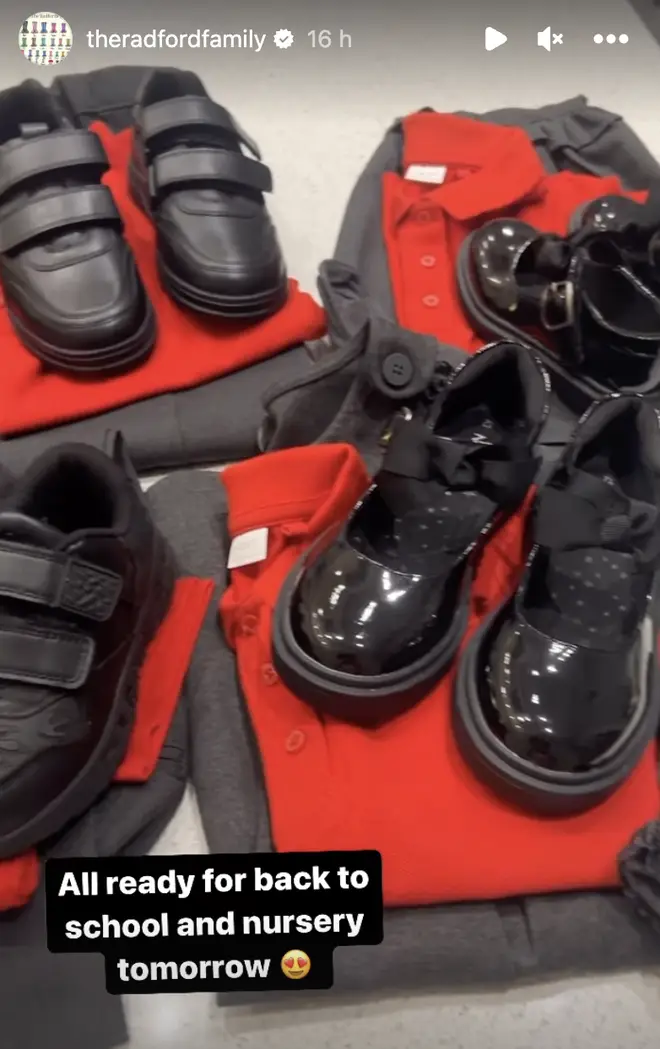 Sue and her family have recently returned from their dream holiday to Florida.
The social media star and her husband Noel were treating their children and grandchildren to a holiday of a lifetime, visiting Disney World and relaxing in the sun.
However there was some drama on the trip after Sue began choking during dinner. Fortunately her 20-year-old daughter Katie sprung into action and saved her mum's life.
Sue detailed the shocking experience, stating that the event "scared the life" out of her and she saw her "life flash in front of her" when she began to have difficulty breathing.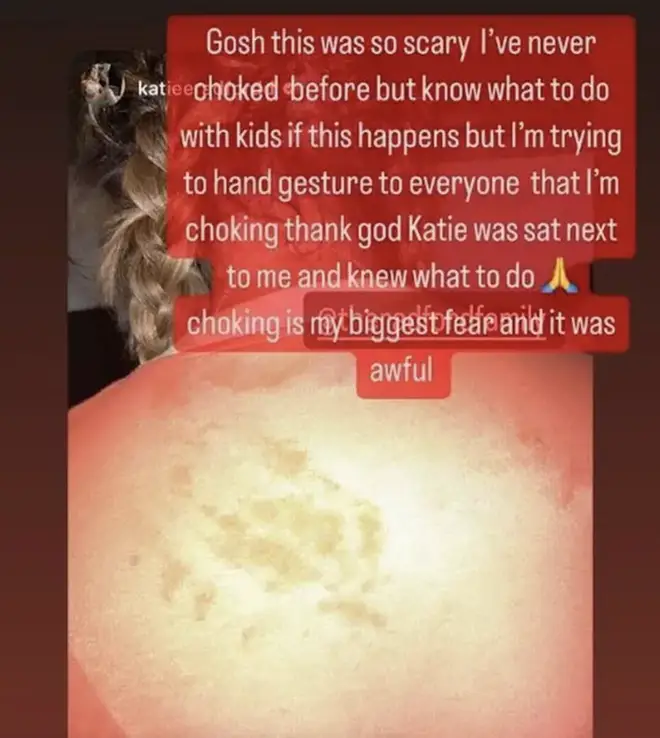 The Radford's granddaughter Daisy, 11, also became unwell on the holiday and was complaining of earrache.
Noel and Daisy's mum, 29-year-old Sophie, took the young girl to a medical centre where she received antibiotics.
This left the family with a large health bill totalling almost $300 for Daisy's treatment, however she is expected to make a full recovery.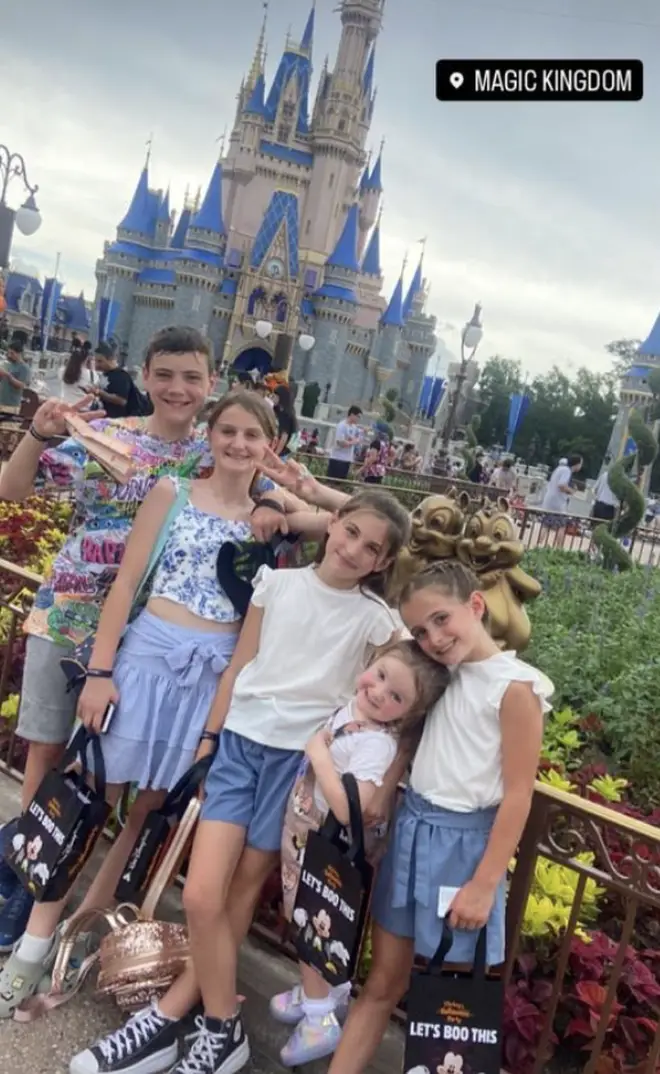 Despite the stressful events, it appears that the Radford family had a wonderful time in Florida.
Sue kept fans up-to-date with all of her children's adventures, sharing lots of sweet holiday snaps on social media.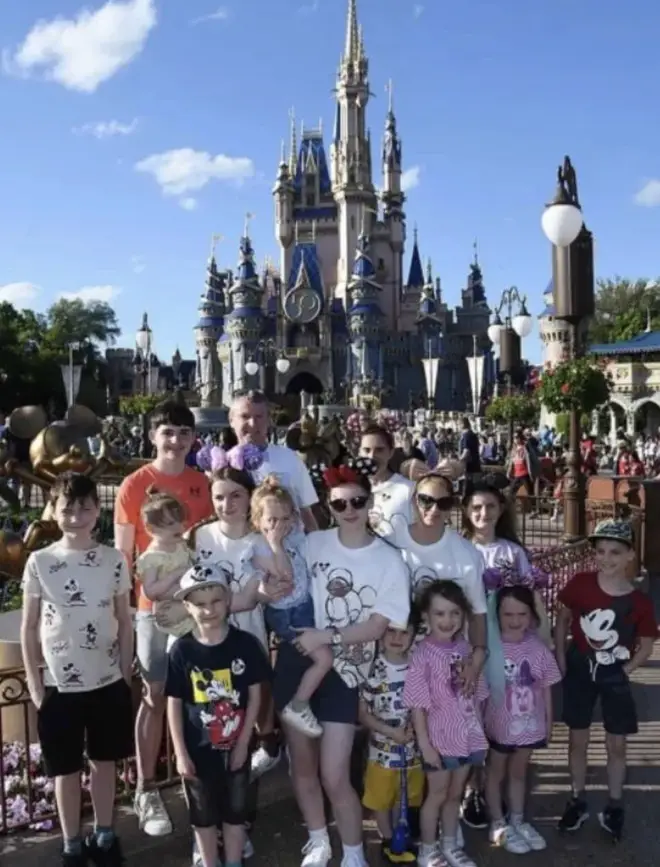 The Radford's first gained fame appearing on 22 Kids and Counting which followed Sue, Noel and their 22 children.
Sue and Noel are parents to Chris, 33, Sophie, 29, Chloe, 27, Jack, 25, Daniel, 24, Luke, 22, Millie, 22, Katie, 19, James, 17, Ellie, 18, Aimee, 17, Josh, 15, Max, 14, Tillie, 12, Oscar, 11, Casper, 10, Hallie, seven, Phoebe, six, Archie, five, Bonnie, four, and Heidie, three.
Read more: