Mum-of-22 Sue Radford reveals 'laundry never stops' on holiday as she needs two washing machines for her daily loads
5 September 2023, 11:26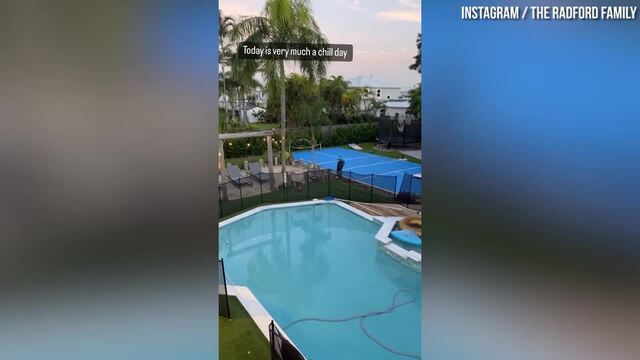 Radfords show off lavish holiday villa
Sue Radford has given fans an insight into her housework while on holiday.
Sue Radford, 48, has revealed that 'laundry never stops' and she needs two washing machines for her daily loads while on holiday.
The mum-of-22 is currently in Florida with her husband Noel, 52, and their children and grandchildren.
Sue took to Instagram to share her massive washing pile, writing alongside the image: "The washing just never stops on holiday."
The TV star continued: "This has been the pile every day and I'm so thankful for two washers and dryers."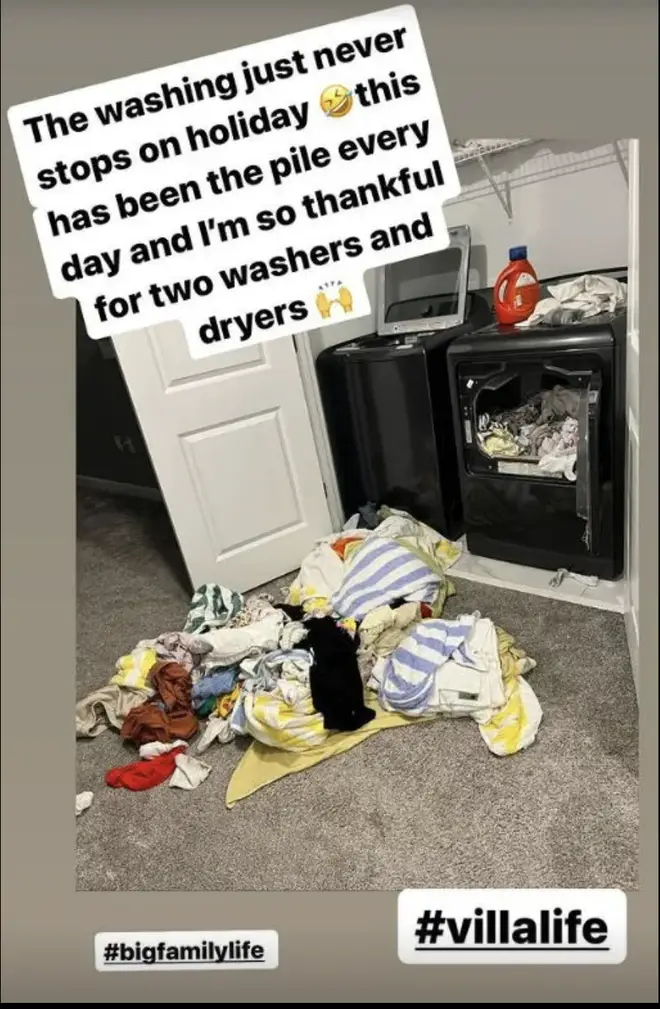 The 22 Kids & Counting favourite has opened up in the past about her daily chores, confessing that she spends seven hours a day cleaning the family home.
However, Sue revealed that she encourages her younger children to help around the house, telling The Sun: "The kids are really good with chores, they take the rubbish out, do the dishwasher and just generally helping.
"I think they've realised I can't do everything and I do need them to help a little bit."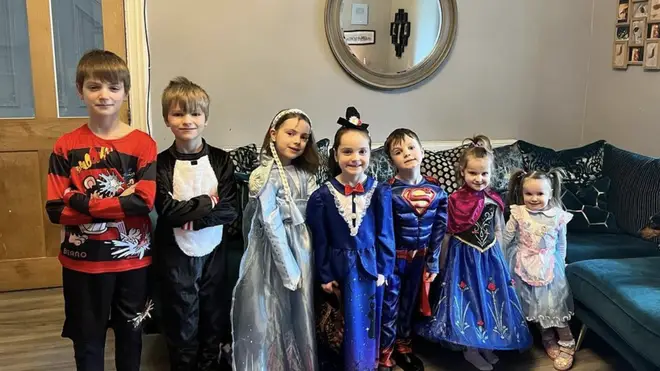 The family are currently on their 18th holiday in 20 months, however it hasn't been a relaxing trip.
Sue and Noel's granddaughter Daisy was suffering from earache while in Florida, which resulted in the 11-year-old having to visit a medical centre.
The Radford's were then hit with a whopping bill to pay for the consultation and antibiotics.
Noel explained the situation to his YouTube viewers, saying: "It was $250 for the consultation, and then the antibiotics itself they were another $45. It could have been a lot worse I suppose.
"The main thing is her ear should get better pretty soon."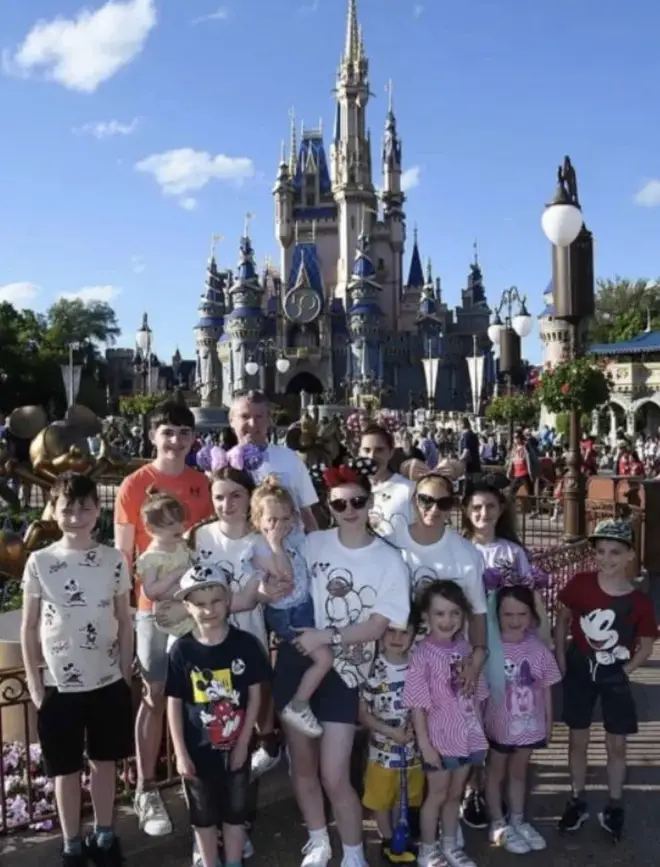 Sue also experienced a medical emergency earlier this month when she began to choke on a prawn.
Luckily Sue's 20-year-old daughter Katie sprung into action and began performing first aid on her mother.
The social media star updated fans on the situation, writing: "Gosh this was so scary I've never choked before but know what to do with kids if this happens.
"But I'm trying to hand gesture to everyone that I'm choking, thank god Katie was sat next to me and knew what to do 🙏
"Choking is my biggest fear and it was awful."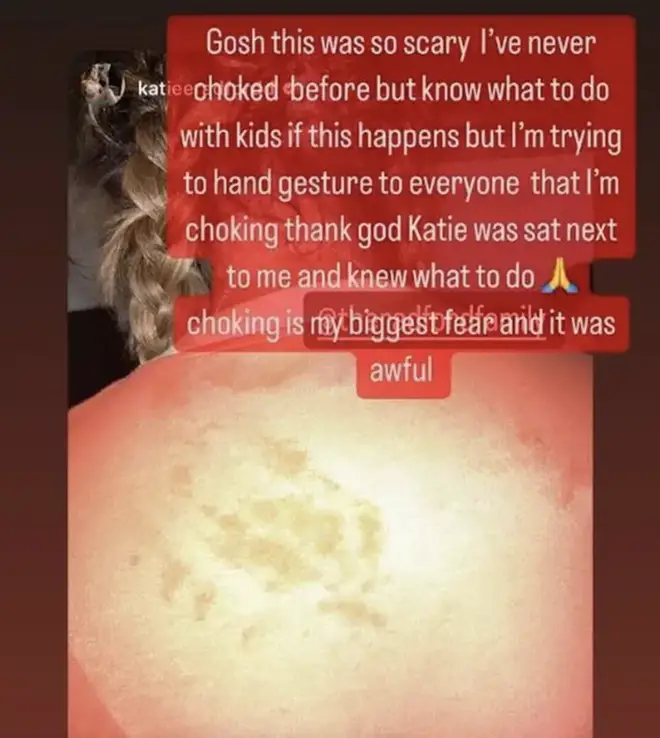 Sue and Noel are parents to Chris, 33, Sophie, 29, Chloe, 27, Jack, 25, Daniel, 24, Luke, 22, Millie, 22, Katie, 19, James, 17, Ellie, 18, Aimee, 17, Josh, 15, Max, 14, Tillie, 12, Oscar, 11, Casper, 10, Hallie, seven, Phoebe, six, Archie, five, Bonnie, four, and Heidie, three.
Read more: