Who is Emmerdale actor Eddie Osei? Charles' dad Victor Anderson storyline explained
29 August 2023, 13:49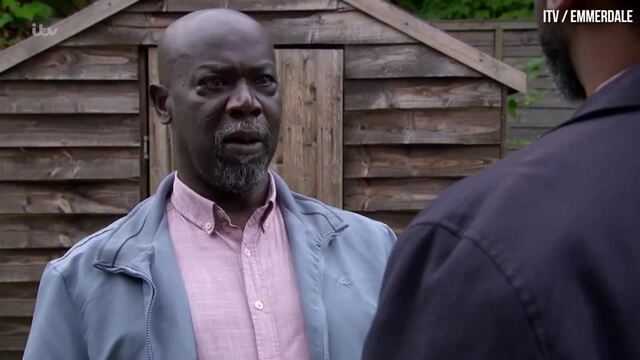 Charles squares up to estranged dad Victor on Emmerdale
Who plays Charles' dad Victor in Emmerdale, what else has he been in and what is his storyline in the hit soap?
Eddie Osei joined the cast of Emmerdale as Victor; Charles Anderson's estranged dad and ex-husband of Claudette Anderson.
Following a stint in prison, Victor arrived in The Dales earlier this year, telling Charles (Kevin Mathurin) and Claudette (Flo Wilson) that he wanted to make amends for the past.
However, after Claudette and Victor rekindle their romance, Charles is left furious and questioning his father's real motives.
Here's everything you need to know about the character's storyline and who plays him.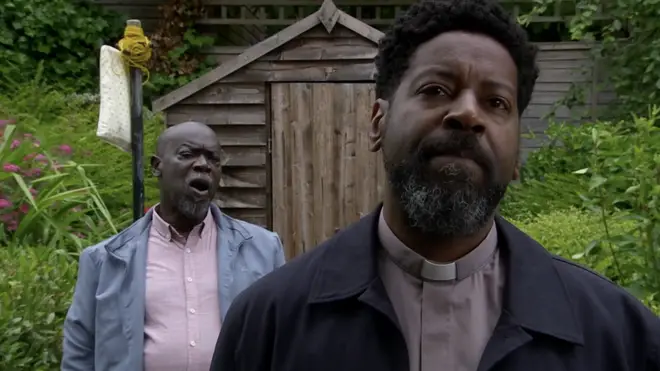 Who is Emmerdale actor Eddie Osei?
Eddie Osei is an actor currently starring in hit ITV soap Emmerdale as Victor Anderson.
He made his debut on the show back in June 2023, when the actor said he was "privileged" to be cast on the show.
Eddie said at the time: "I feel privileged to be joining such a great show and I am honoured to be working with the fantastic cast and crew. It is very exciting for me to be playing Victor who is such an enigmatic character and who causes the Anderson family so much trouble!"
Eddie has previously starred in EastEnders, playing Danny Harrison in 2000, and Footballers' Wives, playing Doctor Yes in 2004.
He also has a career in films, starring in Exorcist: The Beginning in 2004, Sahara in 2005 and Dominion in the same year.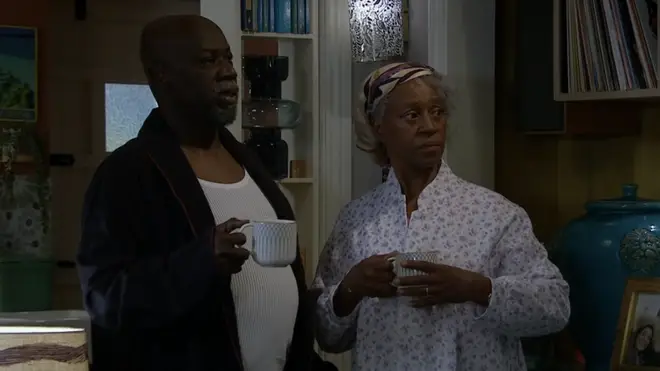 Who is Victor Anderson in Emmerdale and why was he in prison?
Victor Anderson has caused nothing but stress for village vicar Charles Anderson since he arrived in Emmerdale looking to make amends with his estranged family.
In recent scenes, Victor can be seen having reunited his romance with ex-wife Claudette, much to Charles' dismay.
Victor has told his ex-wife and son that he has an aneurysm, however, Charles has been revealing some doubts about his father's ill health.
At the moment, it is unknown why Victor was in prison - what did he do and does it have anything to do with his true motive to return to Claudette and Charles?
At the time it was announced Eddie would be playing Victor on Emmerdale, producer Hannah Cheers commented: "Victor's arrival in Emmerdale turns life for the Andersons upside down.
"The brilliant addition of Eddie Osei as Victor has allowed us to learn more about who the Andersons are and we can't wait for the audience to watch as the drama unfolds.
"While Claudette is confronted by the husband she prayed she'd never see again, Charles has to face up to painful past traumas and he makes no secret of the fact that Victor is not welcome here. But who will win out?"
Read more: