Gogglebox family The Malones announce death of beloved dog Dave
18 October 2023, 17:39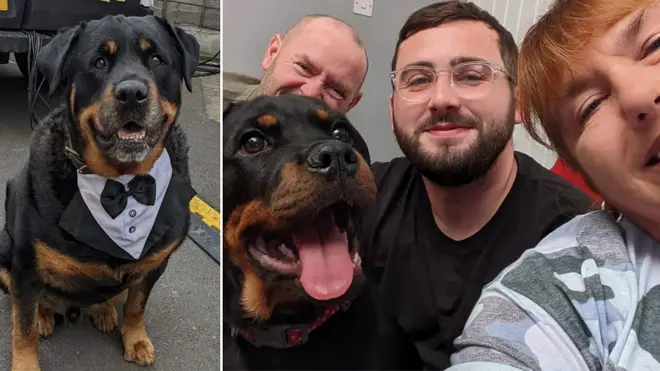 Gogglebox stars Julie and Tom Malone have revealed their heartbreak following Dave's death.
Gogglebox family The Malones have announced the death of their beloved dog, Dave.
Julie and Tom Malone took to their Instagram page on Wednesday to reveal their heartbreak over the loss of the Rottweiler, who became a TV icon for his hilarious antics.
Their son, Shaun Malone, has also paid tribute to the family dog and thanked fans for their messages of love and support during this hard time.
Sharing a video of Dave, Julie wrote on social media that there are "no words to describe him" and that they will all "miss him so much".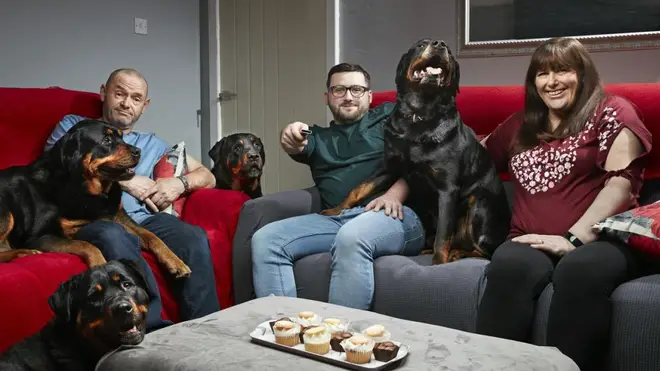 The full post read: "RIP Dave xxx There are no words to describe you ,or how much you meant to us.This was you on Sunday waiting for your Dad to come back and he had only gone out to the car x We are all going to miss you so much💔💔💔💔💔💔💔🐾🐾🐾🐾."
Meanwhile, Shaun's tribute to Dave read: "Unfortunately this morning we learned it was time to say to goodbye to Dave (k******d dave) a beloved member of the family and a popular lad on Gogglebox in the past he has been referred to as a national treasure and people online have even requested him to be the prime minister.
"It's crazy over the years how many people have came up to me and said they had named their dogs after him. Dave ❤️."
Gogglebox also shared their sadness over the death of Dave on their Instagram, sharing a picture of the gorgeous canine with the caption: "We're sorry to hear Dave has passed away 🥲 RIP to the most iconic dog on television he will be missed ❤️."
Last year, the family had to say goodbye to one of their other Rottweilers, Lucy.
At the time, they wrote on social media: "Today we said goodbye to our beloved Lucy, she fought right to the end to stay with us.
"Now reunited with her sister Izzey. There are no words to describe how much you meant to us. Rest In Peace Sweetheart, you will always be in our hearts xx."
Shortly after the death of Lucy, the family introduced a new dog into the family, another Rottweiler called Tilly.
Read more: