Holly Willoughby loses voice after romantic Glastonbury trip with husband
27 June 2023, 11:43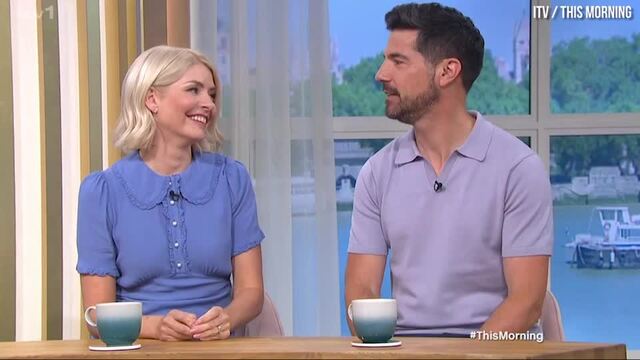 Holly Willoughby struggles with voice after weekend at Glastonbury
Holly Willoughby revealed the reason she was missing from Monday's This Morning was because she had been at Glastonbury festival with her husband Dan Baldwin.
Holly Willoughby, 42, has revealed that she is losing her voice after a romantic weekend at Glastonbury festival with her husband.
The This Morning presenter was absent from Monday's show, with Josie Gibson stepping in to present alongside Craig Doyle for the day.
On Tuesday's show, as Holly returned to the ITV show, she explained that she had been at Glastonbury Festival and that due to all the singing she had started to lose her voice.
As the show started, Craig asked Holly what was wrong, to which she responded: "I've officially been Glasto'd."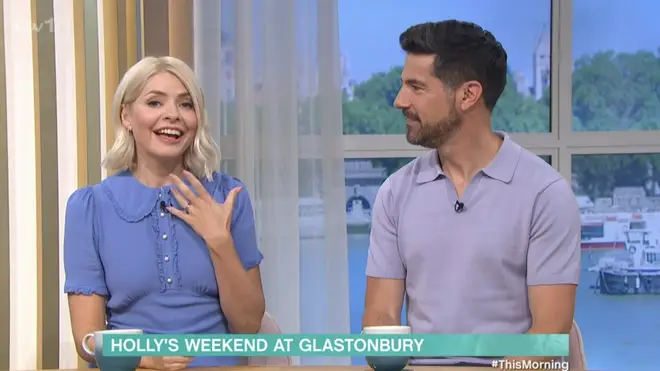 Holly went on to say: "[My voice] It's always my first thing to go and actually I blame Elton John...I sang my socks off and now I sound like this."
She added that the whole weekend had been "incredible" before sharing a selfie of herself and This Morning co-host Dermot O'Leary watching Blondie perform.
Holly attended the Somerset festival with her husband, Dan Baldwin, and shared a romantic picture of them watching Elton John perform on social media.
The picture showed Holly in a boho-outfit with Dan's arms around her, captioning it with: "Glasto 2023 🩵."
On Monday's This Morning, viewers were left confused by Holly's absence, with Craig only offering the information that she was "off" and would be "back tomorrow".
However, many fans worked out that the presenter would have been having a day off following the festival celebrations.
It has been reported that Holly and Dan got a helicopter to the festival after they were spotted at a landing pad in Battersea.
Read more: