Jessie J pens poignant love letter to post-baby body a month after giving birth
16 June 2023, 10:38 | Updated: 16 June 2023, 10:40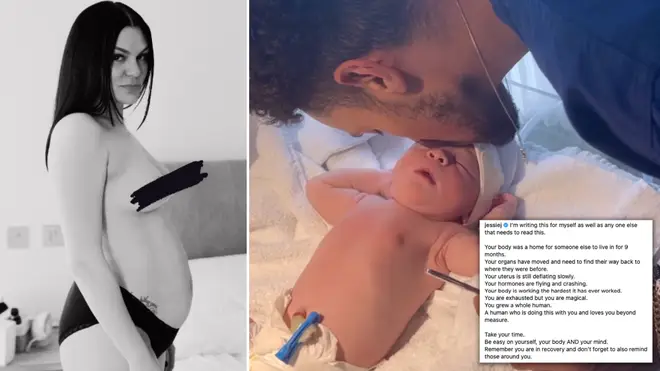 Jessie J and her boyfriend Chanan Safir Colman welcomed their son, Sky, to the world just over a month ago.
Jessie J, 34, has shared an emotional and very important message with her fans just over four weeks after she gave birth.
In May, the pop-star announced she had given birth to a baby boy, just days before she went public with the identity of her boyfriend.
Professional basketball player Chanan Safir Colman, 38, and Jessie named their son Sky Safir Cornish Colman and have since been enjoying their new-baby bliss.
In a recent update, Jessie J proudly showed off her post-baby body in a black and white picture.
She captioned it with a love letter to her body, which she said was for herself as well as "anyone else that needs to read it".
Jessie penned: "Your body was a home for someone else to live in for 9 months.
Your organs have moved and need to find their way back to where they were before.
Your uterus is still deflating slowly.
Your hormones are flying and crashing.
Your body is working the hardest it has ever worked.
You are exhausted but you are magical.
You grew a whole human.
A human who is doing this with you and loves you beyond measure."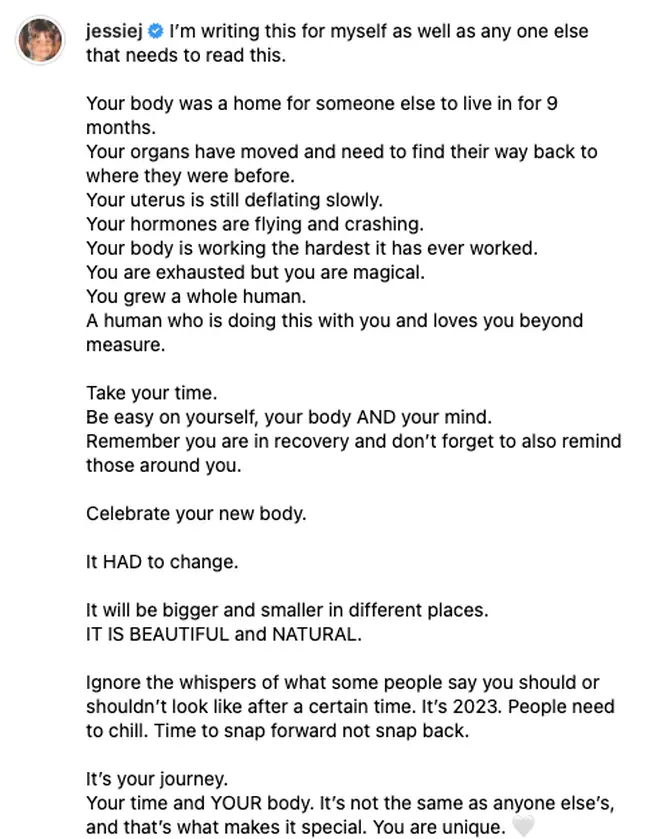 She went on: "Take your time. Be easy on yourself, your body AND your mind.
Remember you are in recovery and don't forget to also remind those around you."
Jessie encouraged new mothers to "celebrate" their bodies which are "beautiful and natural".
The singer went on to write: "Ignore the whispers of what some people say you should or shouldn't look like after a certain time. It's 2023. People need to chill. Time to snap forward not snap back."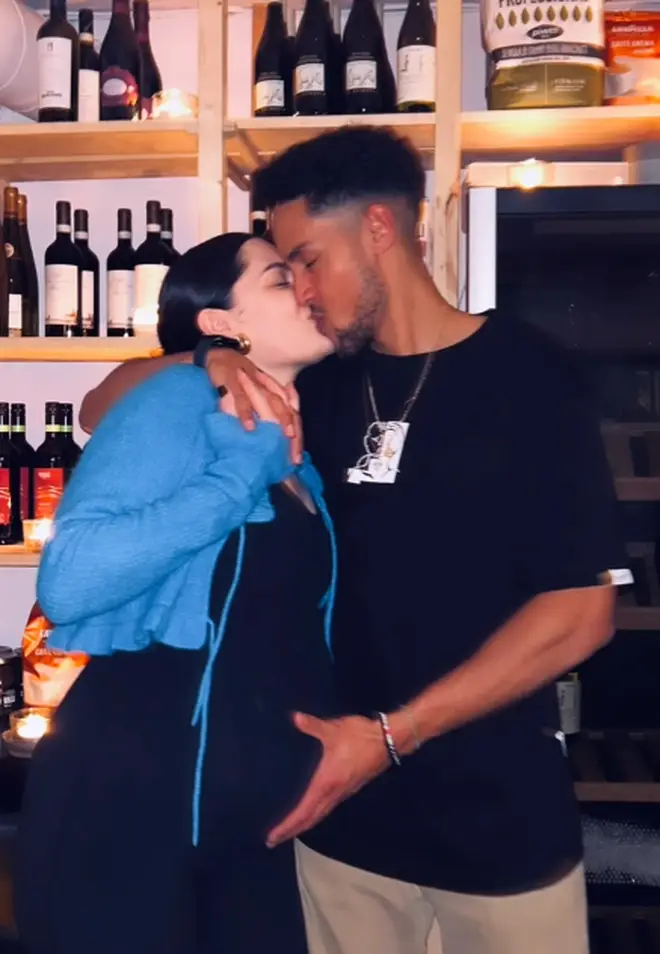 Jessie went on to share that the picture was taken 11 days after she gave birth and that she "still looks pretty much the same" now – 35 days on.
"I LOVE my body", she wrote: "It has given me the most magical roommate inside and outside of my body. And when it's ready and able to change again it will. Whatever that looks like. I'm here for it."
She ended her message with: "You are doing amazing Mamma. You the MVP."
Read more: