Married At First Sight's Tasha says her reaction to Erica was 'edited' following backlash
13 October 2023, 14:04 | Updated: 16 October 2023, 13:04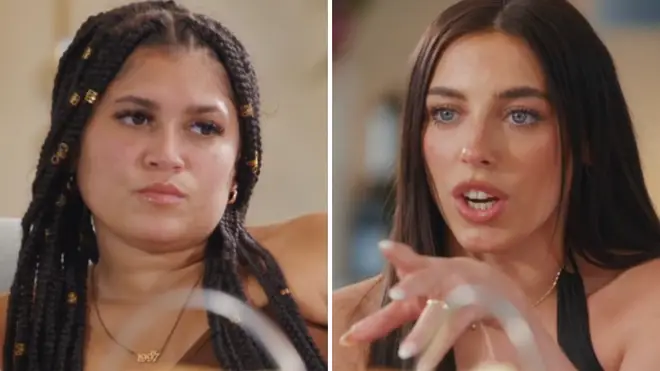 Married At First Sight's Tasha has defended herself after he explosive row with Erica aired on the hit reality TV show.
Married At First Sight's Tasha has said her reactions to fellow bride Erica were 'edited' as she defends herself against backlash.
During Thursday night's episode of MAFS, Tasha - who is married to Paul - found herself in an explosive argument with newcomer Erica during a spa day which saw tensions grow between the two women.
Some viewers criticised the bride for being a 'mean girl' as the episode appeared to show the her reacting negatively to everything Erica said during the day.
However, Tasha has since defended herself, telling viewers that the episode was edited and that what people "what you're seeing did not happen in the moment".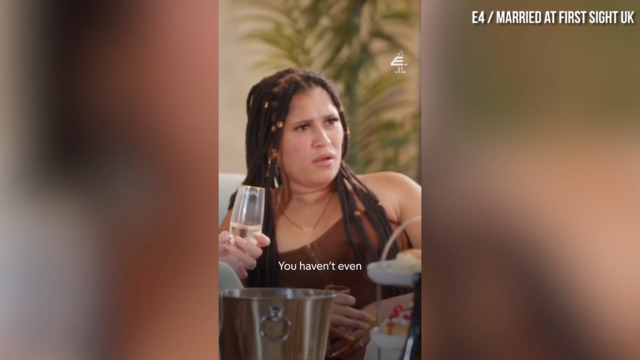 Tasha storms out after row with Erica on MAFS UK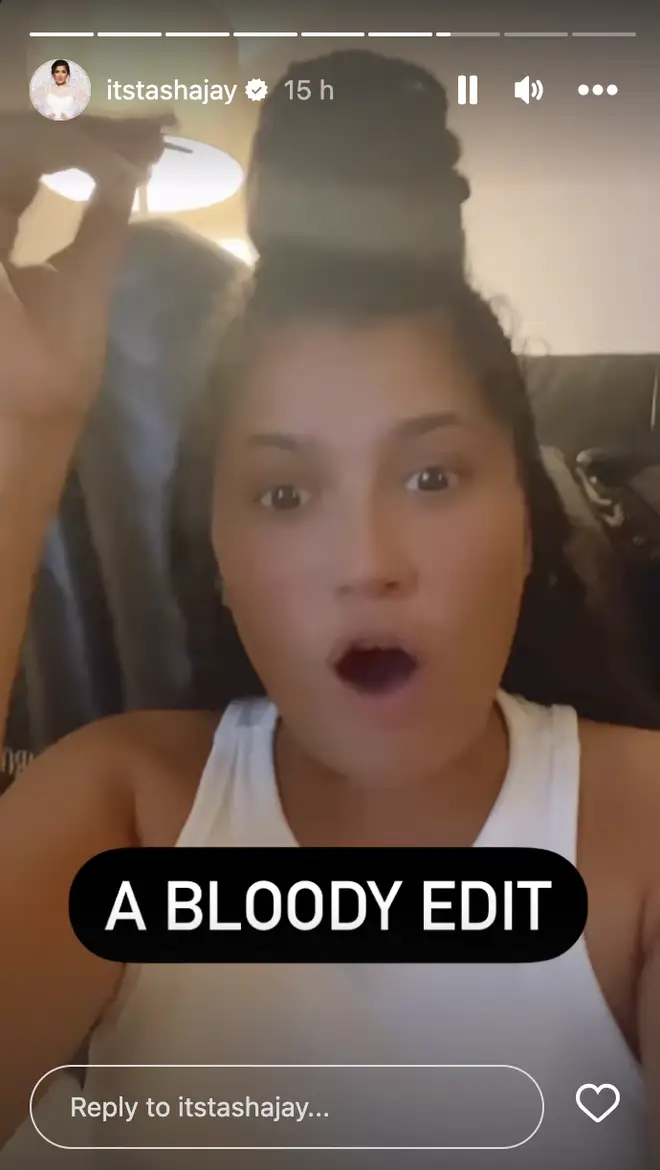 Taking to Instagram, she explained in a video: "I have so much to say. This is an edit!
"So much of what you're seeing did not happen in the moment, the comments that were said - of course that was me - in the moment, and you'll see the rest of the journey but this is an edit."
She went on to point out continuity issues, saying: "Look at it! One minute Jay's got a coat on and then she hasn't."
Tasha added: "Please remember, everyone is human and I don't want these comments under my pictures, grow up."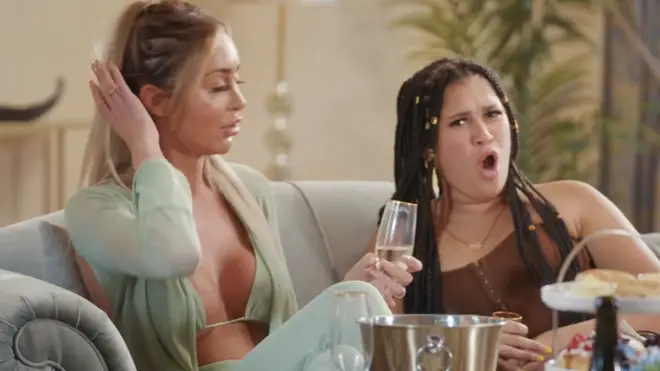 Bride Jay, who has become a close friend of Tasha's, also took to Instagram to defend her.
She wrote: "She's the most kind caring person I know!! Trust me when I say you only see a little snip of and EDIT!!
"I love her more than anything I've made a friend for life, she'll do anything for anyone. It's a TV show are the end of the day guys and things aren't always as they seem, show her some love because she deserves it."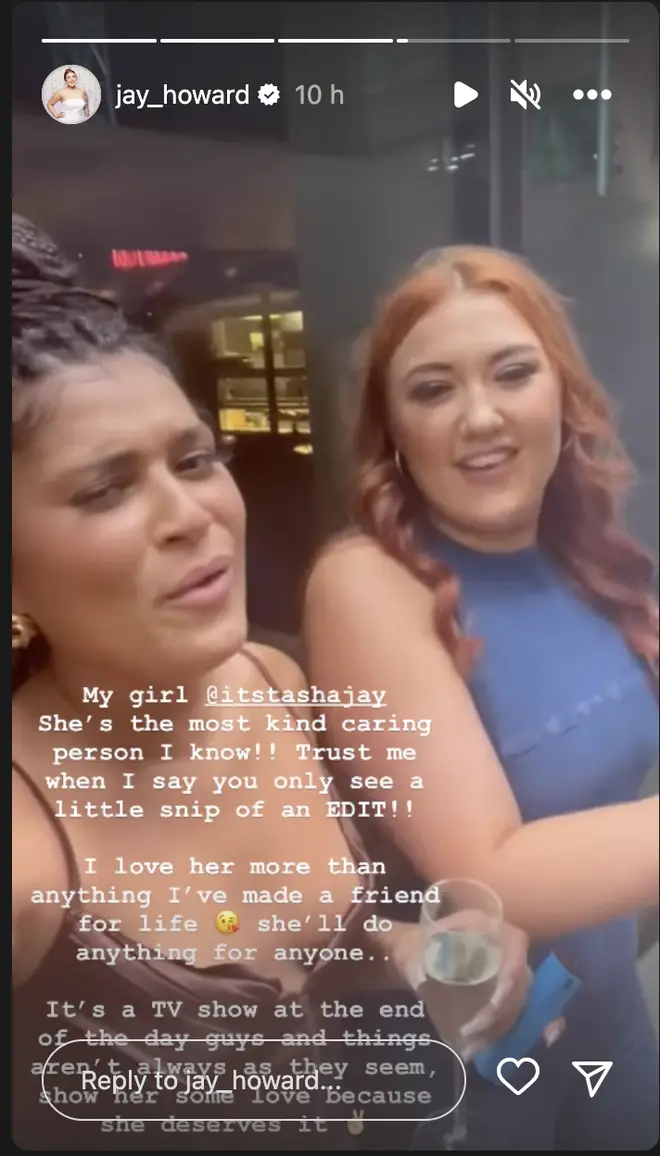 The fight between Erica and Tasha kicked off when the brides bought up the "tension" and "issues" between them.
In the scenes filmed at the spa, Tasha tells Erica she was getting "bad energy off" of her before the fight escalated.
Following the confrontation, Tasha could be seen telling Ella: "I'm not going to say my behaviour just then was acceptable, because it wasn't, but don't try me."
Read more: