Where is Phillip Schofield now? What happened to the ex-This Morning star?
11 October 2023, 13:40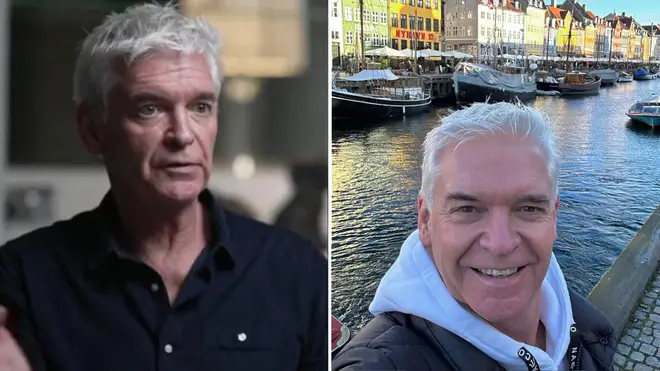 Phillip Schofield quit This Morning in May 2023 after his affair with a younger male colleague was exposed.
Phillip Schofield has been spotted just a handful of times since he resigned from his long-term role at This Morning, alongside former co-star Holly Willoughby.
The ex-king of daytime TV, 61, agreed to leave ITV in May 2023 after admitting to lying about an affair he had with a younger runner on the show, leaving fans and colleagues in complete shock.
The fallout was huge for the iconic presenter, who has remained silent ever since on social media, despite still having almost 3million followers on Instagram.
So what is Phillip Schofield doing now? Here we take a look at how the father-of-two has been spending his time in the wake of his dramatic fall from grace.
Where is Phillip Schofield now?
Phillip Schofield has almost disappeared from public view since agreeing to leave his job at ITV on 20th May 2023.
After news of his affair was exposed, the 61-year-old vanished from telly sets completely and has only been snapped by photographers a few times since.
He was spotted with his mother Pat in Cornwall over the summer, which is where reports claimed he was lying low after the news broke.
The former ITV icon has also been papped in a handful of London pubs with friends over the last few months.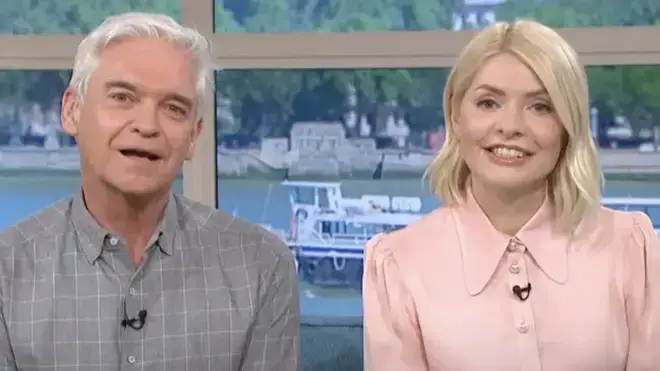 It was revealed in October this year that former This Morning host Richard Madeley was in touch with Phillip.
The Good Morning Britain star spoke out about his exit from the show, revealing: "I feel very sorry for Phillip - it seemed a pretty savage outcome after 21 years [in the job].
"It seemed quite brutal to be honest. I took a paternal interest in it - I kept in touch, told him to take it easy and that it'll be all right. He agreed. All things pass in the end."
Not much is known about Phillip's movements since May, apart from the fact he was dropped from many of his working partnerships including Waitrose, and his talent agency YMU Entertainment.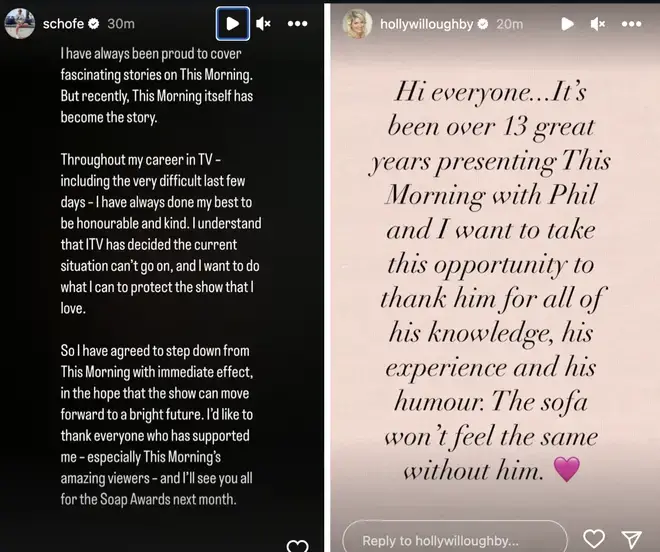 What happened to Phillip Schofield?
Phillip Schofield was forced out of ITV when he confessed to a secret relationship with a younger male colleague.
After admitting the affair, which is being turned into a TV show called The Runner, the dad-of-two said the entire thing had a "catastrophic effect" on his mental health.
The star, who shares daughters Ruby and Molly with ex-wife Stephanie Lowe, revealed he was afraid to leave the house for fear of being spat on and was getting by "hour by hour".
In an interview with The Sun, he said: "I do not know a time I will be able to walk out of the door. I don't have any spirit. My friends tell me, 'It will get better'. It won't. Not now. Not this one.
"Last week, if my daughters hadn't been there then I wouldn't be here. And they've guarded me and won't let me out of their sight, it's like a weird numbness," he added.
"I know that's a selfish point of view. But you come to a point where you just think, how much are you supposed to take? If all of those people that write all that stuff, do they ever think that there's actually a person at the other end?"
He then told BBC: "I have brought myself down. I am done. I have to talk about television in the past tense, which breaks my heart."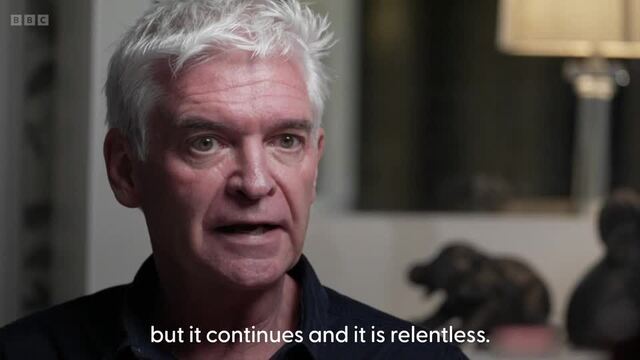 Phillip Schofield says he has 'lost everything' in the wake of his secret affair
Will Phillip Schofield make a comeback?
Rumours have been circulating around whether or not Phillip Schofield will make a return to TV.
It's been almost six months since he stepped back from ITV after his "unwise but not illegal" relationship was exposed.
But some PR experts have been chiming in on whether it's time for the former TV icon to make a comeback.
When asked if a career resurrection was possible, the founder of PLMR told Sky News: "I think he can because I think rehabilitation is possible. And again, you have to compare this over time to some of the other scandals that people in the public eye have been involved with.
"Yes, he's made mistakes, but what's he done? He's had an ill-advised affair at work... you see people bounce back from that... I think there is a future for Phillip Schofield."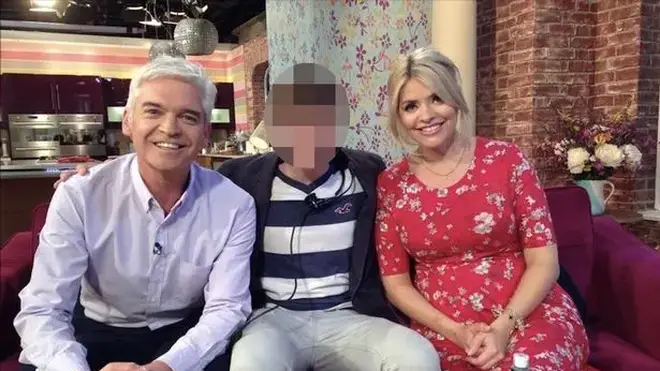 And he's not the only media expert who believes it's possible.
Andy Barr, CEO of 10 Yetis Digital, admitted he thinks Phillip would be a great asset to 24/7 TV channel TalkTV.
He told the Daily Star: "If the current media spotlight reveals no new allegations then this is entirely recoverable for him and TalkTV could be the perfect place for him to start again in a high-profile media environment."
A legal representative for Phillip was contacted after the comments were made, who denied this channel was in his sights.
When asked if the former ITV star had any plans to join the channel, a spokesperson told Express.co.uk: "Absolutely not as far as I know."
Read more: