This Morning air tribute to Holly Willoughby as she quits show
11 October 2023, 10:47 | Updated: 11 October 2023, 11:04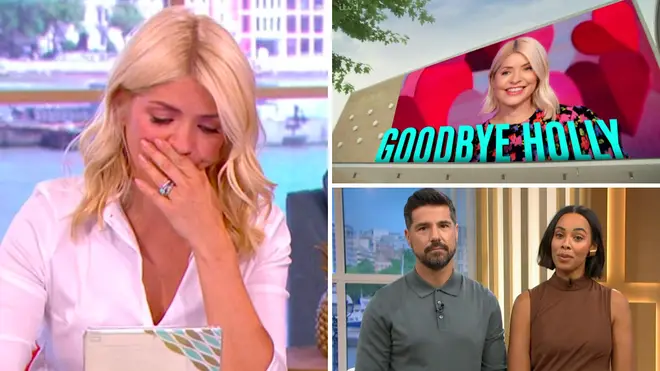 This Morning presenters Craig Doyle and Rochelle Humes honoured Holly Willoughby in an emotional address on the show.
This Morning have aired a tribute to Holly Willoughby, 42, the day after she announced she was quitting the show after 14 years.
Phillip Schofield's former co-star revealed her decision to step down from hosting duties on Tuesday evening, where she explained that while if was a "difficult decision" she felt she "had to do this for herself and her family".
On Wednesday's This Morning, hosts Craig Doyle and Rochelle Humes paid tribute to Holly with a statement where they praised her for everything she had done on the hit ITV show.
The opening credits also marked the end of Holly's time on the show, with the headlines being replaced with the messages: End of an era, Family comes first, We'll miss you! and Goodbye Holly.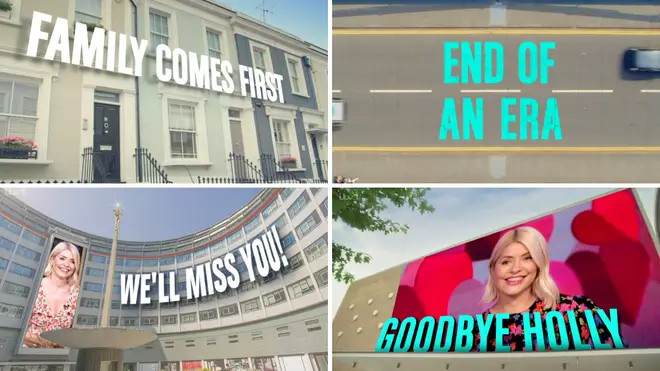 Craig and Rochelle addressed the news in the opening part of the show, with the former The Saturdays singer starting off by saying: "Of course, we want to start by sending our love and best wishes and respect to our Holly", which was followed by Craig adding: "Last night, Holly made what we know will have been a heartbreaking decision to leave This Morning after 14 years."
Rochelle went on: "Holly loved her job here and was really looking forward to the future of the show, but recent events - especially in the last week - have been hard to deal with and she is quite rightly putting her family first."
Craig added: "On behalf of everyone here, in front and behind the camera, we just loved working with Holly and she made coming into work so much fun. We're all really really sad and we'll miss her."
They added that Holly is "proud" of what she had achieved on This Morning, before saying "she'll always be one of us".
Craig finished the segment off by saying: "But, as Holly knows only too well, the show must go on."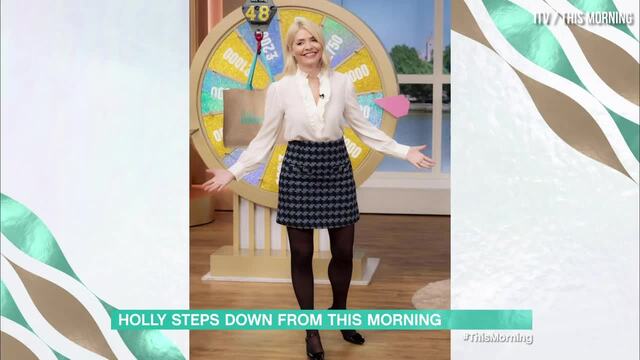 This Morning stars pay tribute to Holly Willoughby after she quits show
During This Morning's news section of the show, which saw Vanessa Feltz join them on the coach to talk about the biggest news stories of the day, they continued to reflect of Holly's time on the show.
Vanessa told Rochelle and Craig: "Before we do any stories, I would really like to say... Holly is, well people love her because she's loveable but I know people wonder 'what is she really like?' Can anyone be that pretty, that lovely, like a Disney princess to look at? Can anyone be that sweet really? And I've worked with her for 14 years, and can call her a friend and she is through and through a golden-hearted, sweet, funny, extremely bright - don't be fooled by that pretty face and think there's nothing behind the eyes – fabulous person."
She went on: "She's a wonderful person and you can see that for her family is everything and when somebody is rocked to the core by a threat of pure evil upon their actual life, my god it's like something in the worst and most terrible movie. And it's really happened, you can see why she's made the decision that she's made and it would have been so incredibly hard for her.
"It will be hard for all of us because we're going to miss her because she's just a ray of sunshine and a wonderful person."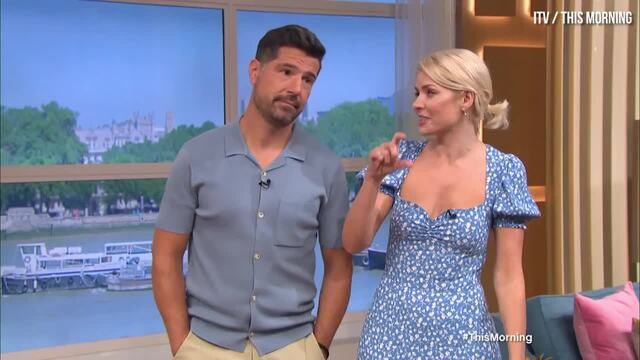 Craig and Rochelle mark the end of Holly Willoughby's time on This Morning
Holly announced the news she was leaving herself on Tuesday evening, with a statement shared on her Instagram page which read: "I have let ITV know today that after 14 years, I will not be returning to This Morning. To everyone who has ever worked on the show over the years, thank you so so much.
"This is such a difficult goodbye, you are incredible and I forever will be proud of what we've done together.I will not be returning to This Morning.
"Thank you to everyone at ITV for being supportive. To every guest who has sat on our sofa, thank you.
"Most of all, thank you to the wonderful viewers. You've been so loyal so supportive and the very best company every day.
"Richard and Judy said 'we only look after this show, it will always belong to the viewers'.
"It's been an honour to just be part of its story and I know this story has many chapters left to go.
"Sadly, however, I now feel I have to make this decision for me and my family. I will miss you all so much. Holly."
Read more: