Why has Holly Willoughby left This Morning?
11 October 2023, 11:00 | Updated: 11 October 2023, 11:06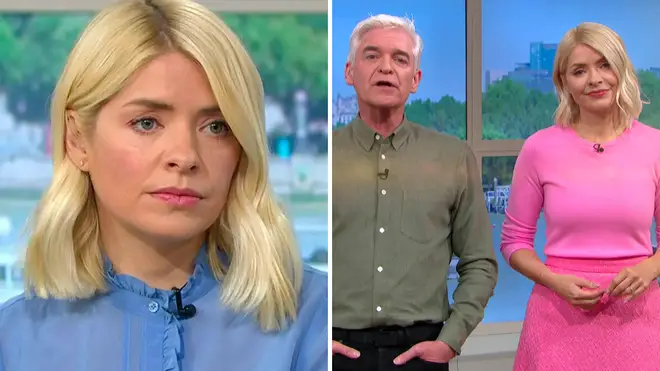 As Holly Willoughby announces she is quitting This Morning, more details have emerged around her decision to leave the show after 14 years.
Holly Willoughby, 42, announced that she was quitting This Morning after 14 years on Tuesday evening in an emotional statement shared on her social media.
Phillip Schofield's former co-star told fans that while it is a "difficult goodbye" she feels she "has to do this for herself and her family."
It has been a turbulent year for the mum-of-three, who is married to TV producer Dan Baldwin, after parting ways with her friend and co-star Phillip in shocking circumstances in May and more recently the arrest of a 36-year-old man who has been charged for conspiring to kidnap her.
Now, a source has told The Sun that Holly's decision to leave This Morning was considered over her summer break, and that she hasn't been "truly happy" at work since the Phillip scandal.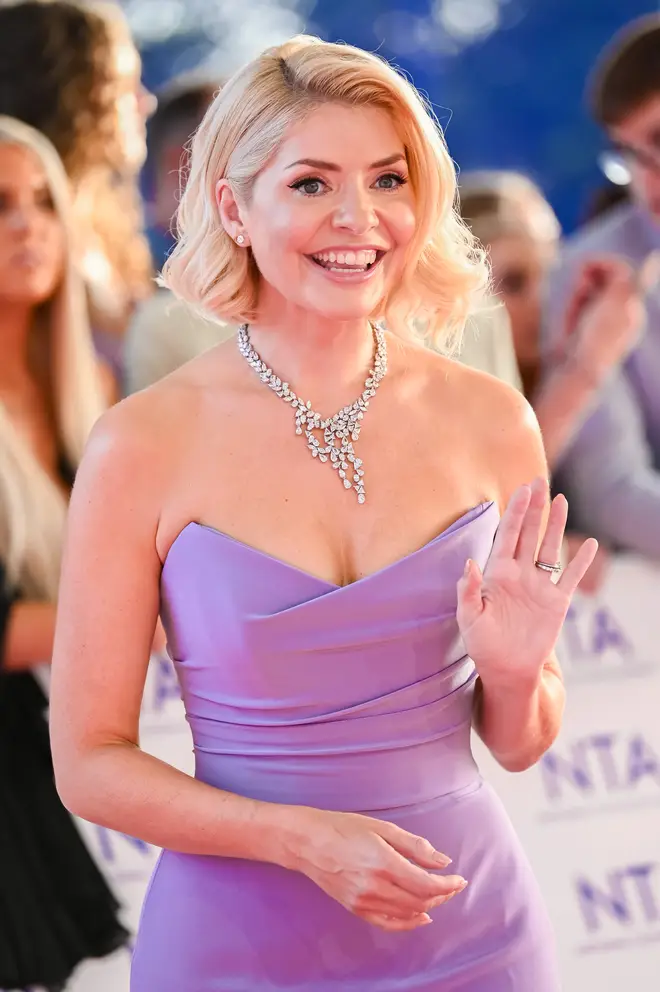 A source told the publication: "There have been a lot of tears over the past few days. Holly spoke with her children and then with her husband Dan and her parents at length.
"She absolutely loves This Morning and has devoted herself to the show. But recent events have changed everything and Holly has to put her family first."
They continued: "Holly personally told This Morning boss Martin Frizell and ITV Daytime's managing director Emma Gormley. Both conversations were very emotional.
"They obviously wanted her to stay, but said they would completely support her decision.ITV have been looking after Holly and have provided a support package to her as well as the offer of counselling if she needs it."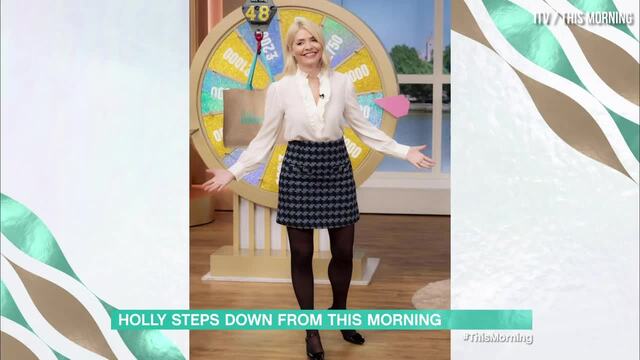 This Morning stars pay tribute to Holly Willoughby after she quits show
The source said that this has been an "incredibly hard decision for Holly" but that she "hasn't been truly happy at work since the fallout with Phil".
They added that "seeing him hung out to dry has been hard" and has "taken its toll" on Holly.
"Fourteen years in any workplace is a long stretch, and she has been considering other opportunities over the summer. The time to leave feels right — albeit under the darkest of circumstances", they added.
During Wednesday's This Morning, as the stars of the show paid tribute to Holly and her time on the show, they appeared to confirm that the current kidnapping plot against her played a big part in her decision to leave.
Rochelle Humes addressed the viewers alongside Craig Doyle, explaining: "Holly loved her job here and was really looking forward to the future of the show, but recent events - especially in the last week - have been hard to deal with and she is quite rightly putting her family first."
Vanessa Feltz also added: "She's a wonderful person and you can see that for her family is everything and when somebody is rocked to the core by a threat of pure evil upon their actual life, my god it's like something in the worst and most terrible movie.
"And it's really happened, you can see why she's made the decision that she's made and it would have been so incredibly hard for her."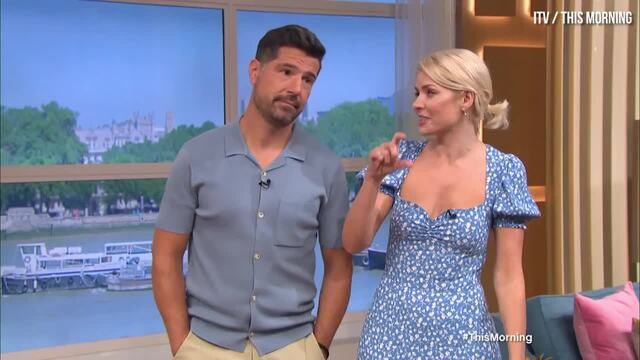 Craig and Rochelle mark the end of Holly Willoughby's time on This Morning
Holly announced the news she was leaving herself on Tuesday evening, with a statement shared on her Instagram page which read: "I have let ITV know today that after 14 years, I will not be returning to This Morning. To everyone who has ever worked on the show over the years, thank you so so much.
"This is such a difficult goodbye, you are incredible and I forever will be proud of what we've done together.I will not be returning to This Morning.
"Thank you to everyone at ITV for being supportive. To every guest who has sat on our sofa, thank you.
"Most of all, thank you to the wonderful viewers. You've been so loyal so supportive and the very best company every day.
"Richard and Judy said 'we only look after this show, it will always belong to the viewers'.
"It's been an honour to just be part of its story and I know this story has many chapters left to go.
"Sadly, however, I now feel I have to make this decision for me and my family. I will miss you all so much. Holly."
Read more: