Married At First Sight viewers baffled as Porscha choose to stay with Terence
29 September 2023, 12:50 | Updated: 29 September 2023, 12:55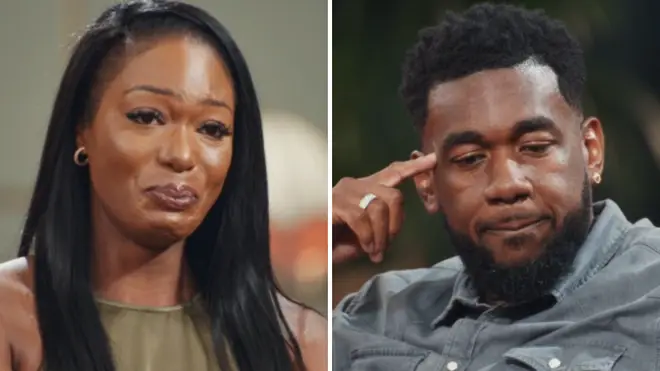 Porscha chose to stay during the first MAFS commitment ceremony of the series, while her husband Terence revealed his intentions to leave.
Married At First Sight's first commitment ceremony proved a dramatic one, with couple Porscha and Terence's recent fallout taking centre stage.
During the commitment ceremony, the contestants must reveal to the MAFS experts whether they want to stay or leave the experiment. The couple are only allowed to leave the experiment, however, if they both write 'leave' on their paper.
This show rule left groom Terence in an awkward situation during Thursday night's Married At First Sight as, while he revealed he wanted to leave, his wife Porscha voted to stay.
Following a disastrous honeymoon and continuous arguments when they returned, viewers were left baffled at Porscha's decision to stay.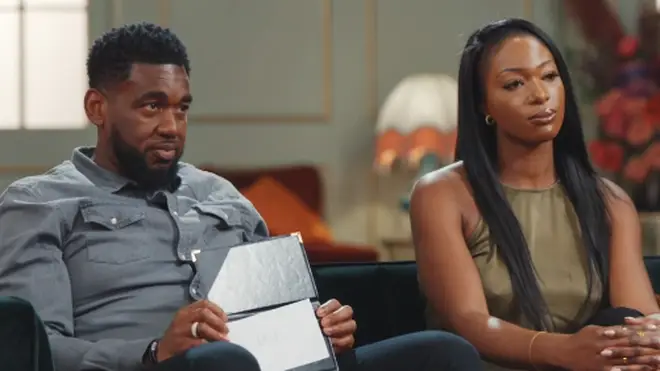 While the couple's wedding day went down without a hitch, the couple left their honeymoon on terrible terms after Terence called Porscha 'childish' during a dinner.
Married At First Sight: Are Terence and Porscha still together?
At the dinner party, things went from bad to worse when Terence and Porscha turned up to the reunion separately, with the groom refusing to say hello to his wife when he finally did arrive.
While Terence attempted to find a quiet moment to speak to his wife, Porscha was left in tears as she asked fellow bride Shona "what she has done" to "warrant such distain?"
Related video: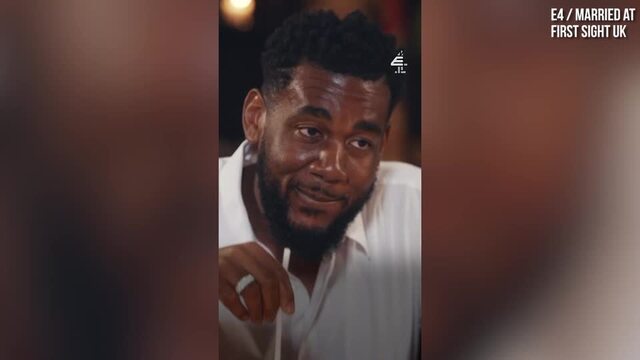 Porscha and Terence argue over spoon on Married At First Sight
During the first commitment ceremony, Porscha was in tears again as she told the experts that she felt "abandoned" when Terence decided to go to the dinner party alone.
She went on to reference that Terence had called her childish, fake and dramatic, saying: "For me, insults are a big thing, and I think that's because of my family, we do not insult each other."
Despite all this, Porscha decided to stay in the experiment, telling the experts: "My thoughts were conflicting on whether or not I stay or I leave, right now I do not feel like Terence deserves my forgiveness."
She went on: "In my vows I said I'll be patient with you if you're patient with me. But a week isn't really patience, is it?"
Viewers were left confused about the bride's decision, with one commenting online: "If Porscha said stay then she's here for drama because what was she expecting to stay for? #MAFSUK."
Another wrote: "Terrance and Porscha will be one of those couple that don't work together at all but stay on the show for ages", while a third posted: "What on earth possessed Porscha write stay?! I thought she was done with Terence?! #MAFSUK."
Read more: