Emmerdale theory 'reveals' who pushed Caleb Milligan as viewers say it's 'obvious'
16 June 2023, 08:32 | Updated: 16 June 2023, 09:58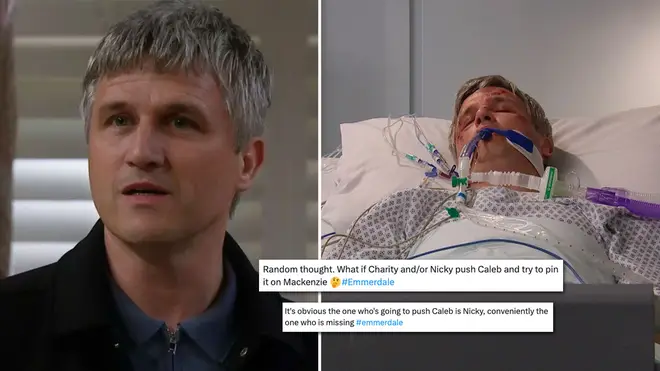 Is Caleb dead? Emmerdale viewers 'work out' what happened after shock cliffhanger...
Emmerdale fans were left in shock when Caleb Milligan was pushed off a cliff on Thursday night and left for dead.
After causing chaos in the village, it seems Caleb - played by Will Ash - made one too many enemies as someone was seen creeping up behind him.
He was sent falling to the ground below, screaming out in fear before fans got a glimpse of his attacker.
Caleb was left bloodied and motionless at the bottom of the cliff, with many viewers trying to guess who is behind the attack.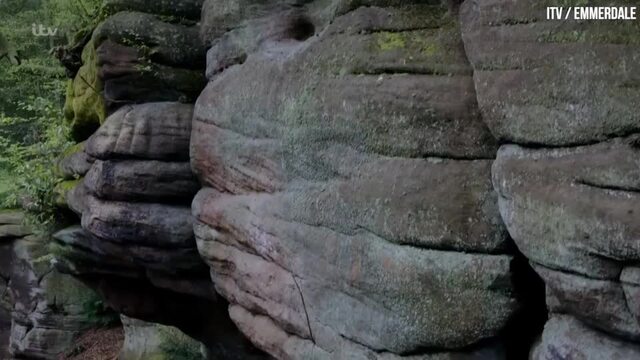 Caleb gets pushed off a gauge in Emmerdale
There are plenty of suspects, considering he has recently been taunting several residents such as Moira Dingle, Cain Dingle, Will Taylor, Mackenzie Boyd and Leyla Harding.
Several of them made comments about Caleb 'getting what he deserved', and then four characters appeared to go missing around the time of the incident.
But who pushed Caleb? Here's what Emmerdale viewers think…
Who pushed Caleb Milligan in Emmerdale?
Viewers think they've worked out exactly who pushed Caleb, taking to Twitter to share their theories.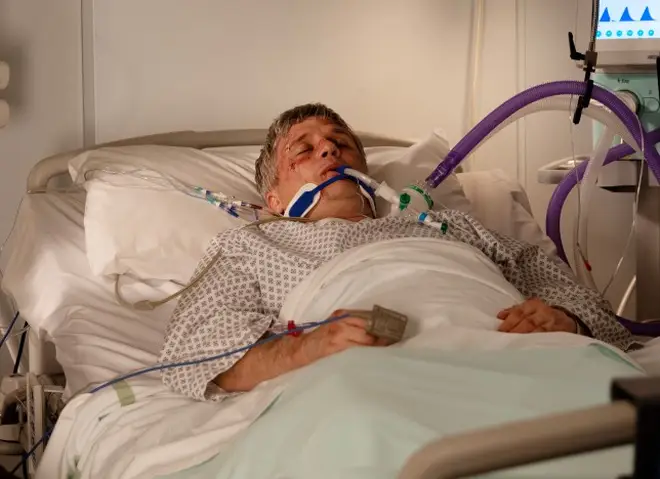 The name that keeps coming up is Nicky Miligan, who is caleb's secret son.
One viewer said: "I still think it will have been Nicky that pushed him," while another said: "Nicky is my pick for who pushed Caleb off the cliff."
A third wrote: "I reckon Nicky pushes his dad."
A fourth said: "So I think it's Caleb's son who pushed him over. Who do you guys think?"
Is Caleb dead in Emmerdale?
Viewers are concerned Caleb may have actually been killed off, with one writing: "I hope this isn't the end of Caleb"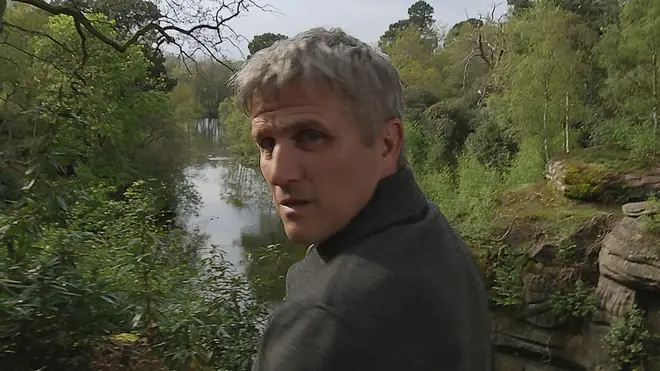 "Really upset Caleb's been killed off. It was just getting interesting with him," someone else wrote, while a third added: "Nooo cant be the end of Caleb starting to get interesting now".
But it turns out Caleb isn't dead, and survives the fall but is left in a sorry state in hospital.
In the aftermath, Chas is terrified of losing the half-brother she's only just found and suspects Cain could be to blame.
But she later gets a call that Caleb is being brought out of his coma. Could he be about to reveal who has pushed him?