Millie Radford hints she's hours from giving birth as she posts 'last bump pic' from hospital
19 September 2023, 15:45 | Updated: 21 September 2023, 11:57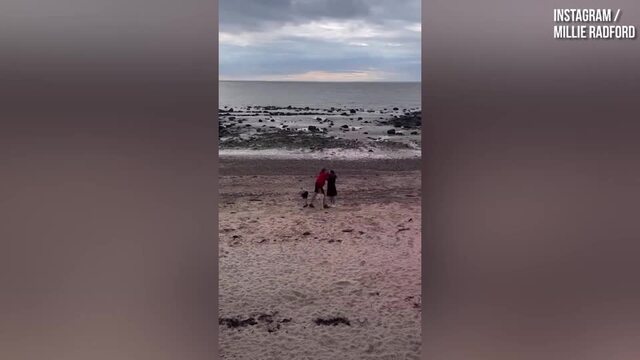 Millie Radford reveals she's pregnant
Millie Radford is due to give birth imminently.
Sue Radford's daughter Millie Radford has hinted that she is due to give birth at any moment, after posting a sweet picture from inside a hospital ward.
The 22-year-old took to Instagram to show fans her pregnancy bump along with the caption: "Last bump pic before little miss makes her arrival."
Millie also tagged her partner Harley Passmore in the cute snap.
The social media influencer is already mother to three-year-old Ophelia and one-year-old Chester Bleu, making this new arrival her third child.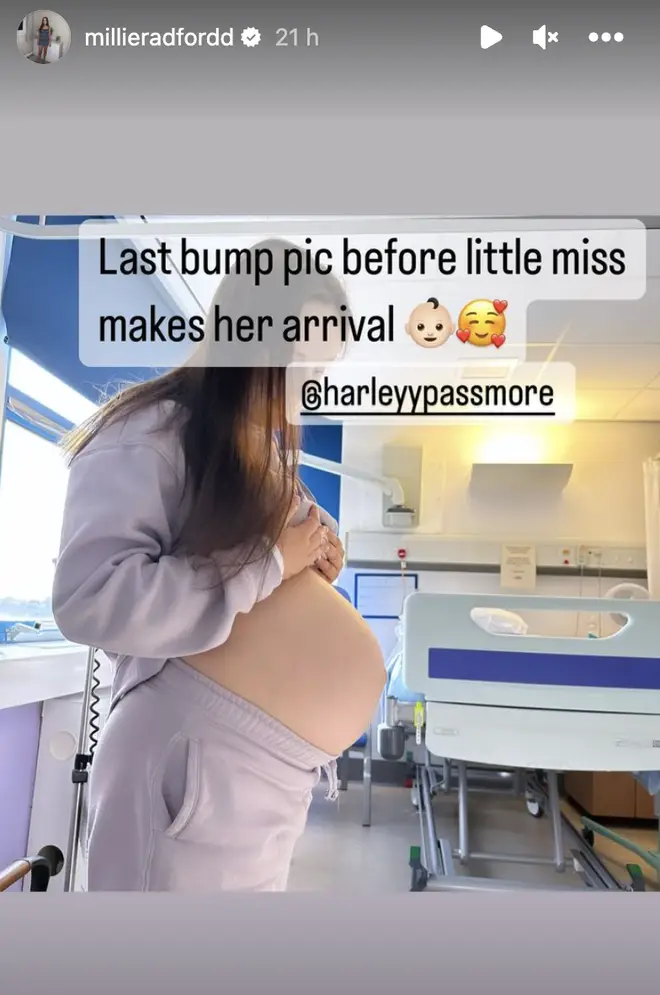 Millie announced she was pregnant in May after posting an emotional video of her ultrasound on Instagram.
She also told her followers she was expecting a baby girl with her boyfriend Harley, who is the father of her son Chester Bleu.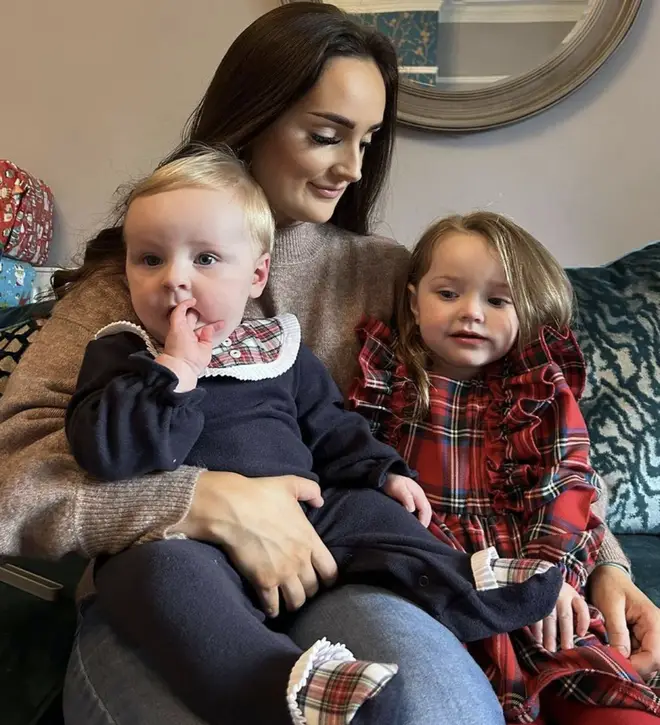 Millie made headlines earlier this year when she accused her parents of 'making money out of their grandkids'.
The feud began when Millie was left out of a Radford family holiday to Florida this summer.
Millie took to Instagram to post the scathing comment just before Sue, Noel and the kids headed abroad.
However the two seem to have reconnected as last month Sue posted a touching birthday message to Millie on Instagram.
Sue posted an image of Millie with her two children and wrote: "Happy birthday @millieradfordd. We hope you have the best day today, we love you. Can't wait to see you when we get home.
"Also can't believe there will be another little princess to add to this picture next year!"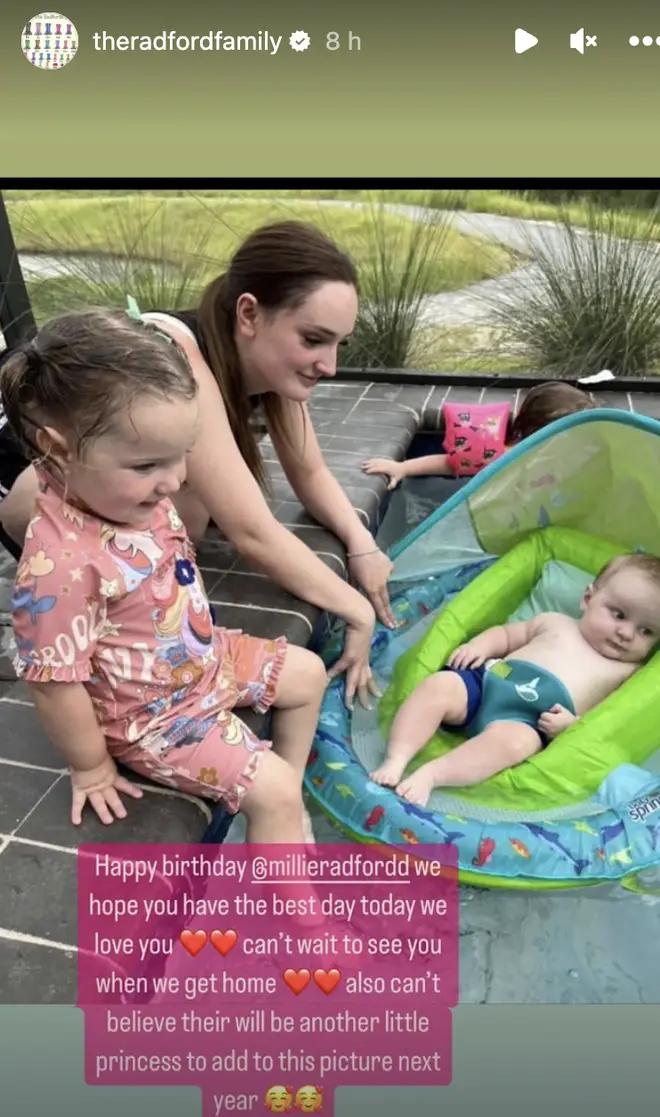 Along with Millie, Sue and Noel are parents to; Chris, 33, Sophie, 29, Chloe, 27, Jack, 25, Daniel, 24, Luke, 22, Millie, 22, Katie, 19, James, 17, Ellie, 18, Aimee, 17, Josh, 15, Max, 14, Tillie, 12, Oscar, 11, Casper, 10, Hallie, seven, Phoebe, six, Archie, six, Bonnie, four, and Heidie, three.
The family first gained fame on the TV show 22 Kids & Counting which documented their daily life.
Read more: