Married At First Sight's Laura shares message about 'forgiving' after Arthur 'kisses mystery woman'
24 October 2023, 09:33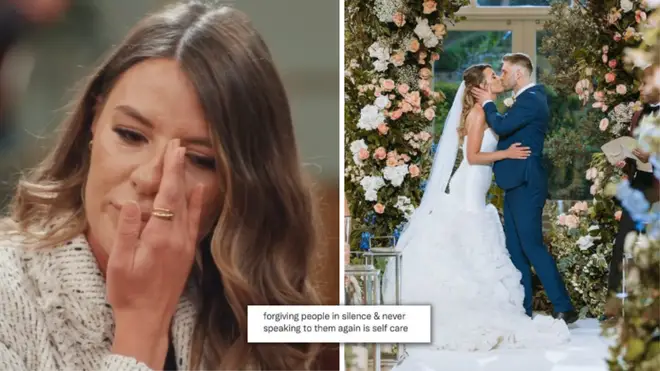 Married At First Sight's Laura Vaughan has shared a cryptic message to her fans after it was reported that husband Arthur Poremba was seen kissing a woman on a night out.
Married At First Sight's Laura Vaughan has posted a message about "forgiving in silence" after Arthur Poremba was reportedly seen kissing a mystery woman over the weekend.
Laura first met Arthur on their wedding day after being matched up by the MAFS experts, and while they got off to a rocky start, they have been growing closer on-screen and appear to be in a great place.
Of course, the show was filmed earlier this year and we won't know who ends up together until the final episode of the series.
Recently, however, it was reported that Arthur was seen kissing a mystery woman on a night out to celebrate his 35th birthday with some of the cast of the show.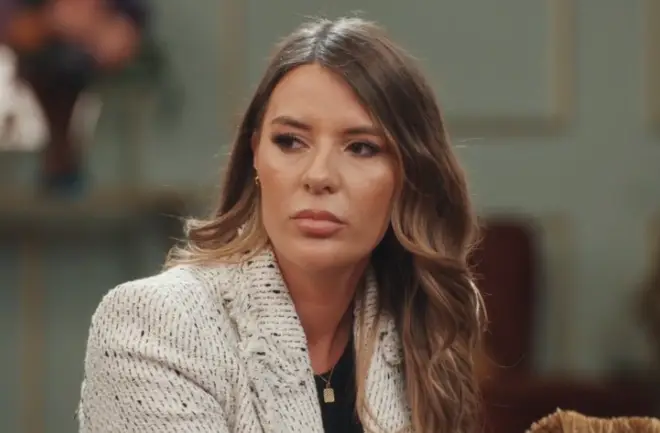 While we do not know whether Arthur and Laura were still together at this point, the bride has shared a cryptic message on her Instagram page.
Laura shared a quote to her Instagram story which read: "Forgiving people in silence & never speaking to them again is self care."
This comes after the bride appeared to unfollow husband Arthur on Instagram after reports of him kissing another woman came out.
In a post marking the recent commitment ceremony, Laura also appeared to make a point of cropping Arthur out of the picture of them sat on the sofa talking to the experts.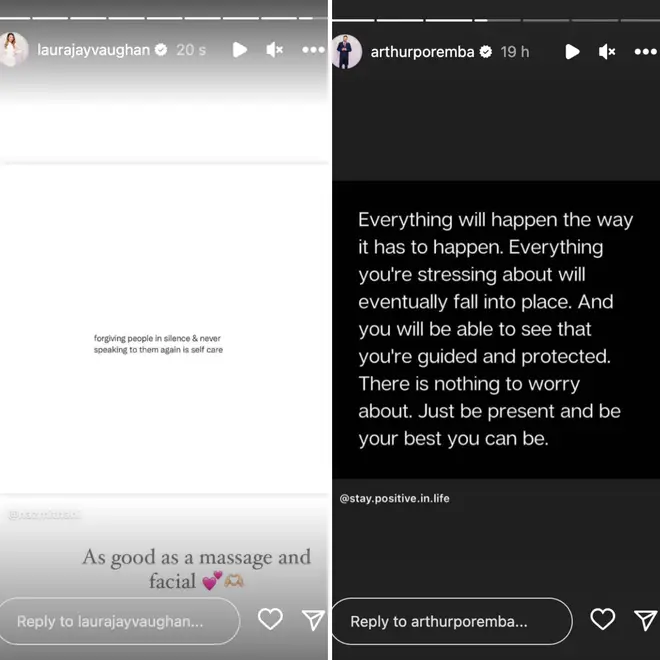 Following the reports, Arthur also shared a quote on his Instagram which read: "Everything will happen the way it has to happen. Everything you're stressing about will eventually fall into place.
"And you will be able to see that you're guided and protected. There is nothing to worry about. Just be present and be your best you can be."
According to the Mail Online, the tennis coach was "flirting with fans of the show" and "snogging a fellow partygoer in the middle of the dance floor" at his birthday party.
A source told the publication: "Arthur spent the entire night with a beautiful looking brunette and they couldn't keep their hands off each other.
"They were kissing all over the club and definitely didn't care who saw them even though Married At First Sight viewers still think that he's in a relationship with Laura.
"Everyone had high hopes for Arthur and Laura but eventually their romance failed and since filming for the show ended, they have gone their separate ways.
"Arthur is having the best time that he can now, and it was his birthday, so a little bit of attention didn't go unwelcome."
Read more: