Married At First Sight's Laura shares full vows to Arthur after show 'edited them down'
19 September 2023, 16:44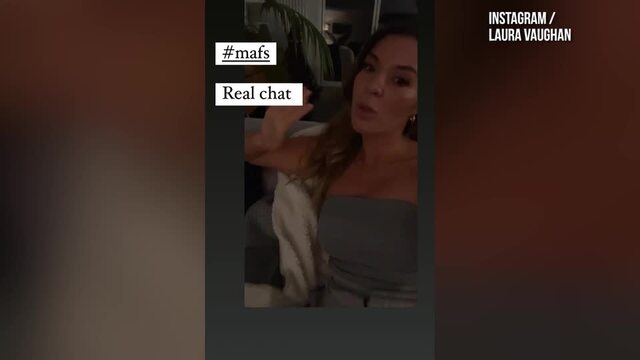 Married At First Sight's Laura reacts to her and Arthur's wedding
Married At First Sight's Laura claims the show edited out parts of her wedding vows to Arthur.
Married At First Sight UK kicked off on Monday 18th September, with Laura and Arthur becoming one of the first couples to wed.
Laura and Arthur's wedding did not go smoothly, with the bride admitting that she was disappointed by the husband the experts had picked out for her.
Things only appeared to go from bad to worse when they exchanged vows, with Arthur's – taken from the internet – claiming his love for the woman he had just met.
Married At First Sight viewers were quick to criticise Laura for her vows as well, which many said came across harsh.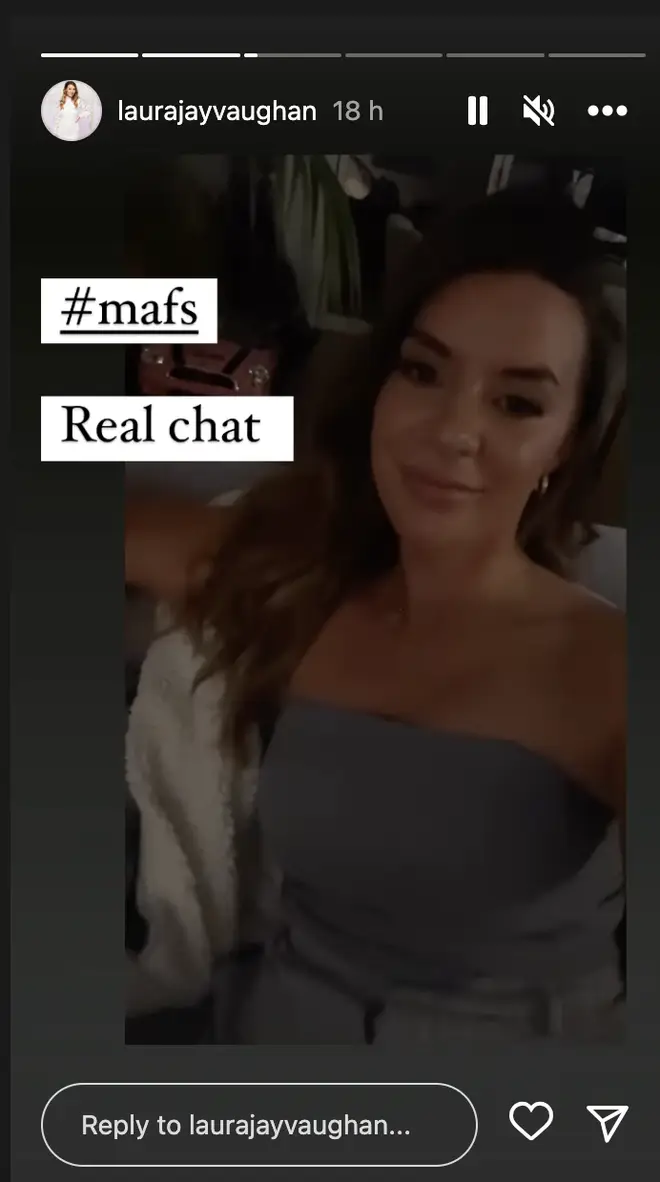 However, Laura has now taken to Instagram to share her entire vows after saying that a lot of it got cut out in the edit.
She wrote: "A lot of my vows from last night didn't make the edit, so I thought I'd share the full version with you so you can see there's more to me than my oat milk latte."
Laura then shared the vows which she read: "Normally now I'd talk about our great love story, and the shard memories that have bought us to this point, but seeing as we don't have any yet, I'll start by making some promises to you.
"I promise to appreciate you as much as I appreciate my first oat milk latte of the morning (please don't talk to me before I've had it.)
"I promise to be patient when you're attempting DIY that we both know is beyond your level of expertise.
"I promise to never watch the next episode on Netflix without you.
"So long as you promise to... rescue me from house spiders and coparent my dog Bear with me.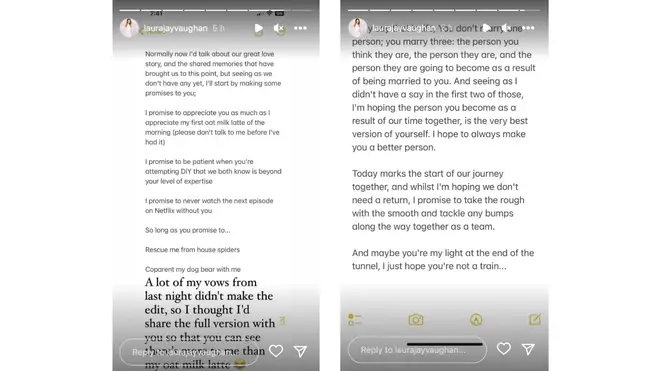 "They say in life you don't marry one person, you marry three; the person you think they are, the person they are and the person they become as a result of being married to you.
"Seeing as I didn't have a say in the first two, I'm hoping the person you become as a result of our time together is the very best version of yourself. I hope to always make you a better person.
"Today marks the start of our journey together, and whilst I'm hoping we don't need a return, I promise to take the rough with the smooth and tackle any bumps along the way together as a team."
She ended with: "Maybe you're the light at the end of my tunnel, I just hope you're not a train."
On the night her wedding with Arthur aired on E4, Laura took to social media to admit that she knew she "wasn't coming across great" but added that people would have to "bare with them" as "there is more to come".
Read more: