Married At First Sight's Mark Kiley shares regrets over behaviour as he responds to backlash
18 October 2023, 14:35 | Updated: 18 October 2023, 15:05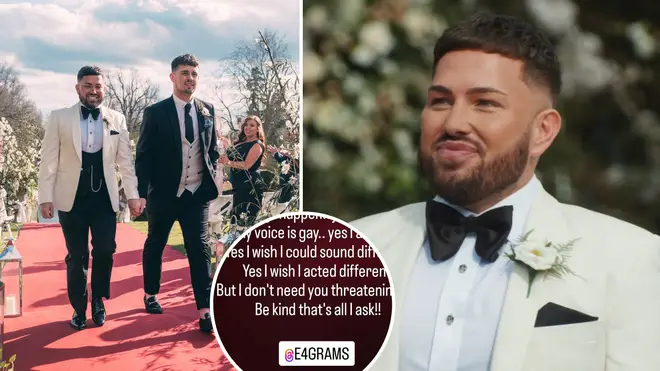 Married At First Sight groom Mark Kiley has spoken out after his wedding to Sean Malkin aired on TV this week.
Married At First Sight's Mark Kiley, 36, has shared regrets over his behaviour on his wedding day after receiving backlash from viewers.
This week, MAFS fans got to watch the final wedding of the series as Mark wed 31-year-old Sean Malkin in a beautiful ceremony.
During the episode, Mark was left panicked after realising he did not have the correct shirt for his wedding day, causing him to be late for the service.
For sometime, it seemed Mark was not going to turn up to the wedding without the shirt he wanted, however, was happy to walk down the aisle once it had arrived at the venue.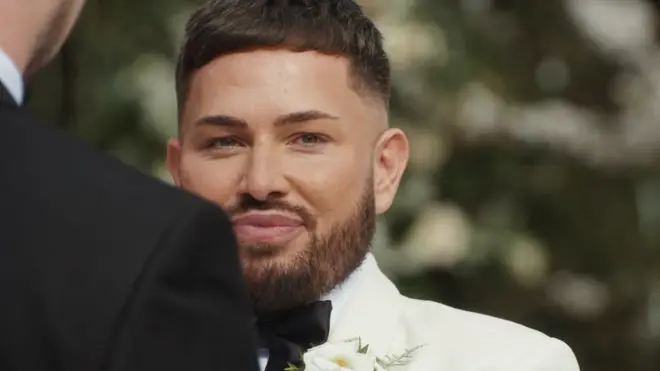 Mark also shared his disappointment with the cameras over the partner the experts had picked for him, explaining that he didn't feel an immediate spark between them.
Following the episode, the groom took to social media to defend himself after receiving negative comments online.
In a post shared on his Instagram story, he also appeared to share some regrets over his action on the wedding day.
The post read: "Huns. We are only human.. things happen...just be kind. Yes my voice is gay..yes I am "so gay"..Yes I wish I could sound different..Yes I wish I acted different..But I don't need you threatening me..Be kind that's all I ask!"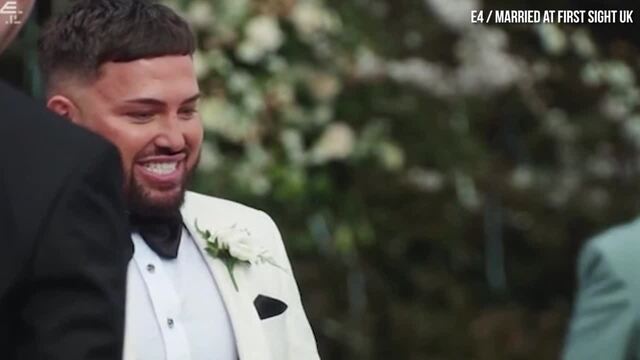 Married At First Sight UK groom Mark isn't happy with new husband Sean
The groom also shared a message he had received on social media from a viewer, which he posted with a love heart emoji.
The message tells Mark he "deserves love and happiness" before addicting that "folks forget how heavily the show is edited".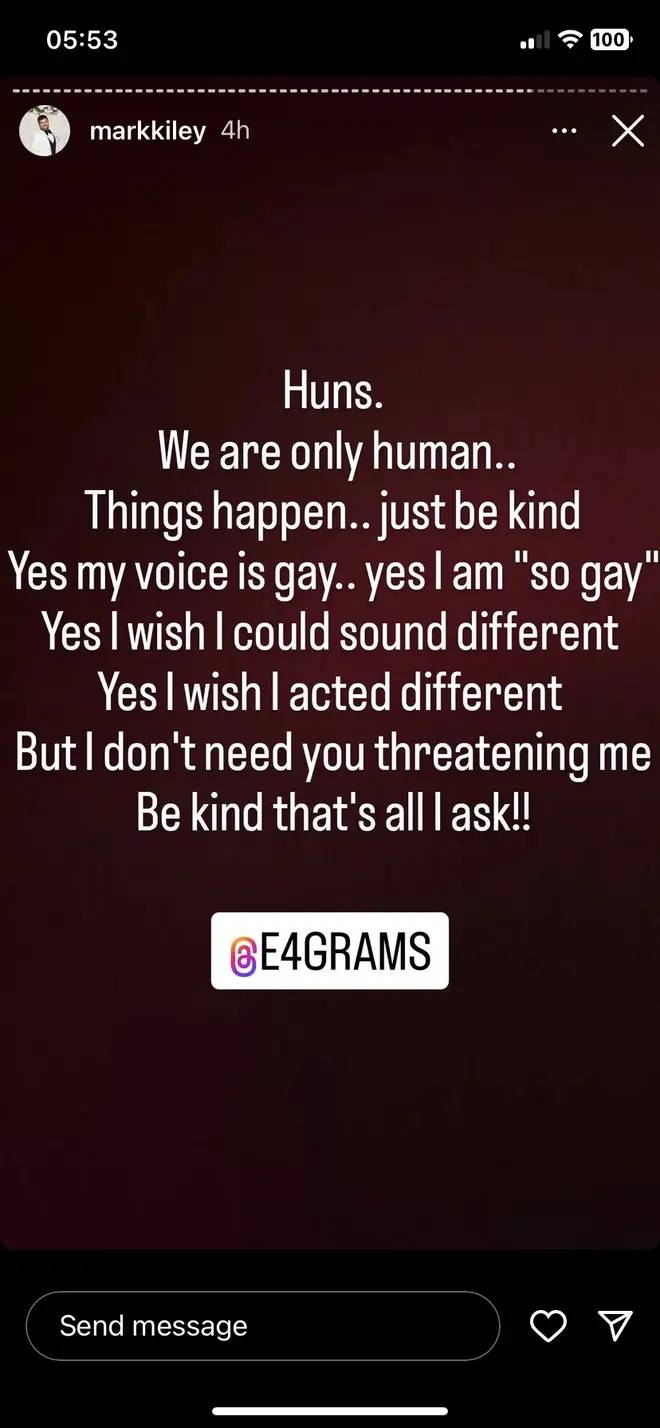 While Sean appeared happy with his match on their wedding day, Mark told the cameras: "I wanted that initial attraction, I wanted that spark straight away and it hasn't come."
Mark was also disappointed when he saw Sean was wearing a black suit to the wedding, saying: "A black suit is not the one, who has died? We've just started something new and you're wearing black!"
While the couple appeared to find common ground at the end of their wedding day, a preview from their honeymoon shows Mark storming out of the room following an argument with his new husband.
Read more: