Paul O'Grady funeral: Fans and dogs line the streets to bid farewell to TV legend
20 April 2023, 15:18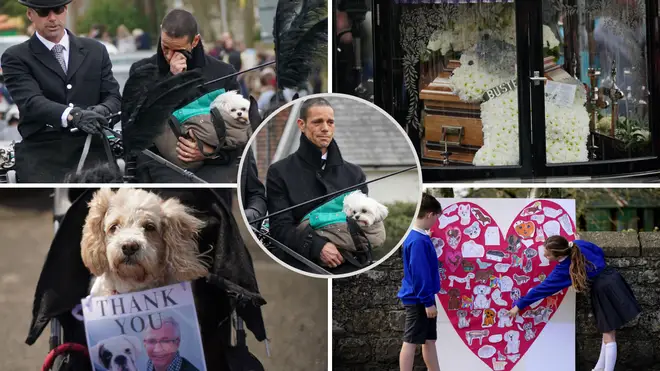 Paul O'Grady's funeral procession allowed people and animals to say goodbye and pay tribute to the late TV star who died last month.
Paul O'Grady's funeral procession saw hundreds of fans and dogs line to streets of Aldington in Kent as the TV star was laid to rest.
The star, who has recently become best known for his work with Battersea Dogs and Cats Home, passed away on 28th March aged 67-years-old at his home in Kent with his husband, Andre Portasio, by his side.
It was announced earlier this week that while the funeral of Paul will be a private event, people would be able to say their own goodbyes during a procession through the town he and his partner lived in.
Andre said in a statement that Paul "cared a lot about his local community" and that a funeral procession would pass through Aldington before heading into the church "as a way of marking Paul's affection for the area".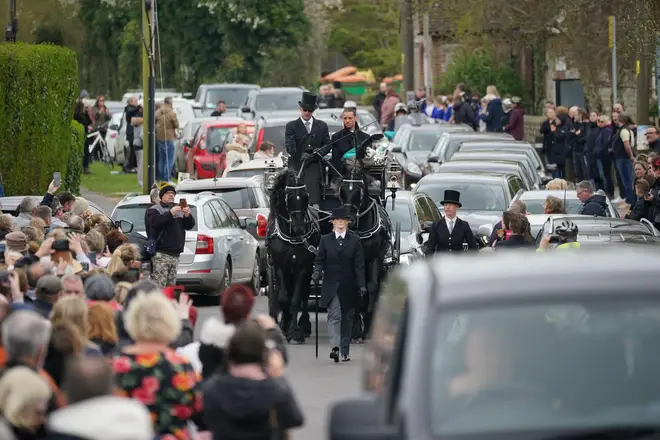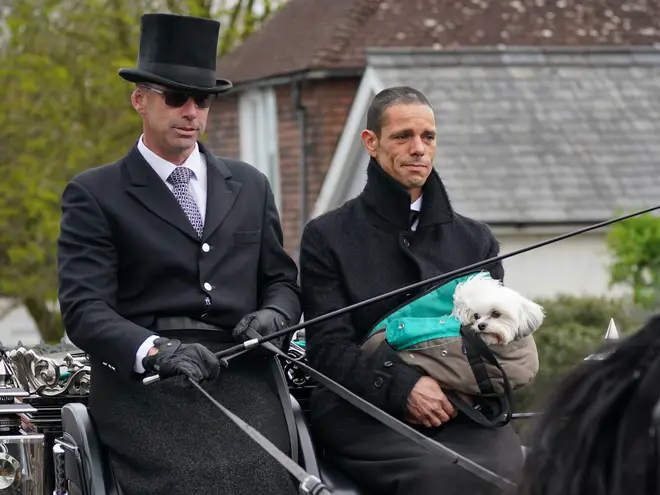 Hours before the procession, local people and fans started arriving to say goodbye to the TV star, with many bringing along their dogs and other pets.
A pub which the procession passed by put up a sign explaining that they were taking donations for Battersea Dogs & Cats Home in remembrance of the star.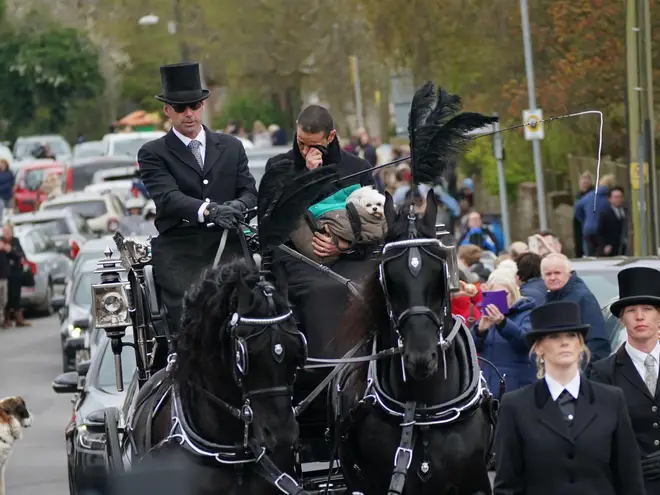 Meanwhile, teachers and students from Aldington Primary School put up a sign outside the school which read: 'Thank you Mr O'Grady', alongside heart-shaped posters where the children had glued drawn pictures of dogs.
One woman who attended the procession was pictured with her dog in a push chair, with the dog holding a sign which read: "Thank you."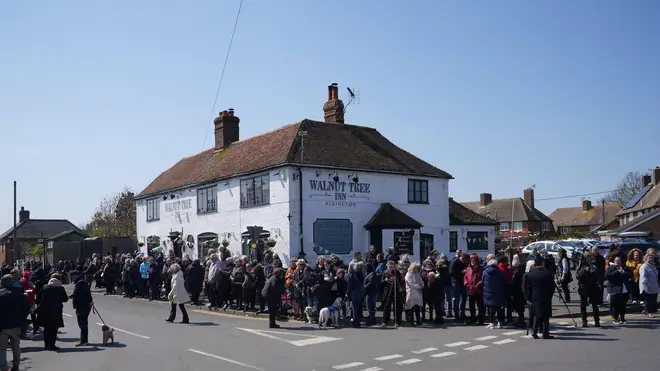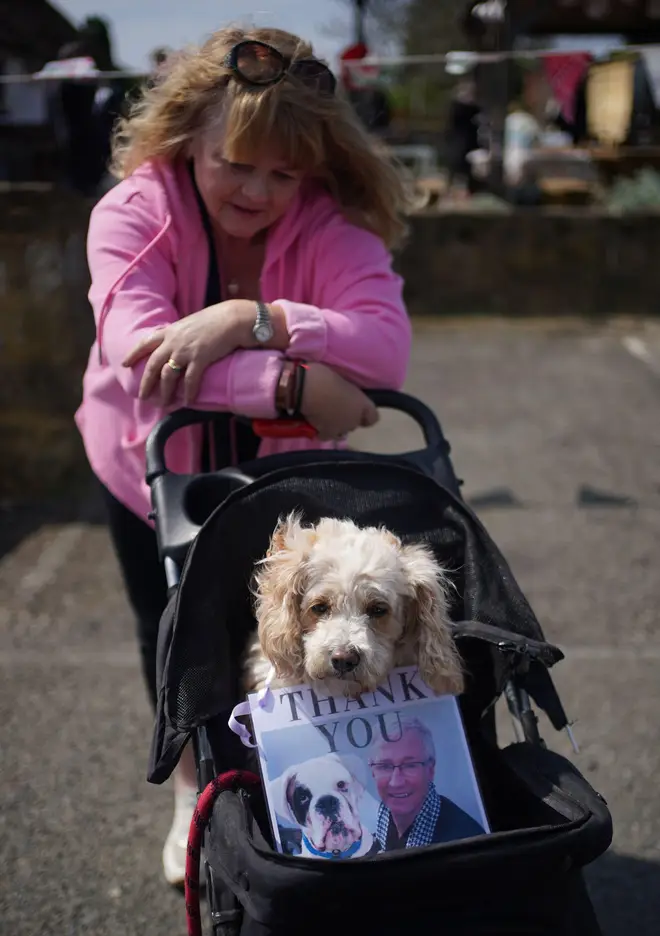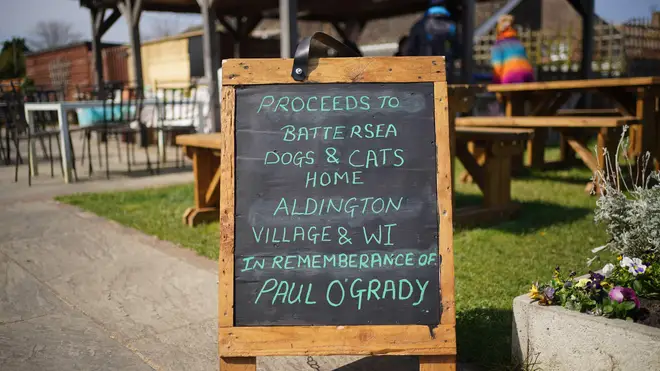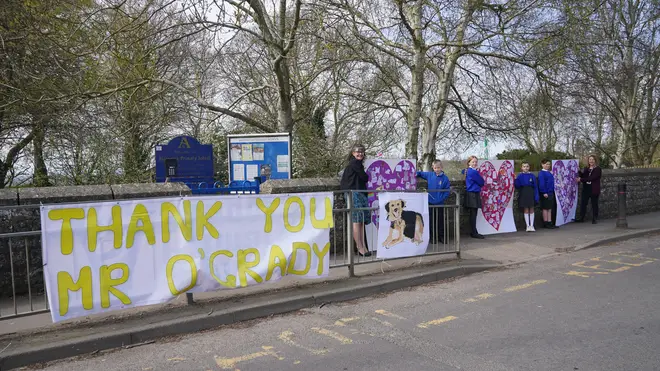 Some of Paul's celebrity friends were pictured arriving at the church for the funeral, including comedian Jo Brand and actress Cheryl Fergison.
Ronnie and Sally Wood were also pictured entering the church.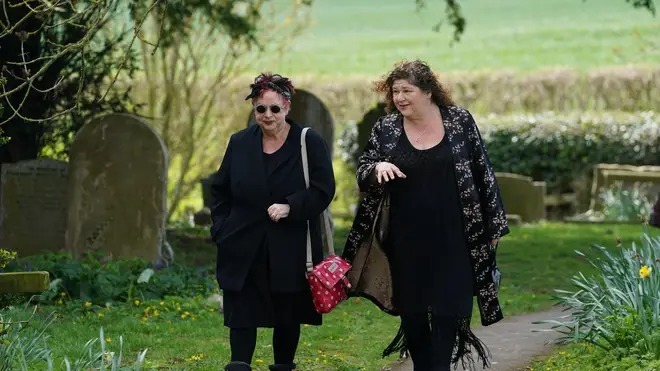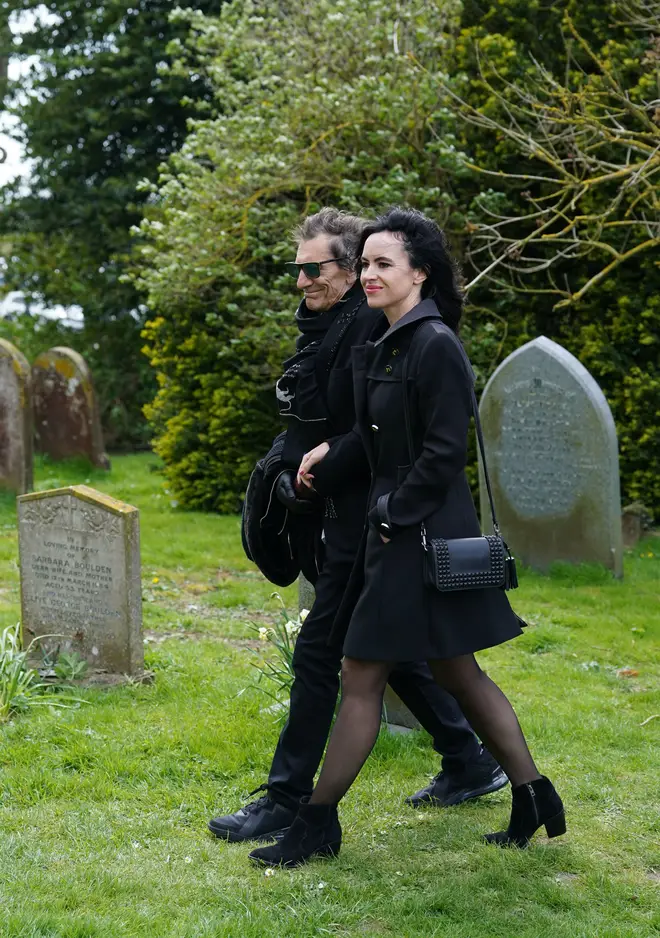 During the procession the funeral cortege travelled through the town in Kent, with Paul's husband Andre riding on the horse-drawn hearse. He looked emotional but also grateful as he smiled to the well-wishers lining the streets.
He also held in his arms Conchita, one of Paul's beloved dogs, as he travelled on the carriage.
The hearse carrying Paul's coffin had a flower arrangement in the shape of his late dog; shih tzu-bichon frisé cross Buster who passed away in 2009.
As the hearse passed some of the well-wishers, they threw flowers upon the coffin.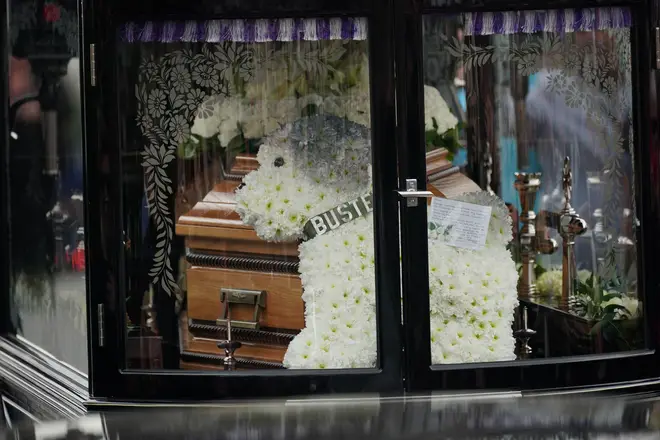 Read more: