The real reason Fern Britton didn't attend the BAFTA This Morning tribute has now been revealed
4 October 2018, 08:40 | Updated: 4 October 2018, 11:21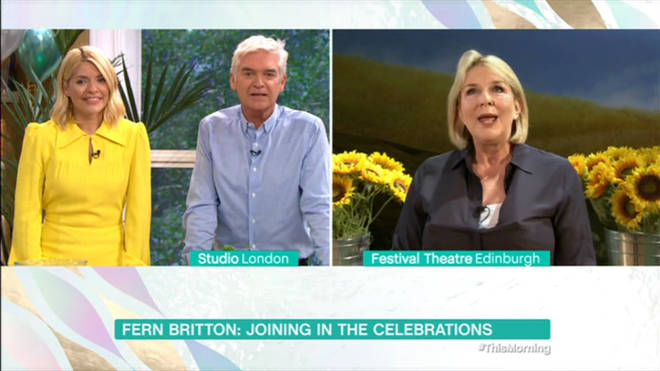 Phillip Schofield claimed Fern Britton refused the invite and must have "memory loss".
The real reason for Fern Britton's Bafta 'snub' has been revealed - and it seems it was all a mix-up.
The mum-of-four's management team revealed that they had declined the invitation on her behalf - and that she had no idea that she had been invited, or that they had declined.
The revelation comes after tensions threatened to boil over between former This Morning presenting duo Phillip Schofield and Fern yesterday after she claimed she was snubbed from a special event celebrating the show.
The former host claimed she "wasn't invited" to a special BAFTA tribute celebrating 30 years of the daytime programme - something Philip furiously denied.
Read more: The rumoured secret feud between Philip Schofield and Fern Britton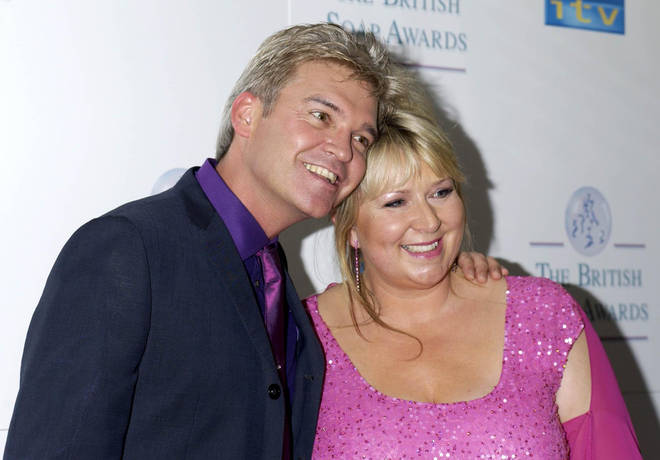 Mum-of-four Fern was beamed in to the studio to speak to Phil and Holly Willoughby, 37, after the show was awarded a special 30th anniversary Bafta.
Read more: Fans slam Holly Willoughby for wearing designer clothes and not outfits from Primark
However, she took her moment on air to claim that she had been snubbed from the celebrations - prompting some furious back peddling from Phil who claimed she HAD been invited.
The awkward conversation continued off air on Twitter when Philip, 53, accused Fern, 61, of "memory loss" as he believed she was invited but turned it down.
"Congrats on the BAFTA," she said. "That was absolutely wonderful and brilliant. I would have loved to have been there but I didn't get an invitation."
Phil interjected that she was busy acting in the new touring version of Calendar Girls, to which Fern replied: "I wasn't on Monday night, I would have come but I wasn't invited."
Read more: Inside Philip Schofield's beautiful Oxfordshire home
However things seemed to be cleared up now after Fern's agent admitted her non attendance to the BAFTA tribute was an error on their part; they turned down the invite on her behalf.
They admitted the blunder on Twitter and said: "An invitation to @Fern_Britton from #BAFTA did arrive, but as she was touring with Calendar Girls we assumed she wouldn't be able to attend, and we declined.
"Fern had no idea that she had been invited. Luckily, she has forgiven us."
Soon after that it seemed all was quickly forgotten as Phillip retweeted Fern's Tweet that explained the mishap.