Married At First Sight fans stunned as Brad admits he's 'in love' with Shona
27 September 2023, 11:28 | Updated: 3 October 2023, 13:36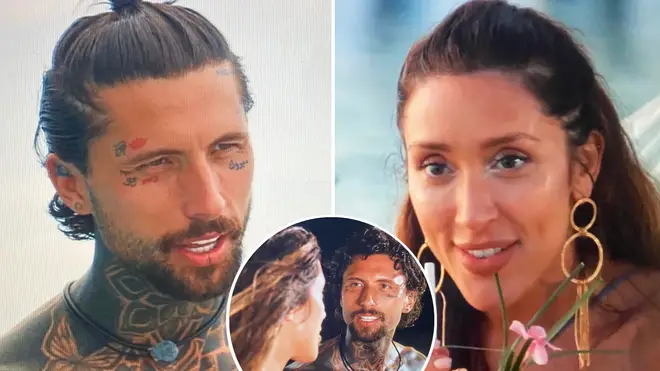 Model Brad revealed "deep" feelings for his new bride Shona ahead of the first dinner party.
Married At First Sight viewers were left gobsmacked after groom Brad confessed he was already "in love" with his new bride Shona.
The Grimsby-born model, 27, admitted he had "deep" feelings and was "falling in love" with the performing arts teacher, 31, following the couple's fairytale honeymoon to the Maldives.
Fans of the E4 reality show were completely stunned by his revelation and couldn't get to grips with the speed of their relationship.
Many took to social media to share their surprise after the show aired on Tuesday night.
One MAFS viewer exclaimed: "Love in 4 days?"
A second added: "In love already? No. No no."
"I really liked Brad and Shona at first but I'm starting to think they're a little bit much 😵‍💫😵‍💫😵‍💫 #MAFSUK," wrote a third.
While a fourth chimed in: "Brad and Shona are like 16 yr old kids - Bet Shona is busy practicing her new wifey signature on every spare bit of paper she can lay her hands on - Mrs Brad. ##MAFSUK."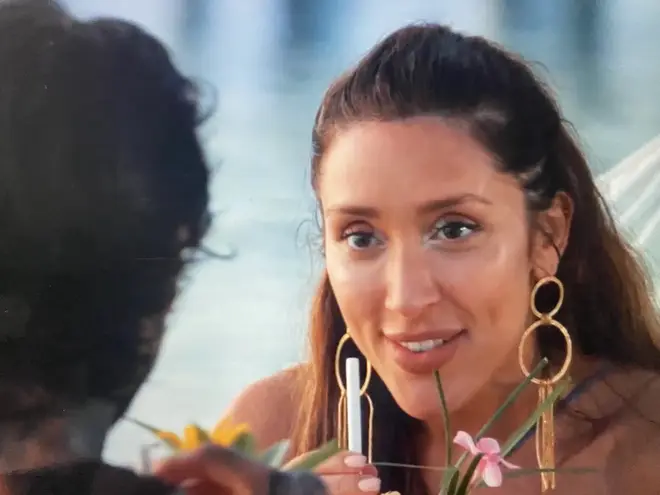 Instant sparks flew between the couple during their marriage ceremony, shown on Monday night's episode, with both contestants explaining they were each other's "perfect match".
Although the chemistry was plain to see, some E4 fans were already sharing their worries for the duo online.
Many claimed they had spotted a "red flag" after observing Shona and Brad's behaviour during their romantic wedding reception.
A handful of Twitter users also shared their concern for Shona and claimed that Brad was "lovebombing" the spiritual teacher with his "intense" behaviour.
"This Shona & Brad dynamic is seriously concerning - it's as though Shona is in a Cult of One & Brad has allowed her to elevate him above herself #MAFSUK," said one fan.
"Agree! There's something really intense about him that worries me he would gas light her a lot (familiar from a previous experience)," wrote another.
"It's almost like she worships him already, she's a bit away with the fairies and it's worrying," added a third.
"I don't believe Brad anymore, I think Shona is going to have her heart broken. #MAFSUK," stated a fourth.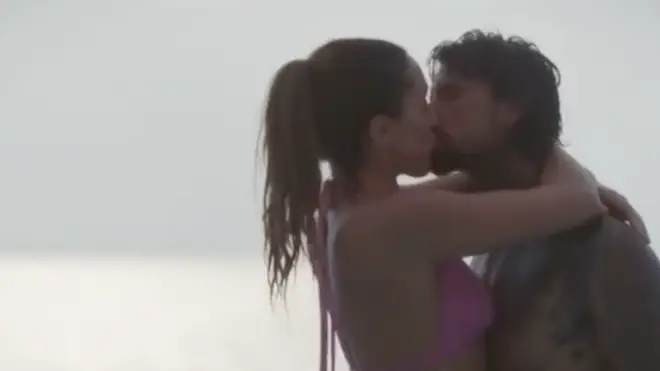 But there are still reams of tweets backing the loved-up newlyweds, whose shared love for spirituality, dogs and children initiated their pairing.
"I like Brad & Shona... I hope it all works out for them both ❤️❤️ #MAFSUK," said one Twitter user.
"Shona and Brad are so cute together #MAFSUK," squealed a second.
And for now, it looks as though Shona is sold.
"In my head, I am aware, 'Okay, you have fallen in love with people really fast before, Shona' – but then I am feeling these things for this person, so then I want to go with this feeling," admitted Shona.
"It's so magical and beautiful. I want to go with the flow. I'm so hopeful he feels the same."
Read more: