Who is on The Masked Dancer UK? All the costumes, clues and theories so far
1 June 2021, 15:11
Which celebrities are on The Masked Dancer? Here's everything we know about who could be hidden in each costume...
The Masked Dancer is almost here, and it looks just as bonkers as we knew it would be.
The ITV show is a spin-off to The Masked Singer, and sees mystery celebrities perform a dance - rather than song - to a live audience and panel.
Read more: When is The Masked Dancer UK air date?
Jonathan Ross, Davina McCall, and Mo Gilligan will all return to the panel, with Oti Mabuse joining the line-up for the new series.
Speaking about the new show, Katie Rawcliffe, ITV's Head of Entertainment Commissioning said: "The Masked Singer is a huge hit for ITV and our viewers can't get enough of this colourful guessing game. The Masked Dancer will build on that success and create a new format that will be just as much fun and entertaining for our viewers."
And the cohort of new costumes hasn't disappointed - the 12 contestants will be dressed as the likes of Viper, Beetroot, and even Carwash.
We don't yet know who any of the mystery celebs are, but here are all the costumes and descriptions we have so far...
Viper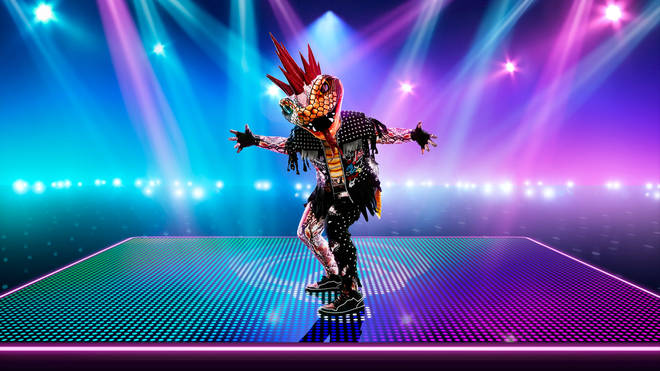 Viper was unmasked in episode one - find out who was behind the mask...
Zip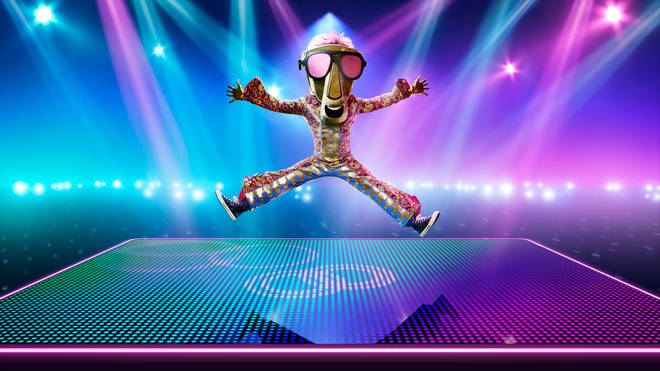 In Zip's first clue package, he said: "Who's Zip? It's me, silly, the life and soul of the party, and I love disco.
"Hey, DJ, play another song. I'm in the zone, shimmy to the left twist to the right, you can count on me to give this competition everything I've got.
"I'm here to paint the town red yellow green and blue."
"I may be letting myself go on the dance floor, but who's behind the mask? I'm keeping that zipped."
Viewers came up with a number of theories about Zip's identity on Twitter, including Bruno Mars, Nicky Byrne, and Howard Donald.
Llama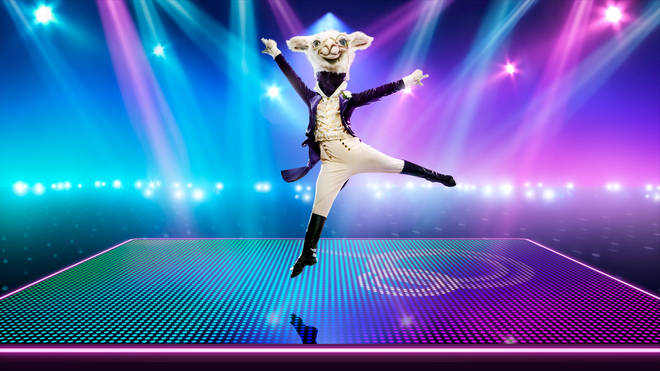 In Llama's first clue package, they said: "Hello, I'm Llama, the director of my own costume drama.
"Cut, take a break everyone.
"Listen, I'm a country girl at heart. I love reading in the open air and eating my greens.
"But i've not always been this way, one has a reputation, one swears.
"Going out here into the country, I've become more dutiful.
"I soon became the Llama of the manor, I got into cooking and walks with stunning walks."
Some people on Twitter are guessing that Llama could be Liz Hurley, with others suggesting Miranda Hart and Geri Halliwell.
Knickerbocker Glory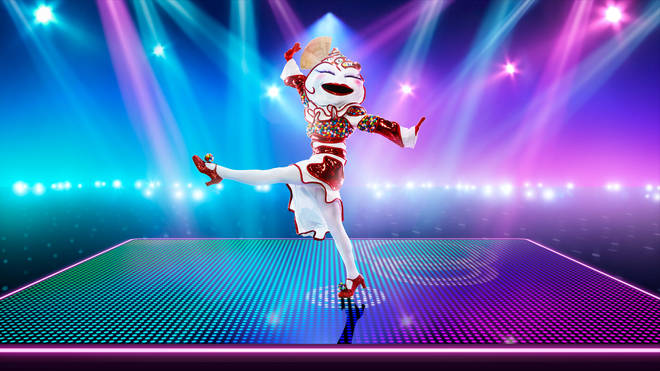 In their first clue package, Knickerbocker Glory said: "Hello, I'm Knickerbocker Glory, and I'm so excited I could scream.
"But pay attention to the small details if you want to big scoop.
"Just like a Knickerbocker Glory, I'm full of layers - from my tippy toes right up to the cherry on top.
Knickerbocker Glory also said they were "full of sugar, but spicy".
"I want to squeeze some extra zest into the competition."
Some have speculated that they could be Baga Chipz, with others suggesting Prue Leith and Alicia Dixon.
Flamingo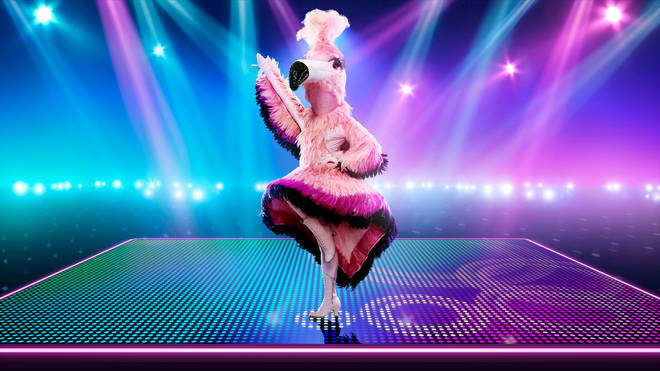 Flamingo was unmasked in episode two - find out who was behind the mask...
Rubber Chicken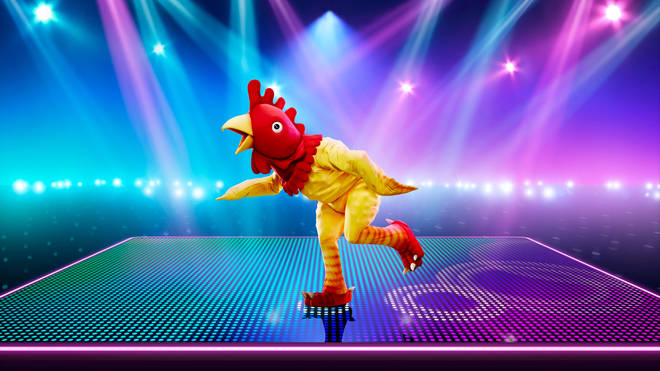 In their first VT, Rubber Chicken said: "This chicken can't be cooped up for long.
"I'm just too soft and squidgy for my own good. It's never too late to learn special skills, make me more commanding.
"I may look slapstick, but that's not the heart of me."
Beetroot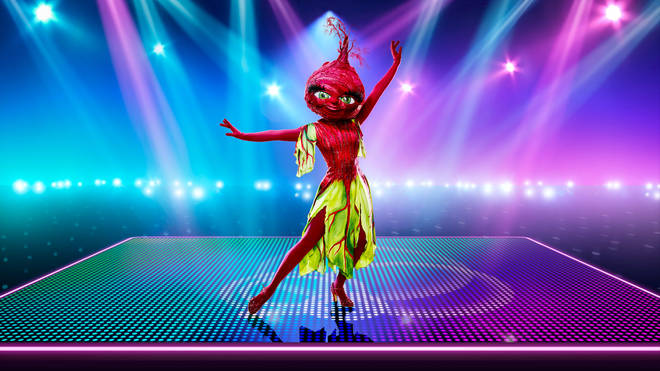 Beetroot was unmasked in episode three - find out who was behind the mask...
Who is Frog?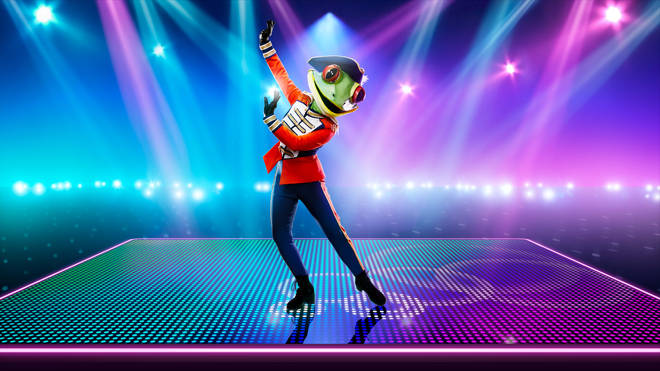 In their first clue package, Frog said: "I am Frog, a great explorer.
"I may be tail-less, but I've got tales to tell.
"This Frog dreamt big, I was making entertainment while i was still at school, so I began jumping from one lily pad to another, making a splash, trying new things. Then one day my big sticky tongue caught a bug."
Who is Scarecrow?
In their first clue package, Scarecrow said: "look who it is, it's me! Scarecrow!
"Hey, I hope I didn't frighten you.
"Who am i kidding? I haven't scared anyone in years. That's the trouble with old charity clothes.
"I'm wearing the latest up-cycled season, but the pesky clothes, they just don't scare anyone.
"But i take great pride in my work.
"The best bit, I get to choose my pose very morning. I'm so excited, tonight is my night off.
"Break a wooden leg!"
Who is Squirrel?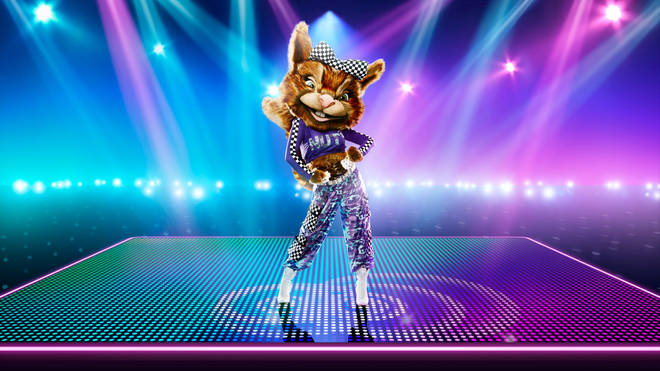 In Squirrel's first clue package, they said: "time to go nuts over this urban squirrel, i've got street cred and curb appeal.
"I cant wait to be a right furry nuisance in this competition.
"Us squirrels get ahead of the game by impersonating other animals around us, it's like magic.
"This squirrel has been lucky enough to be cutting it with TV royalty from an early age, and as you can tell from my fur coat - it's rubbed off.
"I sure had firm grounding, this branch didn't fall far from the tree.
"Time for this lady to style it out on the dance floor."
A number of people on Twitter are convinced that Squirrel is Eastenders star Maisie Smith, with others suggesting Emily Atack.
Who is Beagle?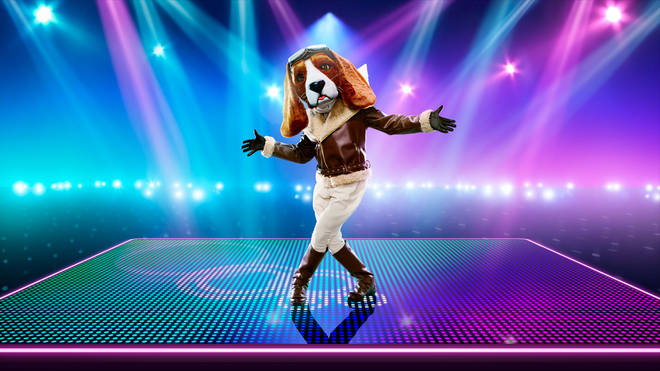 Beagle said in their first VT that things kicked off when he got his 'first pair of boots', and alluded to the fact he had flown planes.
Many people on Twitter speculated that it could be actor and presenter Alexander Armstrong.
Who is Carwash?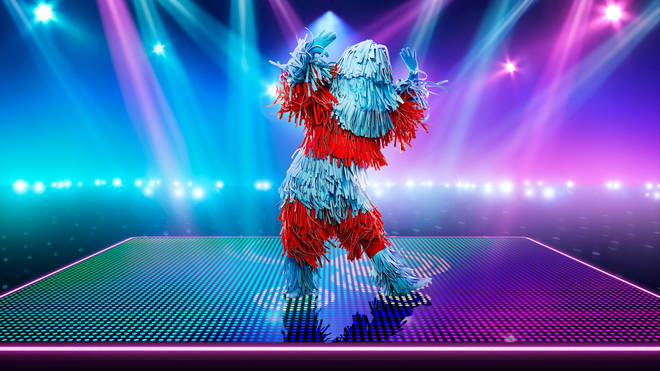 In their first clue package, Carwash said: "Hey, you mucky lot, meet Carwash. I'm ready to soak up the excitement of this dancing competition, and I'm gonna let it shine.
"All this fun has got me in a right spin, I'm ready to pop bubbles, but I'm not going to be giving too much away.
"Like a carwash, I love to perform.
"I feel more like home in front of a huge crowd, soaking up the atmosphere."
Due to the 'let it shine' hint, many people have speculated Carwash could be Howard Donald or Jason Orange.