Joe Swash hits back after being dad-shamed on flight with Stacey Solomon and their children
4 September 2023, 11:52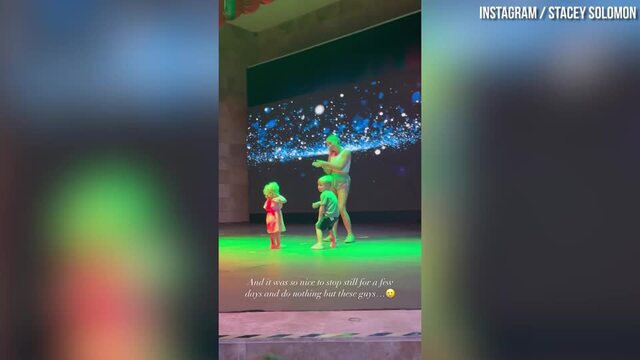 Stacey Solomon dances with Rex and Rose on holiday
Joe Swash has spoken out about travelling with his young children and wife Stacey Solomon.
Joe Swash, 41, has hit back at passengers who who criticise him and his wife Stacey Solomon, 33, when they fly with their young children.
The ex-EastEnders actor spoke to The Sun about his frustrations with other people on the aircraft.
Joe said: "There are times when we get on a plane - all five of us - and people give us dirty looks because of the kids."
He continued: "You know, I'm like on the plane with five kids, and it happens quite a lot that people look angry about it."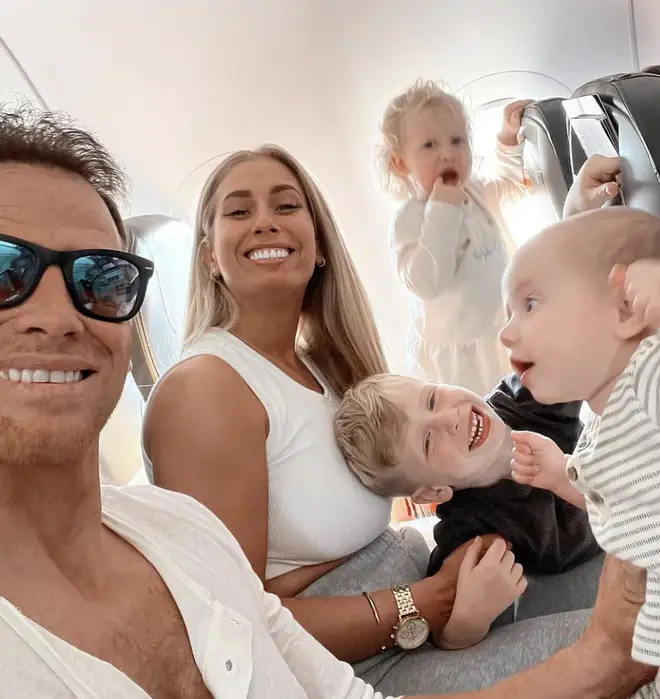 The actor added: "I'm always like 'Come on, mate, I'm the one with the five kids and I don't want these kids to be crying either'. Anyone who has kids has been in that situation though."
Joe's comments come after he, Stacey and their children returned from a family holiday to Turkey.
The Loose Women panellist kept fans up-to-date on their trip, posting lots of sweet holiday snaps to her Instagram.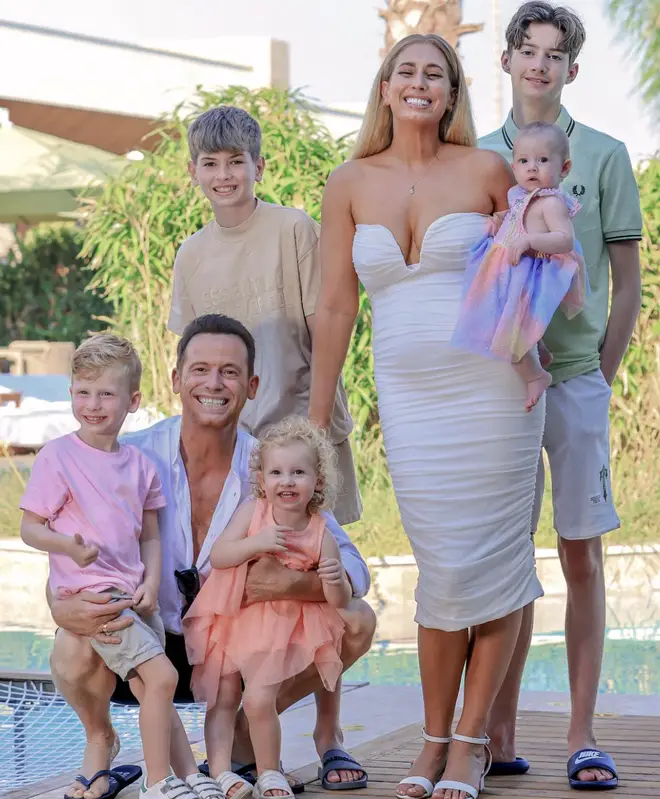 Stacey also posted an emotional tribute to her eldest son Zach, 15, thanking him for being like a 'third parent' while on holiday.
The presenter wrote: "🤍 Biggest Brother Love 🤍 Just had to share this because it really makes me so proud. Me and Joe were watching through these videos on the way home & saying how much harder holidays would be without Zach! 😭
"He's like a third parent who's much more fun than us, nothing is ever too much, and we have a lot to contend with but he takes it all in his stride 🥹"
Watch Stacey's sweet tribute to her son here:
Stacey is mum to Zachary, 15, Leighton, 11, and shares four-year-old Rex, two-year-old Rose and Belle, seven months, with husband Joe.
Joe is also father to 16-year-old Harry from a previous relationship.
Stacey and Joe first met back in 2010 after Stacey was crowned Queen of the Jungle in I'm A Celebrity. The two were married at their family home, Pickle Cottage, in 2022.
Read more: