When is Casa Amor on Love Island season 8?
24 June 2022, 13:46 | Updated: 1 July 2022, 09:55
When is Casa Amor starting this year? A dramatic trailer reveals all...
Love Island fans rejoice, because the show everyone is talking about is back on our screens.
This year there are a few twists, including a brand new villa and plenty of power handed over to the viewers.
But just as we're getting to know the couples a little bit better, the Love Island bosses have decided to mix things up with a trip to Casa Amor. Here's what we know so far…
What is Casa Amor?
In Spanish, Casa Amor means Love House, but it should probably be called drama house instead.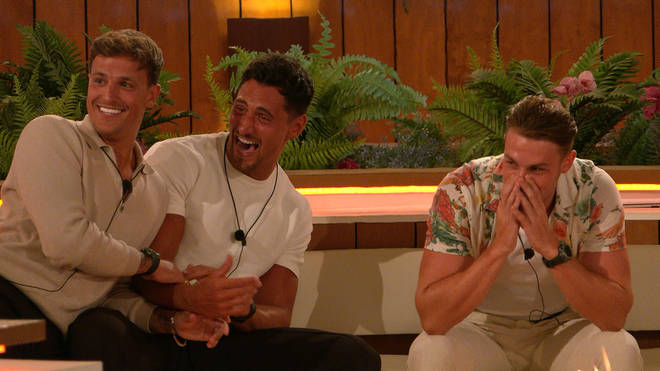 It usually sees the contestants split into boys and girls, with one group sent to a new villa.
They are then mixed with a new batch of singles looking to stir up trouble between the existing couples.
The same also occurs in the original villa for the other islanders.
When does Casa Amor start 2022?
Love Island bosses have finally confirmed that Casa Amor is back, with the drama set to kick off on Sunday, July 3.
The ITV2 show shared a first look at the infamous second villa and it looks more dramatic than ever.
Fans are so excited about the twist, as one wrote: "CASA AMOR LETS GOOOOOO #LoveIsland."
A second added: "THE PARTY IS STARTING SOON CAN'T WAIT FOR CASA AMOR #loveisland."
An insider at ITV told The Sun: "Just when the Islanders start to get comfortable in their couples, they are going to get a real shock as they are torn apart.
"This year's Casa Amor promises to be the most explosive yet thanks to some seriously fiery characters, who have already shown their heads can be turned.
"Everything is in place, but the date could change at the last minute if bosses decide they can ramp up the drama at an earlier or later moment."
A Love Island spokesperson said: "This is purely speculation."
How long is Casa Amor on for?
Casa Amor usually lasts over the course of three to four days, where the contestants get to know the new singles.
They then have to make a choice whether to stick with their partner or couple up with someone new when they return to the villa.
Casa Amor was previously responsible for some of the biggest moments, including the temporary break up of last year's winners Millie Court and Liam Reardon.