Love Island first look: Who will be dumped from the villa tonight?
5 August 2021, 14:29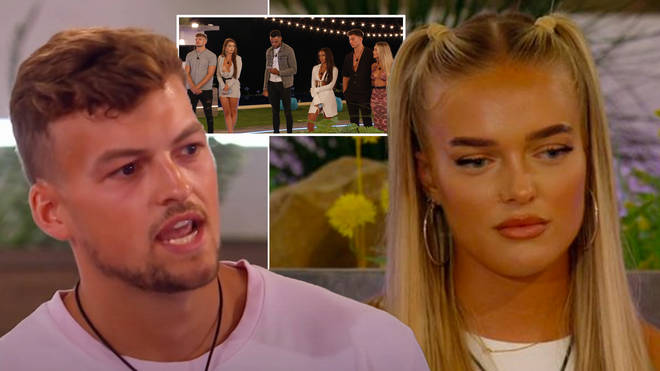 Love Island dumping tonight: Who will leave the villa? Hugo, Amy, Tyler, Clarisse, Sam and Mary are all at risk.
There is so much drama on Love Island at the moment, with the Islanders still reeling from Casa Amor.
But with the villa getting a little bit too full, four people will be brutally dumped very soon.
Viewers have been voting for their least favourite couple, and tonight they will learn who is set to be sent home.
So, who is at risk from being dumped from Love Island? Here's what we know…
Who will be dumped from the Love Island villa tonight?
There are currently three couples who are at risk from being dumped from the Island.
At the end of last night's episode, Hugo Hammond and Amy Day, Tyler Cruickshank and Clarisse Juliette and Sam Jackson and Mary Bedford were revealed as the least popular.
It is now down to the boys to choose one girl to stay, while the girls must choose one boy.
The four people not picked will be dumped from the villa tonight.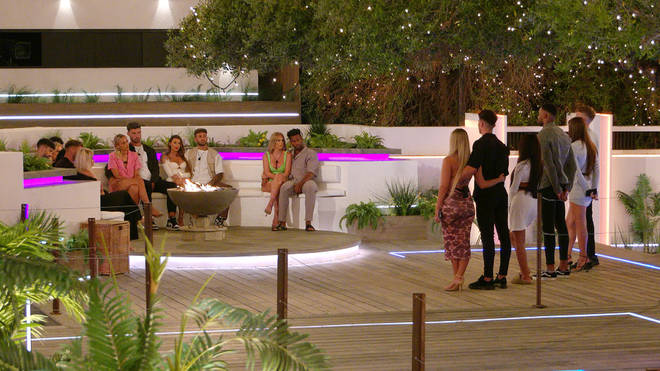 We don't know who is going just yet, but speaking about the boys' decision Teddy Soares admits: "It was a really hard decision because you're all amazing girls."
Speaking for the girls, Faye Winter says: "We can honestly say the villa wouldn't be the same without him." Vviewers at home have already predicted who they think is leaving.
One person wrote on Twitter: "They need to send Mary & Sam or Hugo & Amy home #loveIsland."
A second said: "Now Sam's going to be dumped when we all vote Mary out #LoveIsland."
Someone else said: "Sorry but Hugo and Amy are the most at risk of being dumped tomorrow night."
Elsewhere in last night's episode, Chloe Burrows and Toby Aromolaran well and truly rekindled their relationship.
And it looks as though Toby is even thinking about popping the question, as he tells Jake Cornish: "This is a relationship crash course, learning everything you'd learn in five years in literally weeks."
As he considers making it official or not he adds: "Having that label is massive. It's scary."
Jake replies: "All I'm going to say to you is having a girlfriend is brilliant. Everything at your own pace. We're in here to find love."
And while Kaz Kamwi chose to couple up with Matthew MacNabb, Tyler declared his feelings for Kaz and ended things with Clarisse.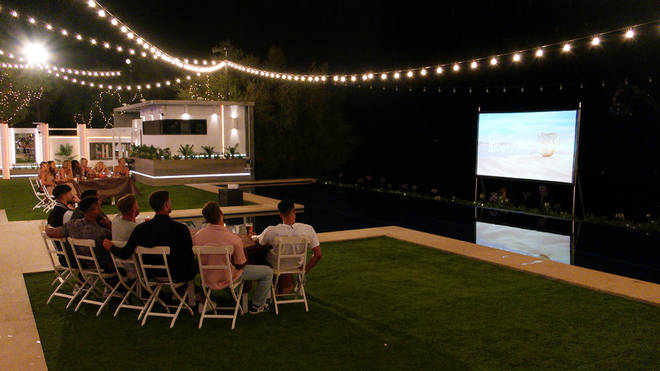 Liam Reardon and Millie Court are also back on track, after Millie discovered her partner had been unfaithful to her in Casa Amor with Lillie Haynes.
Millie tells Liam: "I've also made the decision that you can sleep in my bed tonight. But there's boundaries! There's boundaries, OK.
"I've got my side, you've got your side. Definitely going to be no cuddles or kisses. It's just that one step closer to getting to the right place. But you need to respect my decision."
But will their romance be on the rocks again when the Islanders are shown clips of themselves during their time in the Villa as part of a challenge?
Love Island continues every night other than Saturdays at 9.00pm on ITV2 and ITVHub.