Married at First Sight Australia 2023: Where are Jesse Burford and Claire Nomarhas now?
9 May 2023, 09:55 | Updated: 12 May 2023, 11:55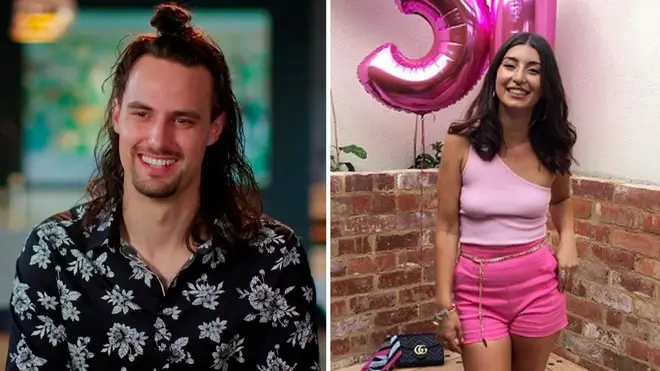 Are Jesse and Claire from MAFS Australia still together? Here's what we know about the couple...
Married at First Sight Australia couple Jesse and Claire didn't exactly get off to a good start and were rocked by a cheating scandal pretty early on.
In an explosive episode, Claire revealed she had kissed Adam Seed on a night out before coming clean to her 'husband' Jesse Burford.
This comes after Jesse previously questioned Claire about flirting with Adam during the night, with Claire denying anything had happened at the time.
But what happened with Jesse and Claire and are they still together? Here's what we know…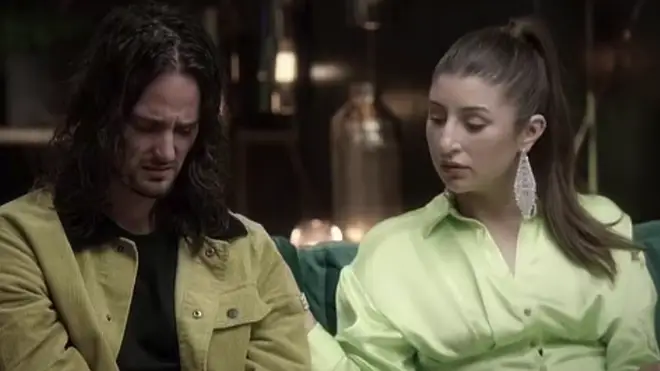 Are Jesse and Claire from MAFS still together now?
Jesse and Claire are not still together and they arrived at the reunion separately, which was filmed in December.
This comes after the details of the 'cheating' emerged, with Claire insisting her kiss with Adam lasted 'three seconds max'.
During the night in question, Claire and Jesse had a fight when Jesse accusing his wife of being on the phone with Adam.
"Just to be clear, I definitely was not on the phone at any point to Adam," Claire has since said.
Jesse then told Claire she was too loud and tried to shush her and went on to say he found her comments annoying mocked her during an argument.
This resulted in Claire storming out of the dinner and then packing her bags before leaving the honeymoon early.
Claire cried to the camera: "That really hurt my feelings, I think that he is not a nice person to do that. I don't want to stay in this room with him and I want to go home".
The pair were also rumoured to have got back together after the reunion, but this has since been slammed.
Writing on Facebook, Jesse explained: "Allow me to clarify. Almost everything I say about Claire that night has been craftily edited to appear that there's still a chance for us."
He added: "I actually spent the entire drive to the reunion talking about how I wasn't too keen on seeing Claire or Adam and how I wanted to mostly be by myself that night.
"What you saw was Claire and I simply being polite, friendly and kind to each other. No need for a fight."
Where is MAFS' Jesse now?
Jesse has spoken out about his relationship with Claire during a radio interview, as he said: "I think if we had met organically, we probably would have gotten off to a better start.
"I just imagine us being out in a pub in a high-energy environment and just met each other at that level rather than the pressure of a [televised] wedding scenario."
He later said: "It's pretty disappointing, man. Because he did say at the bucks party, 'What a great group of boys. Let's all do the right thing by each other. Let's all have each other's backs.'"
He added: "I remember hearing that and thinking, 'I wonder if he's the guy that's going to snake someone.' And frickin' weeks later, he snakes me! I was like, 'Wow.'"
Where is Claire from MAFS now?
Claire tried to win her husband back over after the scandal and played him at squash, as well as taking him to a music shop.
When asked in a recent interview if she thought about kissing Adam again, she said: "No I've thought about punching Adam.
"Nothing really more comes to this in terms of Adam and I. I think I really do my best to just focus on Jesse moving forward and our relationship and mending that."