Who is Scarecrow on The Masked Dancer? Celebrity identity revealed
5 June 2021, 20:09 | Updated: 5 June 2021, 20:17
Who is Scarecrow? Here are all the theories and clues we have so far about The Masked Dancer contestant...
Scarecrow came fourth in the Masked Dancer - and was revealed as EastEnders star Tamzin Outhwaite.
Guest judge was flabbergasted to see her 'cousin-in-law' grinning widely as she lifted the huge sack character's head from her shoulders.
Tamzin, 50, said that she had based her character on a teenage boy to try and keep the judges off her case.
She said: "I was basing Scarecrow on a teenage boy to trick them into thinking I'm a boy or young.
"I watched the scarecrow in The Wizard of Oz to find a character."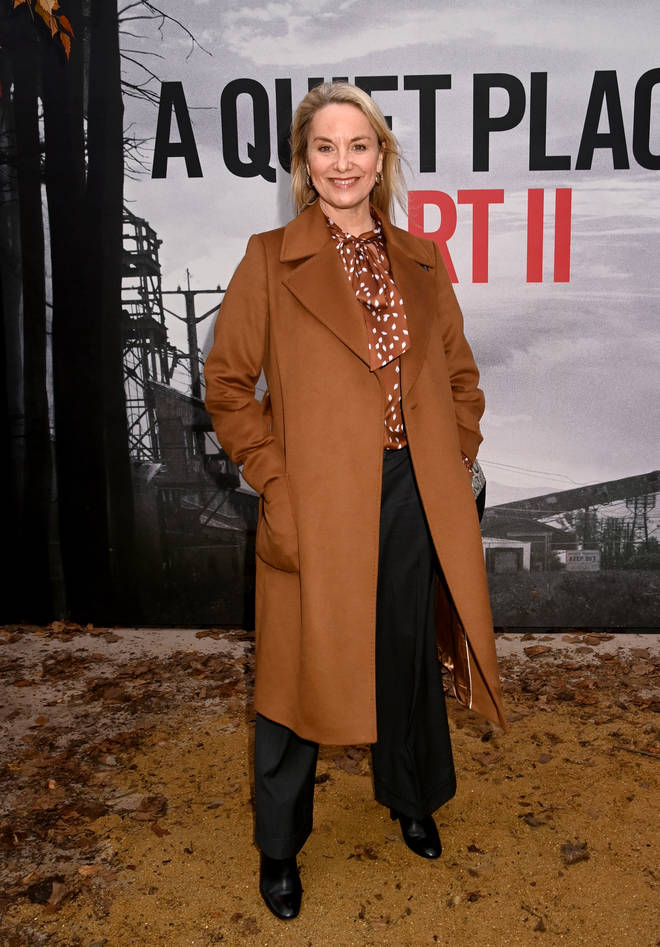 The Masked Dancer is in full swing, and we're absolutely loving donning our detective hats and playing the best guessing game on TV.
The ITV show is a spin-off to The Masked Singer, meaning it sees a bunch of mystery celebs don elaborate costumes and perform for a live studio audience and panel.
As suggested by the name, though, The Masked Dancer will see them do a dance rather than a song.
One of the characters taking part is Scarecrow. Here's what we know about who it could be...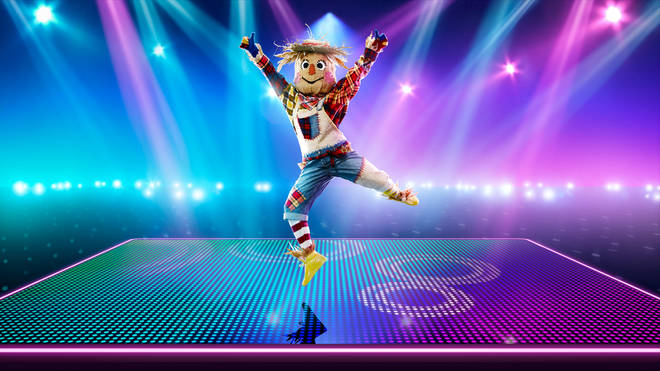 Who is Scarecrow?
The latest odds (from Betfair) on their celebrity identity are as follows:
Nicola Adams 5/4
Jessica Ennis-Hill 3/1
Joe Sugg 5/1
H From Steps 9/1
Stacey Solomon 16/1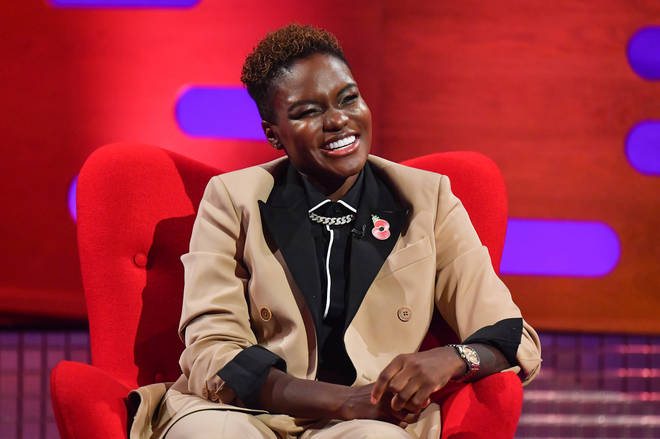 In their first clue package, Scarecrow said: "look who it is, it's me! Scarecrow!
"Hey, I hope I didn't frighten you.
"Who am i kidding? I haven't scared anyone in years. That's the trouble with old charity clothes.
"I'm wearing the latest up-cycled season, but the pesky clothes, they just don't scare anyone.
"But i take great pride in my work.
"The best bit, I get to choose my pose very morning. I'm so excited, tonight is my night off.
"Break a wooden leg!"
Before their second performance, Scarecrow said: "I don't stop jumping hurdles. I've won awards for being outstanding in my field.
"Breaking news - us Scarecrows do have brains. I love to read and write, you know. I worked at The Times in my heyday."
Scarecrow has also said: "I haven't always been a country girl, I love heading back to the city - don't stop me now!"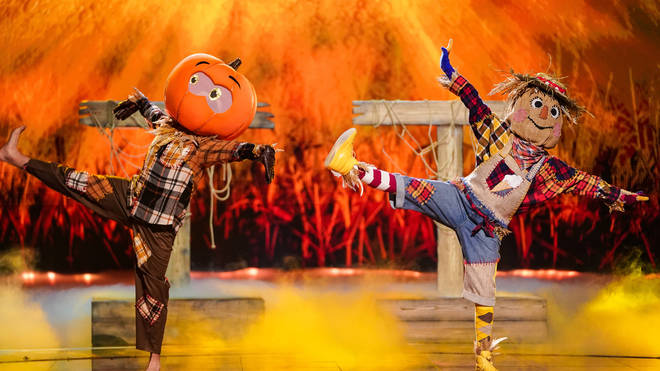 Before their semi-final performance, Scarecrow said they are a 'born decoy', and said their Scarecrow life has been "exciting in so many ways it sounds like a 'big dream'".
Who else was on The Masked Dancer line-up?
The full list of contestants (both past and present) are as follows:
Who are The Masked Dancer judges?
Oti Mabuse, Davina McCall, Jonathan Ross and Mo Gilligan are on the panel for the series.
Speaking about his excitement for the show, Jonathan Ross said: "What people don't know is that secretly I am an expert in dance and can spot a ball change from a box step no problem. The title of best detective on the panel is most certainly coming my way!" 
Mo Gilligan added: "I love The Masked Singer. It's a crazy bit of joy, which we all need right now - so when ITV asked if I wanted to join The Masked Dancer I, of course, said a huge yes! I'm really looking forward to getting back with the team for another brilliant series."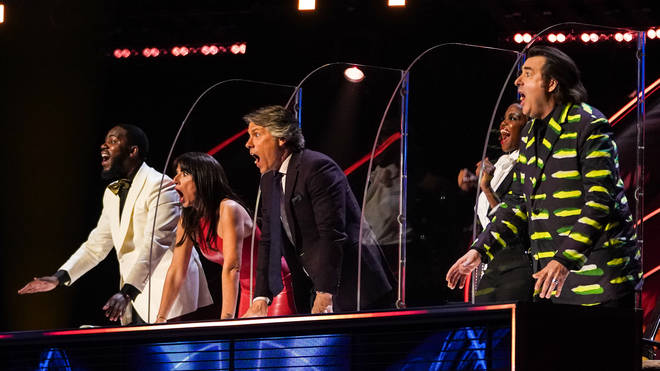 Who is hosting The Masked Dancer?
The Masked Singer's Joel Dommett has returned to present the show.
Speaking about his excitement for the series, Joel said: "Well, this is set to be an amazing fun twist…will someone do the twist?! The Masked Dancer is that little bit of silly fun our lives need right now and I'm so excited to be hosting it. I'm looking forward to some incredible costumes, epic performances and accidentally saying Masked Singer at least five times."