Who is Knickerbocker Glory on The Masked Dancer? Celebrity identity clues and theories revealed
4 June 2021, 21:26
Who is Knickerbocker Glory? Find out all the clues and theories so far about The Masked Dancer contestant.
The Masked Dancer is now officially coming to an end, with the final of the show taking place on Saturday.
Read more: First look at The Masked Dancer characters - including Beagle, Squirrel and Carwash
So far in the series, we've seen Viper be revealed as Diversity's Jordan Banjo, Louise Redknapp as Flamingo, Dita Von Teese as Beetroot last night, Rubber Chicken as Eddie the Eagle, Beagle as Christoper Dean, and Llama as Zoe Ball.
One of the remaining characters is Knickerbocker Glory - here's what we know about who could be behind the mask...
**Update: Knickerbocker Glory has been unmasked - find out who it was below...**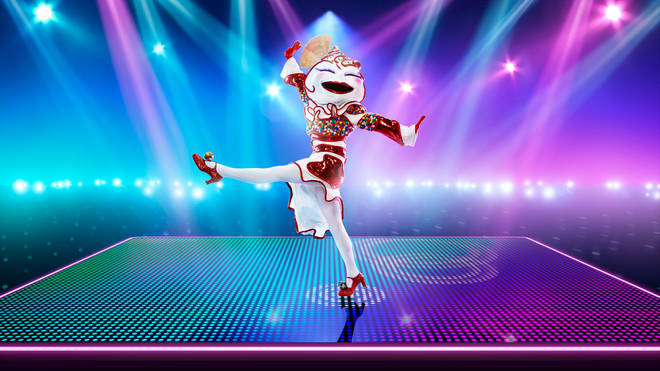 Who is Knickerbocker Glory?
The latest odds (from Betfair) on their celebrity identity are as follows:
Craig Revel-Horwood 5/2
Baga Chipz 9/4
Gok-Wan 4/1
Amanda Holden 9/1
Debbie McGee 10/1
In their first clue package, Knickerbocker Glory said: "Hello, I'm Knickerbocker Glory, and I'm so excited I could scream.
"But pay attention to the small details if you want to big scoop.
"Just like a Knickerbocker Glory, I'm full of layers - from my tippy toes right up to the cherry on top.
Knickerbocker Glory also said they were "full of sugar, but spicy".
"I want to squeeze some extra zest into the competition."
In their second clue package, they said: "Wow last time I really came unstuck.
"I managed to cruise through without melting under pressure.
"I hope I have the recipe for sweet success again this week.
"This isn't an all star talent show, but yes i can juggle.
"I have a little confession to make, I've dabbled with magic here and there, i love the illusion of what is real and what is not.
"Time to put some magic on the dance floor, but it's not a race - I am a dish best served cold."
Before their semi final performance, Knickerbocker Glory said they had no intention of being famous, but fame came knocking at their door.
They also hinted that they live by the sea, and are linked to pantomimes.
When was Knickerbocker Glory unmasked?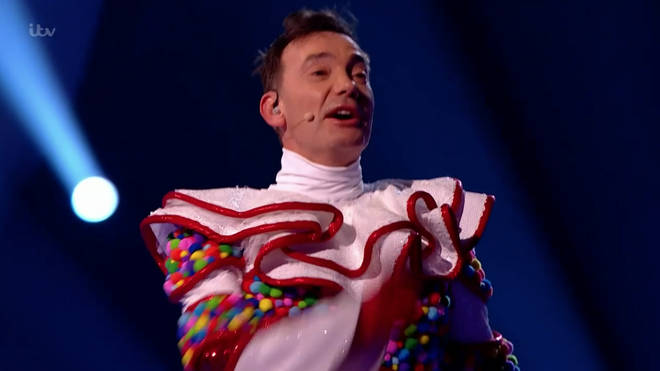 Knickerbocker Glory was unmasked in the semi-final, and it was Craig Revel Horwood behind the mask!
Speaking in his exit interview, he said: "I haven't danced for years and thought it a fun challenge."
He also added that he 'wanted to tell everyone' and that it was 'so difficult' to keep it a secret.
Who else is on The Masked Dancer?
The full list of contestants (past and present) are as follows:
Who is in The Masked Dancer panel?
The Masked Singer's Jonathan Ross, Davina McCall and Mo Gilligan have all returned to the panel, with Strictly's Oti Mabuse joining the line-up.
Speaking about her new role, Oti said: "I'm so thrilled and honoured to be joining the panel on The Masked Dancer.  I'm a huge fan of The Masked Singer and I loved the US Masked Dancer so I just can't wait to start on this show. As a dancer I will be watching the dancers intently looking for clues - it's going to be so much fun!!!"
Davina McCall added: "I love playing detective and I love dancing so what could be better?! I'm currently swotting up on all things dance in preparation and I will be watching those celebrity feet like a hawk. They always have such an amazing cast on The Masked Singer so it could literally be anyone hiding and dancing behind those masks and that's what makes it so exciting."
Who will host The Masked Dancer?
Joel Dommett will return to host the show.
Speaking about his excitement for the new spin-off, Joel said: "Well, this is set to be an amazing fun twist…will someone do the twist?! The Masked Dancer is that little bit of silly fun our lives need right now and I'm so excited to be hosting it. I'm looking forward to some incredible costumes, epic performances and accidentally saying Masked Singer at least five times."
Now read:
The Masked Dancer has 'amazing' reveal that prompted 'biggest reaction they've ever had'