Vicky Pattison 'devastated' after fiancé John Noble is caught 'grinding mystery blonde'
12 November 2018, 15:42 | Updated: 12 November 2018, 15:45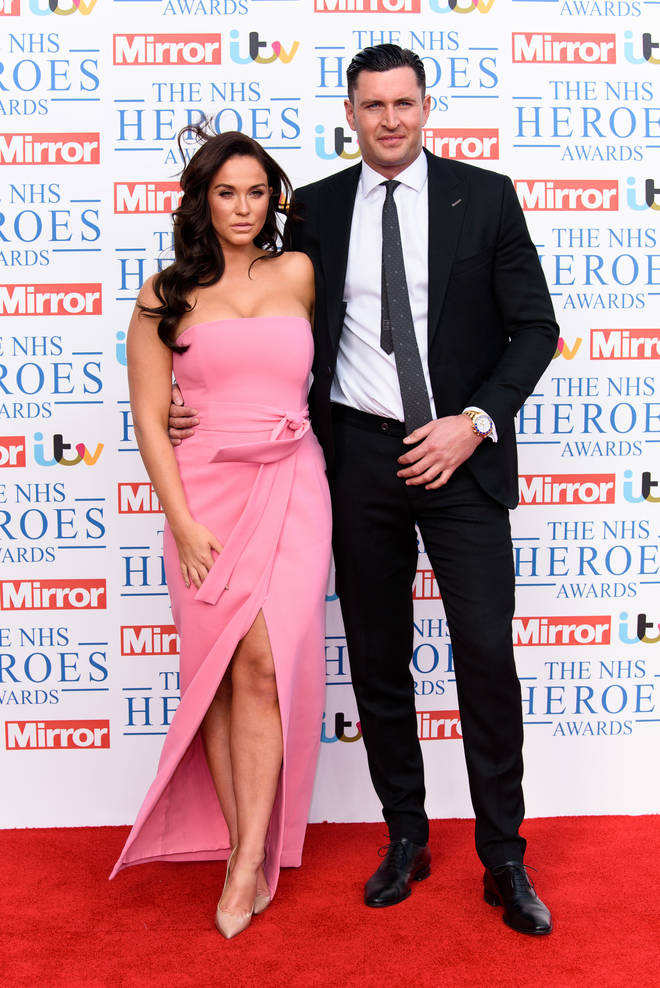 The Geordie Shore star was left in tears after seeing a video of her future husband cosying up to a blonde holidaymaker in Dubai.
Vicky Pattison's fiancé John Noble has been caught getting close to another woman while on a solo holiday.
The Sun obtained video of 30-year-old John Noble getting close to an unknown woman at Billionaire Mansion - with his lips inches away from her at one point.
One witness told the paper: "It was shocking to see John behaving in the way he was. He was acting like a single man and didn't care about who saw.
"The blonde lady was sat on his lap and they looked very cosy together. He had his arms around her waist and they were grinding on the dance floor."
Read more: Vicky Pattison poses in a bikini to show off shock weight loss
Earlier this year Vicky and John postponed their wedding after she decided that she "wasn't ready to be a wife".
She also claimed that she canned wedding plans to spend time grieving for her best friend after his shock death.
Vicky said: "At the moment we're travelling and living in our first house together, we are working really hard, we've got this incredible life – a wedding just didn't fit in.
"I feel sexy when I get called a fiancée. I've got me whole life to be a wife. I want to give 'fiancée' some love."
But it seems that despite not being fully ready to commit, she still expected John to honour, cherish and respect her.
Read more: Peter Andre's wife reveals the secret to their happy marriage... staying sober
A source close to the reality regular said: "She's heartbroken over his behaviour.
"John has been hugely disrespectful to her and she finds it very upsetting that she's unable to trust him while he's on holiday without her.
"Vicky will be having talks with John once he's home and hopefully he will have an explanation for the way he behaved."