Sue Radford starts Christmas shopping spree for 22 kids and reveals list of pricey gifts
13 October 2023, 13:25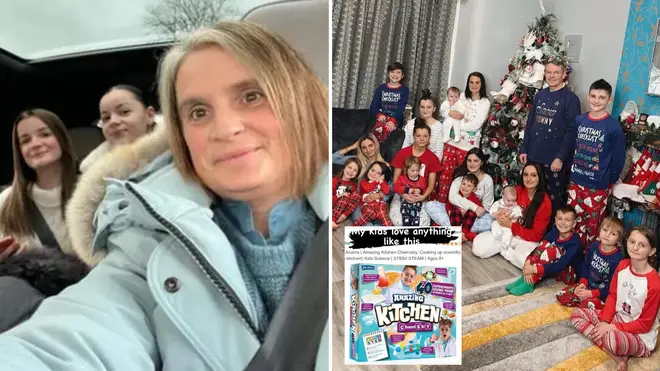 Mum-of-22 Sue Radford revealed her whopping Amazon shopping list on Instagram.
Sue Radford has already started her mammoth Christmas shopping spree after splurging on a stash of festive presents this week for some of her 22 kids.
The mum of Britain's biggest family, 48, shared a list of pricey gifts on Instagram revealing exactly what she was planning to buy her huge brood come December.
Uploading screenshots of some of the "brilliant" ideas she had found online, the busy parent snapped up a handful of toys and bookmarked a few more to purchase closer to the time.
The reality star from Morecambe, Lancashire, explained she was searching for bargains during Amazon Prime Big Deals Day to save money on her annual monster shop.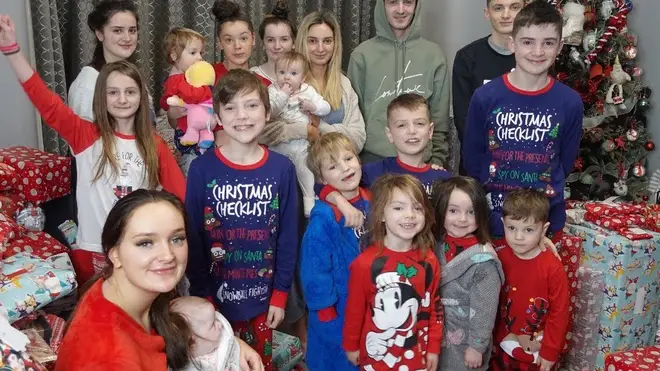 Sue, who has just enjoyed her 20th holiday in 21 months, took to Instagram to post discounted prices on toys and items including pink headphones, an ice cream play set, a squishy maker and a children's chemistry kit.
"Hallie and Phoebe will love these," she wrote next to a Little Mermaid Transforming Ariel Fashion Doll by Disney.
"Archie will love this", Sue added, linking to a VTech Kidizoom Duo Camera 5.0.
Next to the Amazon Fire HD 8 Kids Pro tablet, she said: "These are a brilliant buy, my kids love the size of these," before writing next to the Fire HD 10: "These the older kids have them and love them".
"Some brilliant deals on Amazon today I bought this," she said, next to a Ninja Air Fryer.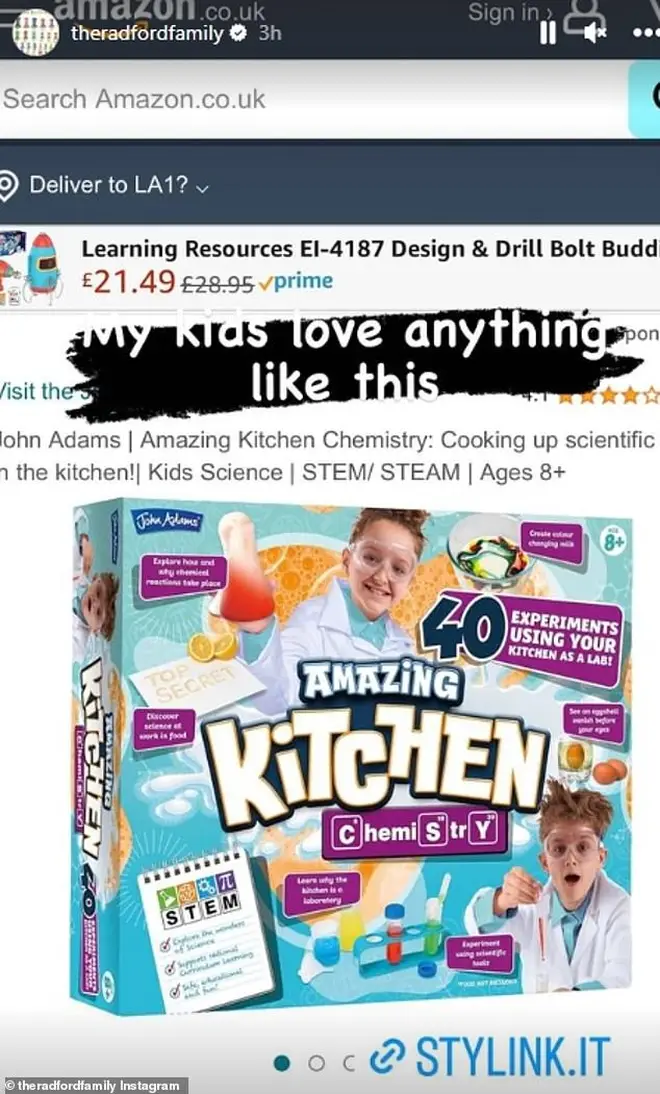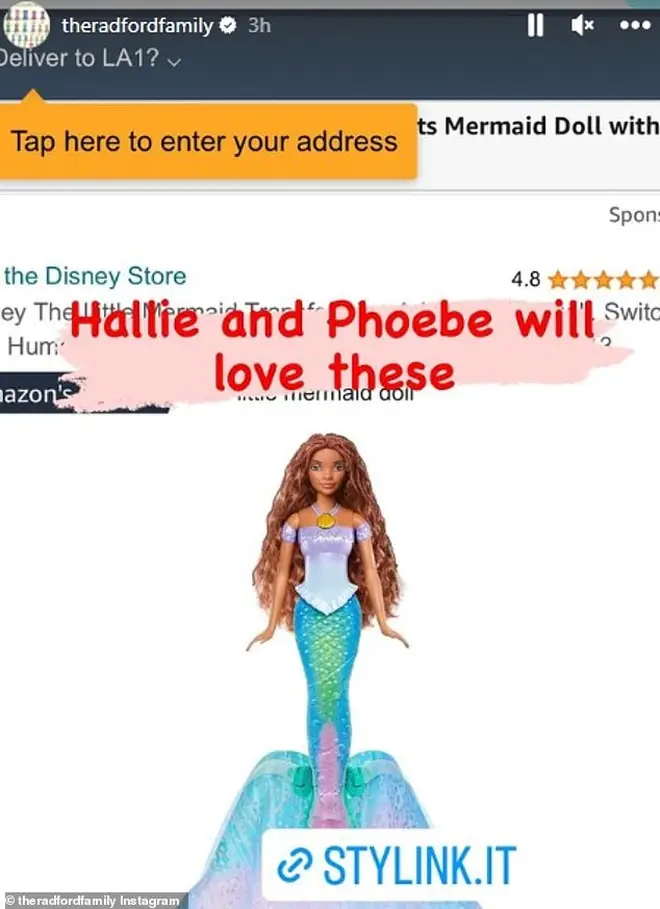 Despite Sue's long list seeming like a scrapbook of ideas for the children, some eagle-eyed fans spotted the Stylink affiliate links on each post, which credits money to the account holder for each click.
Followers are guessing the extra cash will come in handy for the 22 Kids and Counting star's whopping festive shop.
Sue, who shares her big brood with husband Noel Radford, previously revealed she spends between £5,000 and £7,000 on Christmas presents for her children every year.
According to the Daily Mail, she buys roughly 300 presents and spends around £100-£200 on each child's main present, adding "bits and bobs" to their piles along the way.
She confessed she whizzes through wrapping paper too, using around 70 rolls a year, on top of her £300 food shop for the big day.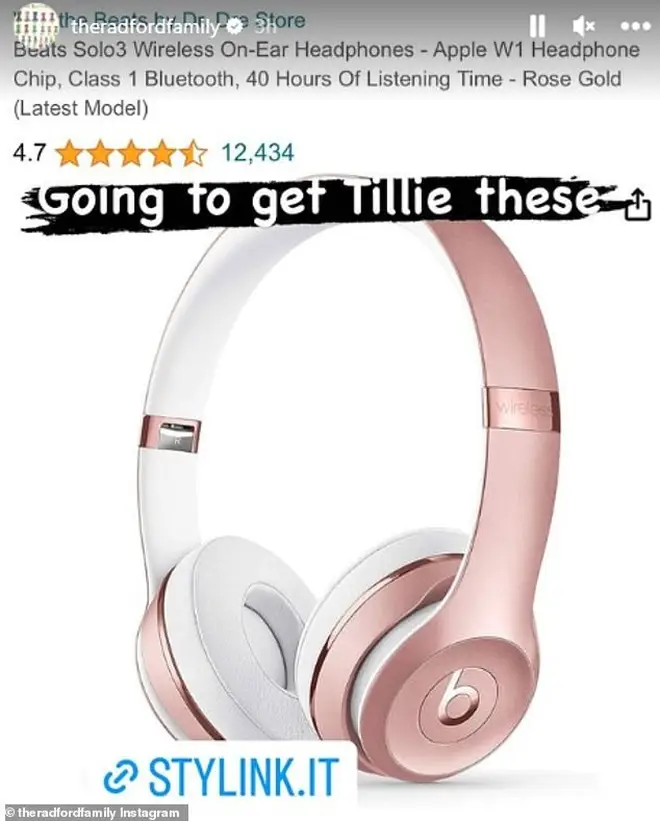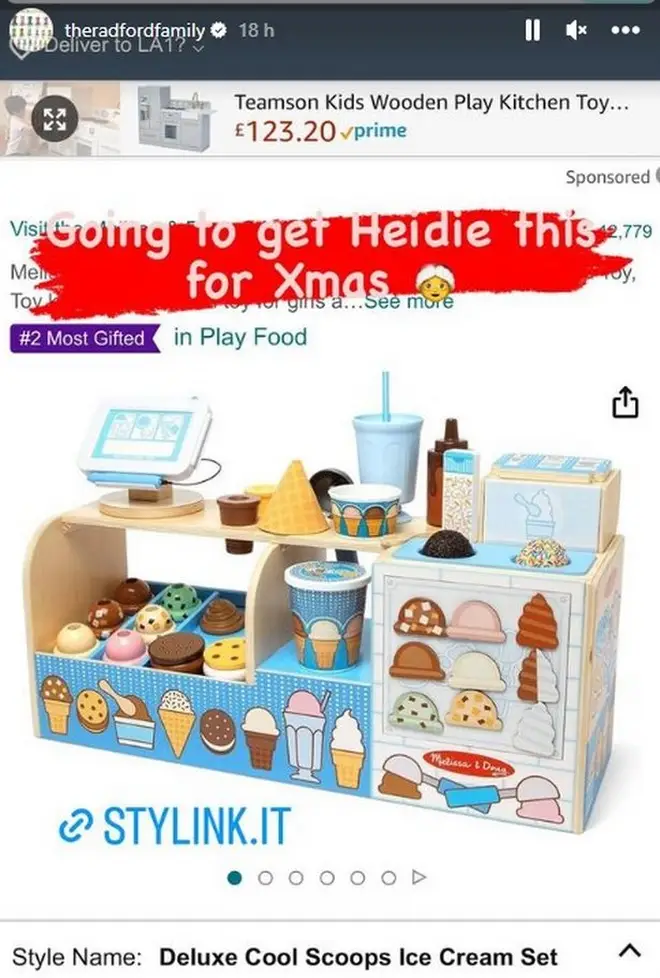 Sue admitted the family combats their whopping festive bill by doing a "no-spend January", "which funnily enough, everyone think is hilarious," she joked on social media.
Channel 5 stars The Radfords cater for their huge family every Christmas, which is no mean feat.
The couple, who have been together since they were teenagers, are parents to Chris, 34, Sophie, 29, Chloe, 28, Jack, 26, Daniel, 24, Luke, 22, Millie, 22, Katie, 20, James, 19, Ellie, 18, Aimee, 17, Josh, 16, Max, 14, Tillie, 13, Oscar, 11, Casper, 10, Hallie, eight, Phoebe, seven, Archie, six, Bonnie, four, and Heidie, three.
Read more: