Married At First Sight expert Paul Carrick Brunson says wife is 'more of a priority than his kids'
3 November 2023, 16:39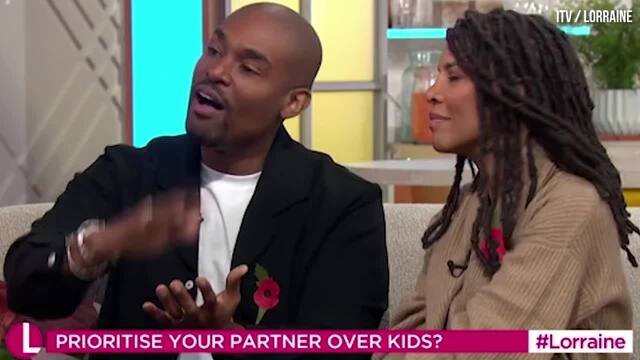 Married At First Sight expert Paul Carrick Brunson responds to backlash over remarks about his kids
MAFS expert Paul Carrick Brunson has hit back after receiving negative comments online.
Married At First Sight expert Paul Carrick Brunson, 49, has defended himself after receiving backlash on social media regarding his thoughts on marriage and family life.
The Celebs Go Dating star divided fans last month after he admitted that his wife of 22 years, Jill, is his first priority rather than their two children, Liam and Kingston. The love guru had posted the controversial message on Instagram which read: "I love my children with all my heart but my marriage gets priority over them."
Paul continued to defend his remarks, writing: "Putting your spouse as first priority doesn't mean you don't love your children. Instead it means you love them so much that you're willing to keep your priorities in the most effective order for your union and children."
The father-of-two added: "People have pushed back on me for years about this, and while I can see exceptions (for instance, in a blended family), I have not budged from this idea (and neither has my wife)."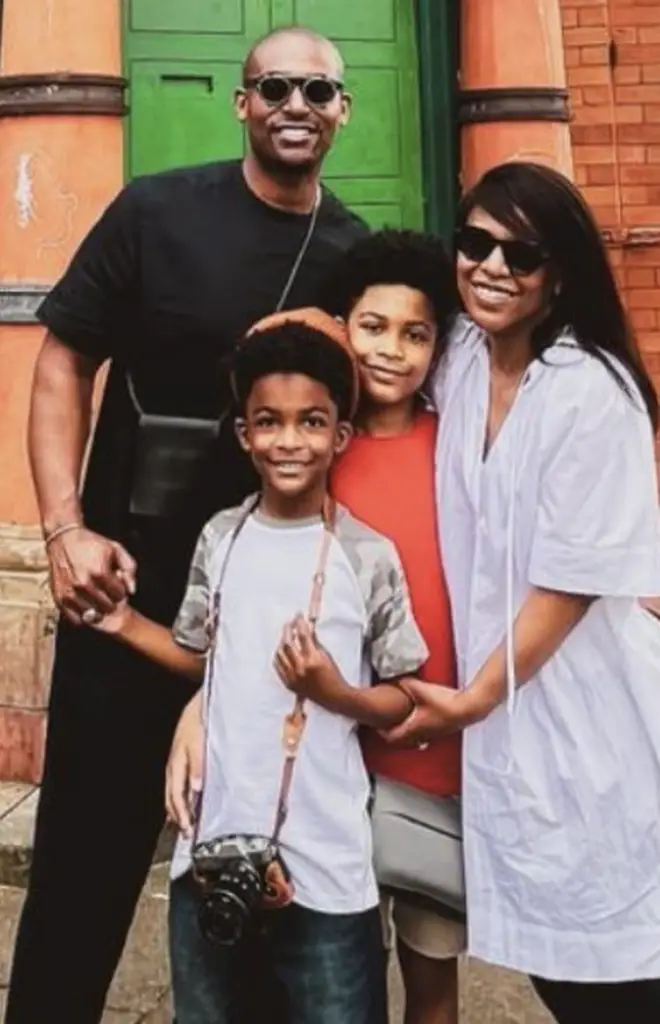 Since making the statement to his 252,000 followers, Paul was met with several comments disagreeing with his opinion.
One fan wrote: "Disagree completely, kids who come from broken homes or from unhealthy marriages carry so much pain and baggage which directly affects alot of their life choices. Partners can leave you, your kids are your kids forever."
Another posted: "I don't agree, my first duty is to protect my children. They will always come first no matter how old they are."
A third added: "I have to disagree for once on this post . I had to put my children first due to an abusive relationship with their father. Always had to put my kids before anyone ❤️. Just my thoughts on this subject."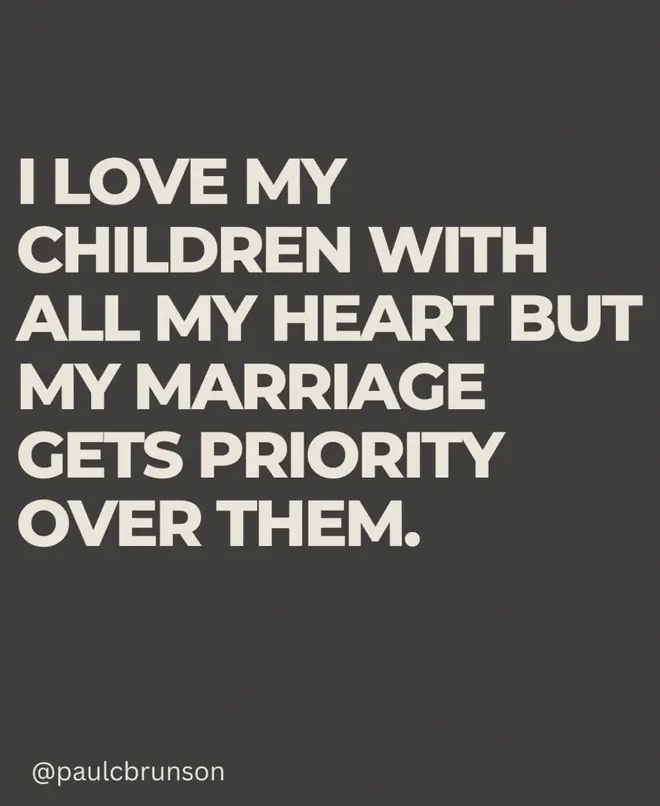 After receiving negative comments regarding his opinion, Paul and his wife Jill were interviewed on Lorraine where he explained his reasoning.
The relationship expert said: "Don't think of prioritisation of what happens at the top, it's the bottom. Your relationship is the foundation upon which everything builds.
"If you have a strong union, a strong communication, your children have strong communication typically. If you have the ability to solve conflict, then you're children have a better chance at resolving conflict.
"To me, your marriage is a foundation. A strong foundation means a stronger chance for your children to be emotionally adjusted and just healthy."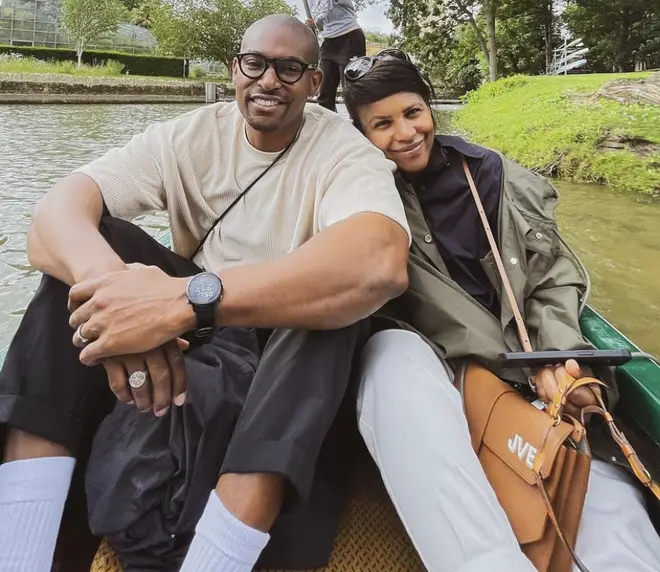 Presenter Ranvir Singh, who was standing in for Lorraine Kelly, then presented the couple with a hypothetical question regarding their priorities.
The Good Morning Britain host asked the pair if they would choose to go on a date together or watch their child in a school play.
Jill then replied: "This is actually something that has come up for us, something very similar.
"What we've done is, of course, we are going to go to that play and we will support our child always.
"But we're not going to neglect our time together either."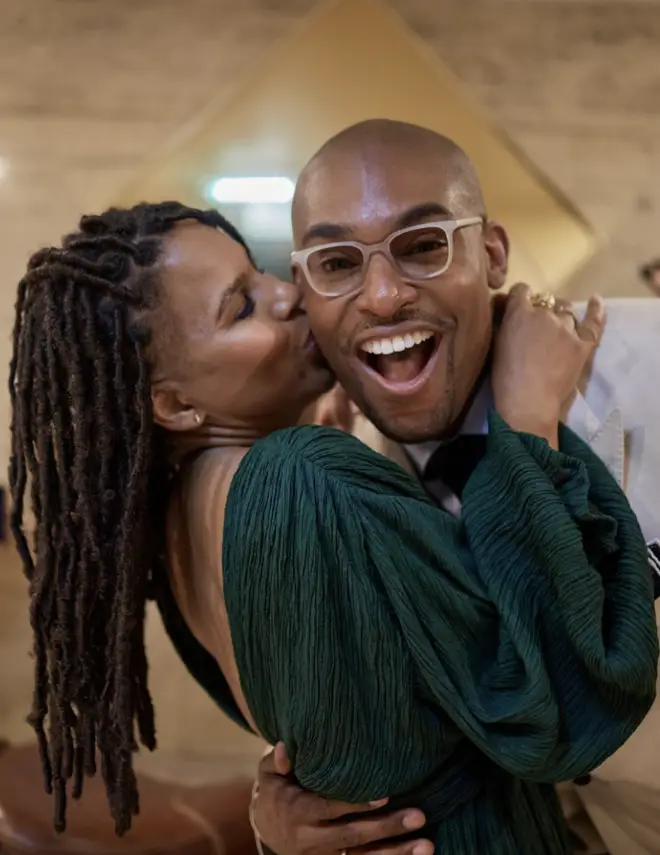 Paul first burst onto our screens as a dating agent on Celebs Go Dating before becoming an expert on Married At First Sight alongside Mel Schilling and Charlene Douglas.
This series of MAFS has been one of the most dramatic, with partner swapping, verbal altercations and even a physical fight taking place.
Fans won't have to wait long to see which couples are still together as the Married At First Sight reunion is set to be explosive.
Read more: