Married At First Sight's Arthur defends Laura's friends following backlash
3 November 2023, 12:21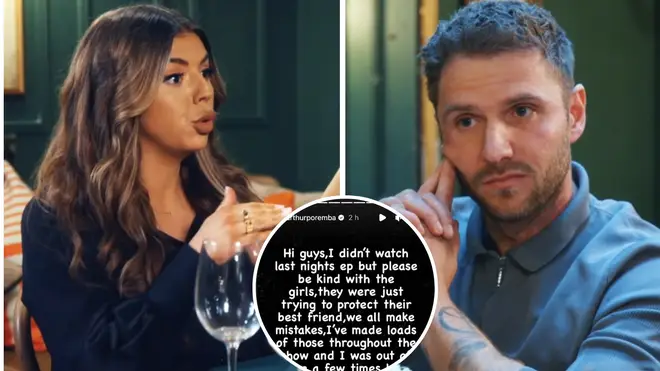 Married At First Sight's Arthur Poremba has asked people to 'be kind' to wife Laura Vaughan's friends after Thursday night's episode.
Married At First Sight's Arthur Poremba has taken to social media to defend his wife Laura Vaughan's friends after the homestay episode saw them hit with a wave of criticism.
During Thursday's episode, Arthur travelled to Chelsea with Laura where they met her closest friends Cam and Lucia to update them on their relationship.
Cam and Lucia first met Arthur on his wedding day with Laura, and were not impressed when they found out he had taken his vows off of the internet.
During the meeting, the atmosphere became very hostile when the girls started quizzing Arthur about his future with Laura.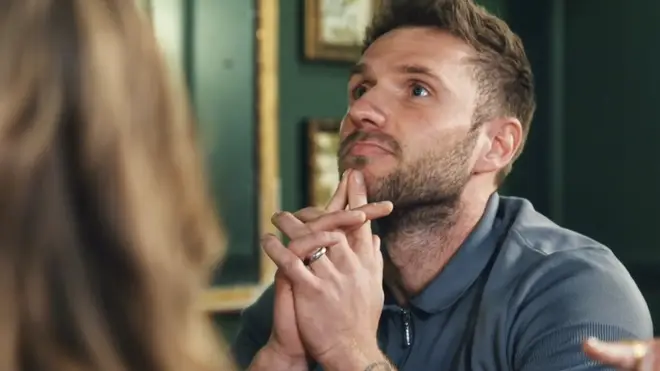 He told them: "I'm not here to impress you, I'm here to impress Laura," before adding: "I don't think you've given me a chance to impress you."
Married At First Sight viewers were quick to take to social media to criticise the women, branding them "judgemental" and "mean girls".
One person wrote: "Laura's pals are awful to Arthur. I just don't get it!", while another added: "I would never be with someone with friends like that, Arthur should run for the hill, he deserves way better than this bunch of mean girls 😭."
A third commented: "I feel like Laura's friends are confrontational towards Arthur; they are so standoffish with him and you can see he's uncomfortable #MAFS."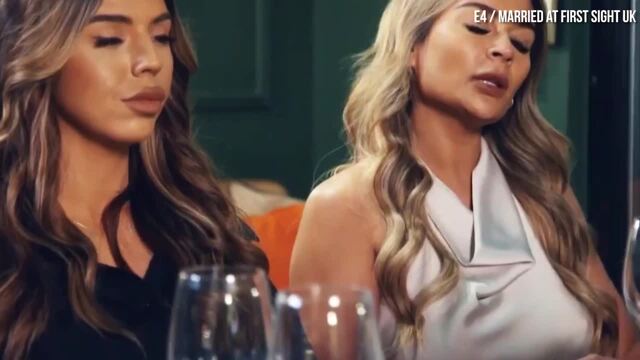 Arthur storms out after argument on MAFS UK
Following the backlash, Arthur took to his Instagram to defend Cam and Lucia and asked people to "be kind" to them.
He wrote: "Hi guys, I didn't watch last night's episode but please be kind with the girls, they were just trying to protect their best friend, we all make mistakes, I've made loads of those throughout the show and I was out of line a few times but that hasn't been shown for some reason!"
Arthur ended the message with: "Peace and love to everyone and thank you for all your support."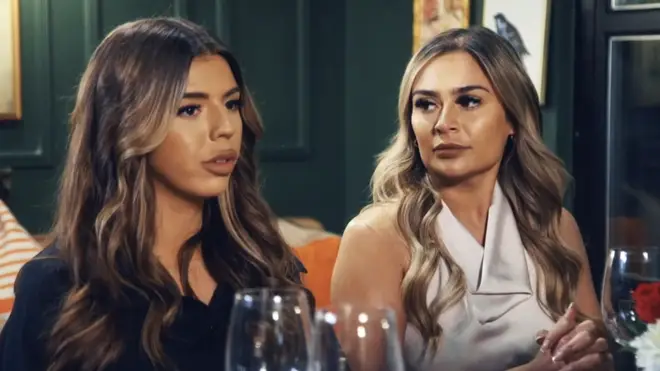 Laura also took to her own Instagram to defend her friends with a message which read: "Firstly, please remember, you only see a portion of of what was discussed and of course, this will likely mean the most dramatic bits.
"The girls and Arthur chatted over drinks for about half and hour before, laughing and joking and generally getting on. You guys have always commended me on my integrity so please trust me when I say this was the case."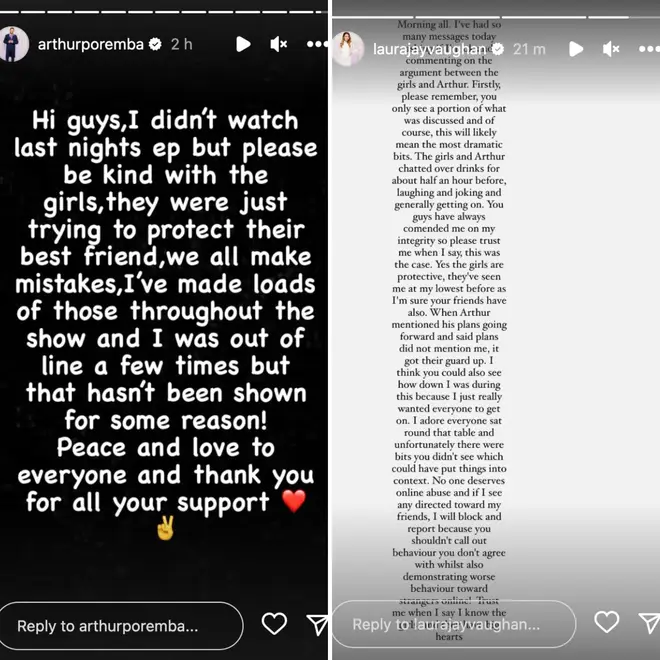 She went on: "Yes the girls are protective, they've seen me at my lowest before as I'm sure your friends have also. When Arthur mentioned his plans going forward and said plans did not mention me, it got their guard up.
"I think you could also see how down I was during this because I just really wanted everyone to get on. I adore everyone sat round that table and unfortunately there were bits you didn't see which could have out things into context. No one deserves online abuse and if I see any directed towards my friends, I will block and report because you shouldn't call out behaviour you don't agree with whilst also demonstrating worse behaviour towards strangers online!"
Read more: