Married At First Sight: Jordan and Erica cheating allegations explained
15 November 2023, 12:15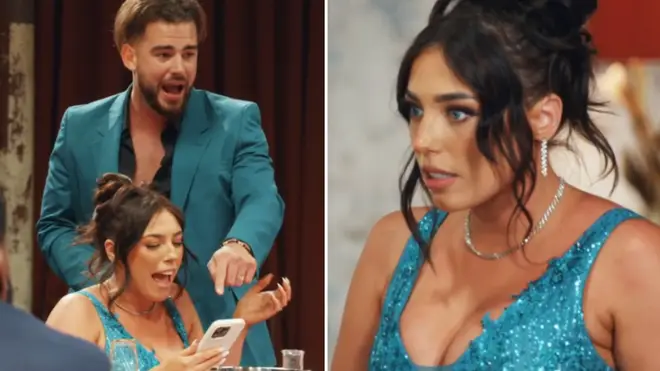 Married At First Sight's Jordan Gayle will clash with Erica Roberts during the final dinner party this week after he is accused of cheating.
Married At First Sight star Jordan Gayle has been accused of cheating on his partner Erica Roberts, allegations which appear to come to light during the cast's final dinner party.
Jordan met Erica for the first time on their wedding day and throughout the hit reality TV show grew in strength before choosing to stay together during the final vows.
Now, it appears the pair will clash on Wednesday night's episode as allegations that he kissed a mystery woman during a night out come out to the table during the final dinner party.
The story was previously reported by the Mail Online, with Jordan denying all the allegations of cheating at the time, telling the public that the claims are "100 per cent false" and have come from someone "who has a malicious agenda" against him.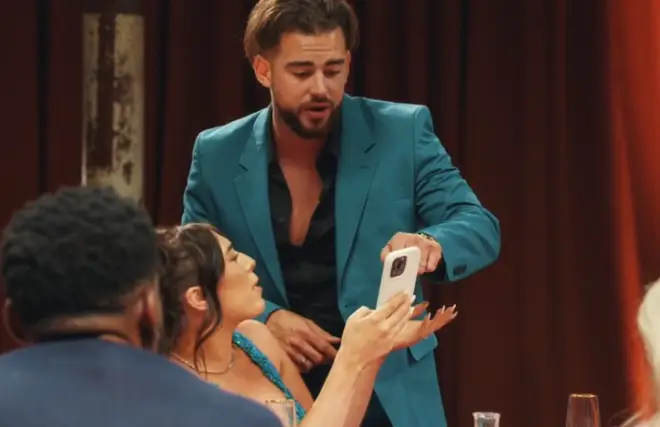 According to the previous reports, Jordan was seen kissing a mystery blonde woman during a night out with co-stars Arthur Poremba and Paul Liba back in May, with pictures obtained by the publication showing him the back of a car with an unknown woman.
Jordan's statement regarding the claims read: "The accusation of me cheating on Erica is 100 per cent false and clearly coming from someone who has a malicious agenda to try and ruin our relationship.
"The picture in question was from a night out with the boys, we all have photos with the girls who were with us, and a completely harmless and innocent photo has been twisted to a place that could be very damaging and upsetting to my relationship.
"I don't condone cheating which you can see from my strong opinions and actions with certain situations on the show – I would certainly never cheat on Erica and jeopardise my relationship."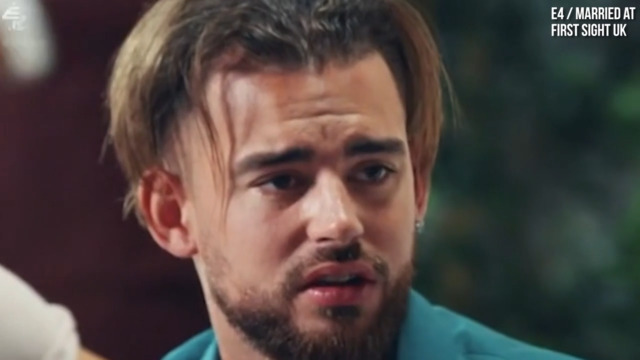 Jordan accused of kissing another woman on MAFS UK
This comes after a source told the Mail Online: "Jordan spent the whole night cuddling up to a woman that wasn't his wife, and he did it in the company of a few of his co-stars. They claim that he was kissing her and the photo of them leaving the bar in the back of a taxi together is damning.
"But Jordan insists that he didn't cheat on Erica and the whole thing is a total misunderstanding... he says that the woman kissed him and he didn't reciprocate. The cast questioned Jordan's alleged behaviour during filming of the show's reunion episode, where it was claimed that his actions weren't that of someone in a relationship or indeed a marriage."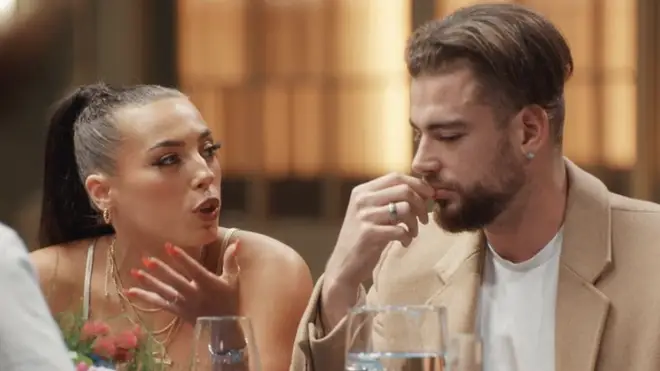 On Wednesday night's episode of Married At First Sight, the cast will reunite for a final dinner party which is when the allegations of cheating are revealed to the group.
In a teaser clip from the episode, Thomas can be seen speaking to other cast-members about the Jordan "kissing another girl" before Jordan - at the table - can be seen shouting: "She didn't kiss me before that, that's what I mean!"
Erica can then be seen looking at the picture of Jordan in the back of a car with an unknown woman, as she screams: "So there is a photo Jordan, and you've got her arm around her?!"
Read more: