Married At First Sight's Ella and Nathanial in explosive row
20 September 2023, 11:10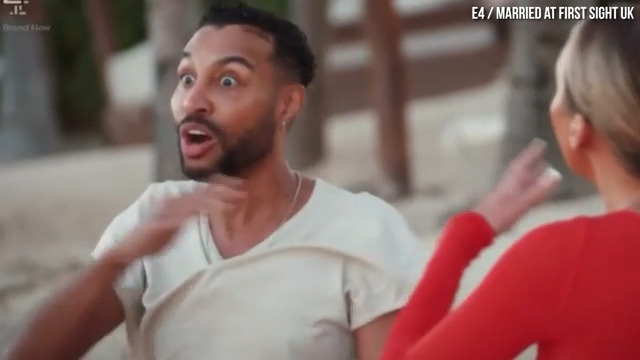 Married At First Sight couple Nathanial and Ella argue on honeymoon
Married At First Sight teased a huge argument between newlyweds Nathanial and Ella on their honeymoon.
Married At First Sight UK couple Nathanial and Ella appear to have already hit the rocks following their romantic wedding.
During Tuesday's episode of MAFS, the show's first transgender bride was left delighted by husband Nathanial, with the couple hitting it off immediately.
Nathanial appeared smitten with Ella, and expressed that he had no concerns with the fact she is a trans woman, something the bride was previously very nervous about.
While couples were left in tears by the promising romance, a teaser from Wednesday night's episode shows the pair in an explosive row.
In scenes shot on their honeymoon, Nathanial and Ella are sat on a lounger when he suddenly stands up and shouts: "You're lying again!"
Ella can then be seen crying as she tells the camera "This is really hard..."
While we won't know what the couple are arguing about until the episode, viewers have been left upset and shocked at the turn of events.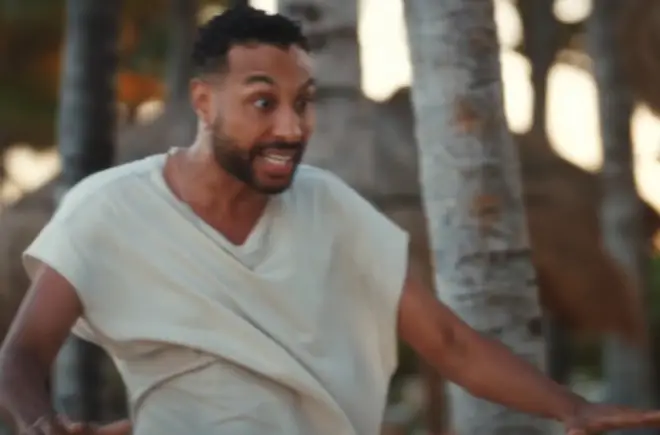 Prior to appearing on the show, Ella explained how important getting married was for her as a transperson.
Ella said: "This experiment is so much more than just me getting married. I see this as a big deal for someone who has transitioned."
Speaking at the official launch of the series: "I feel like I'm naturally going to get judged, and I have already online because of my label of being trans, but I'm really proud - there was a time I wasn't proud to talk about it - so the fact that I am making history as the first trans person, I am proud of myself."
Ella went on to explain: "I also feel like there's a lot of pressure representing a whole community who don't get representation in the media, and if they do a lot of the time it is negative.
"So, not only do I have to be myself, but I am also thinking in the back of my head 'can I say that? Can I do that?' and are people going to judge me for that?"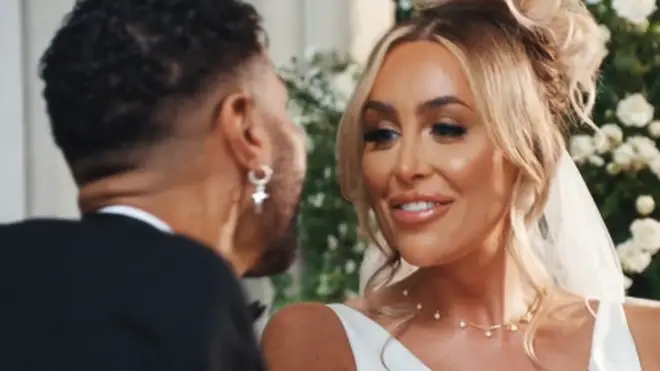 Nathanial is pansexual, which means he is attracted to people regardless of their sex or gender.
Speaking on MAFS, he explained: "I've been with guys, girls, it's all about what's inside, I want someone who radiates kindness and I don't think that can be defined by gender."
Read more: