Which Married At First Sight 2023 couples are still together and who has split up?
17 November 2023, 09:28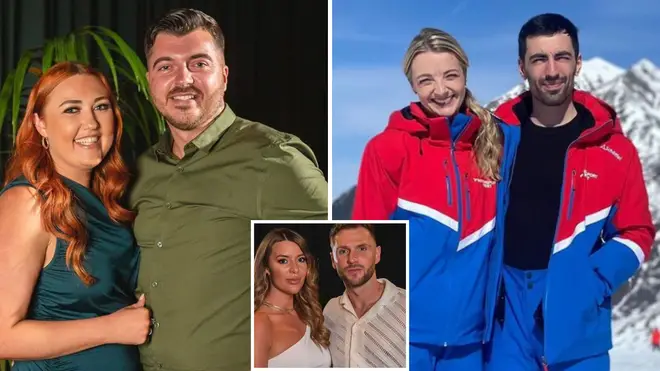 Which Married At First Sight couples are still in a relationship and who have broken up? Here is everything we know so far.
Married At First Sight has become everyone's guilty pleasure this year, with drama, love and arguments aplenty.
With the help of MAFS experts Mel Schilling, Charlene Douglas and Paul Carrick Brunson, each of the singletons this year entered the experiment with the hope of finding their perfect partner.
Despite their best intentions, not all of the cast have found a romantic connection. It has been reported that only three of the couples are still together, with the majority of the cast choosing to part ways.
Which Married At First Sight 2023 couples are still together and who has split up? Here is everything we know so far.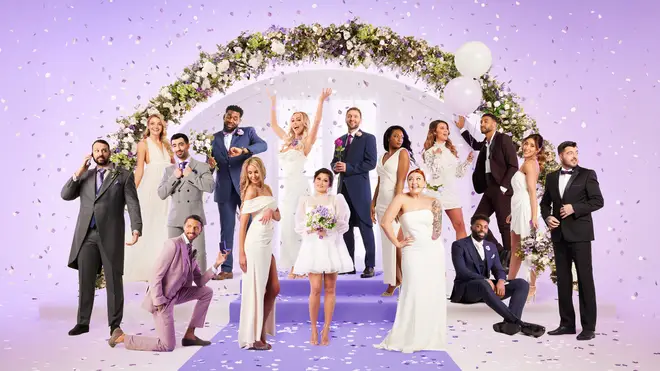 Terrence Edwards and Porscha Pernnelle- SPLIT
Terence Edwards, 40, and Porscha Pernelle, 36, appeared to be complete opposites when they were first wed.
Fans were baffled that the couple stayed in the experiment as long as they did, however after a game of spin the bottle caused deeper cracks in their relationship, the couple decided to leave the process separately.
Since leaving MAFS, Porscha has accused Terence of cheating on her while the two were together, however other cast members have labelled Porscha as 'fake'.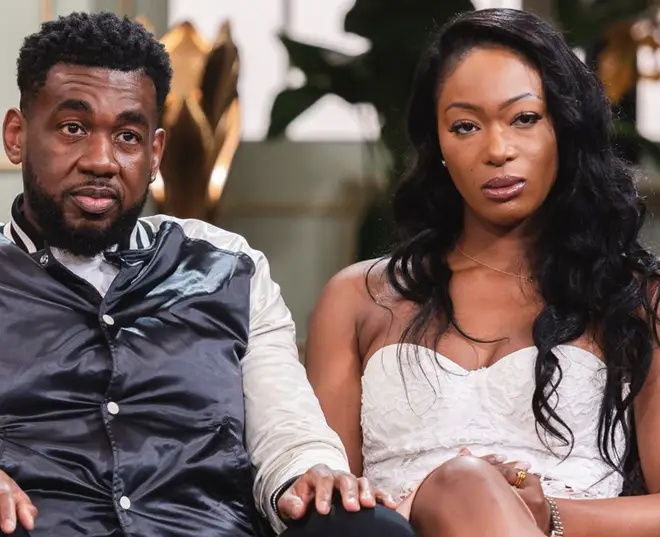 Nathanial Valentino and Ella Morgan- SPLIT
Nathanial Valentino, 36, and Ella Morgan, 29, had a tumultuous time on MAFS, with the pair failing to find a romantic connection.
The TV stars saw their relationship crumble after Ella's affair with a fellow cast member was revealed.
Since the show completed filming, Nathanial has gone on to accuse Married At First Sight of being "scripted" and claimed the series "broke him".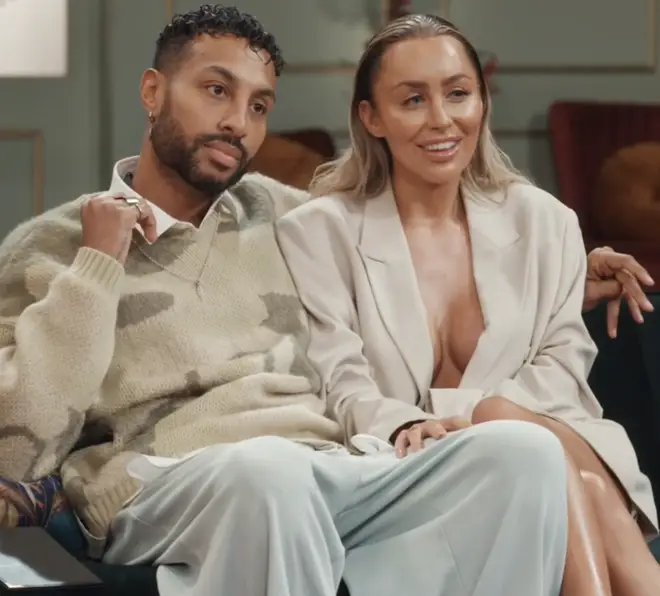 Shona Manderson and Brad Skelly- SPLIT
Shona Manderson, 31, and Brad Skelly, 28, had an incredible start to their married life after the pair admitted they were in love with each other after a matter of days.
However fans were quick to spot red flags in their relationship and Brad and Shona's marriage began to crumble as time went on. At one dramatic dinner party, Brad told his wife to "shut up" which caused uproar on social media and a rift between the couple.
It was eventually decided by the Married At First Sight experts that Shona and Brad should leave the experiment.
Since exiting the process, the couple have split up, with Brad entering a new relationship soon after. Shona has gone on to discuss her relationship with Brad, but has confessed she has found love since their break up.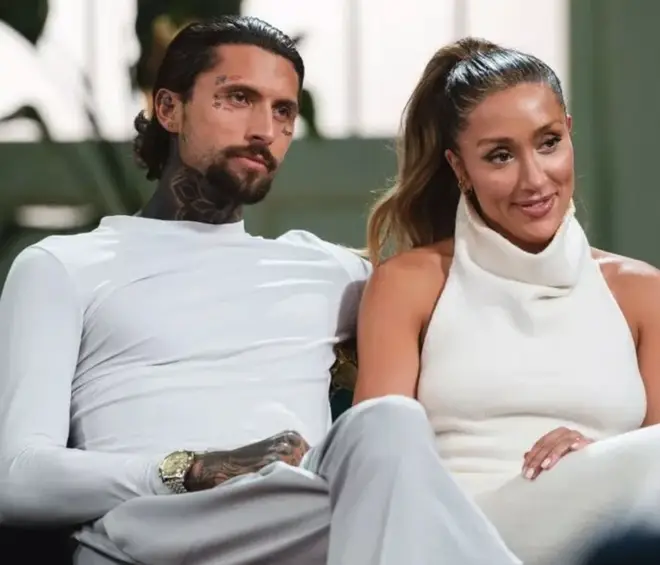 Luke Worley and Jay Howard- SPLIT
Luke Worley, 31, and Jay Howard, 31, quickly became fan favourites on Married At First Sight after they bonded straight away.
The couple continued to build on their connection, however after Luke engaged in a physical altercation with fellow groom Jordan Gayle, 26, Luke was asked to leave the experiment, meaning Jay's time on MAFS was also at an end.
After the couple left the experiment, they both posted sweet tributes to the other on Instagram, hinting that they are still together.
However at the MAFS final dinner party, it came to light that Luke and Jay had sadly split.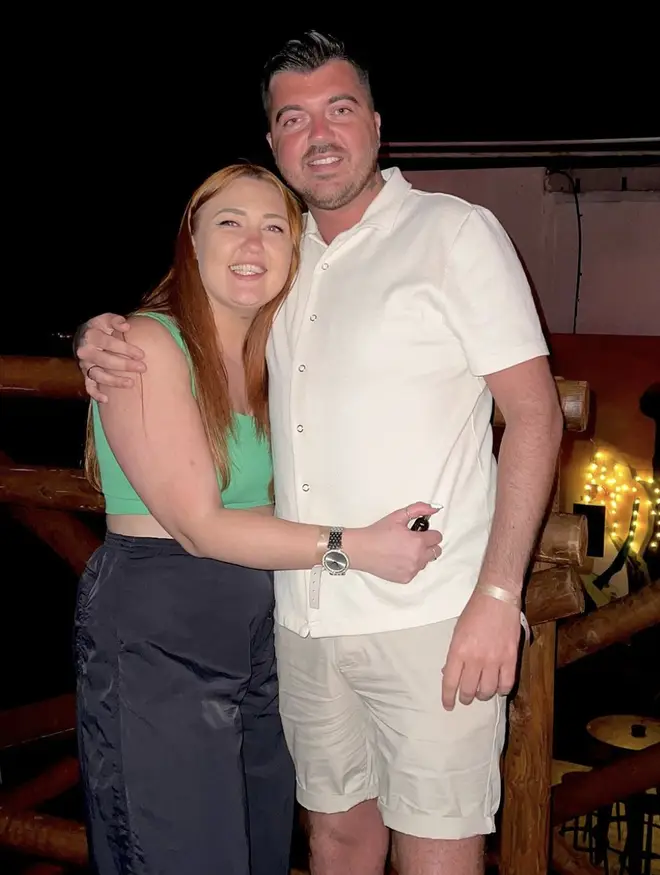 Paul Liba and Tasha Jay- STILL TOGETHER
Paul Liba, 26, and Tasha Jay, 25, connected as soon as they met on their wedding day.
Despite Tasha getting into a few arguments while on MAFS, Paul has continued to support her on social media, leading fans to speculate that they are still together.
During their Final Vows both Tasha and Paul chose to remain in a relationship. Soon after Tasha took to Instagram to post a stunning image of herself and Paul with the caption: "I choose you now , tomorrow & forever 🤍"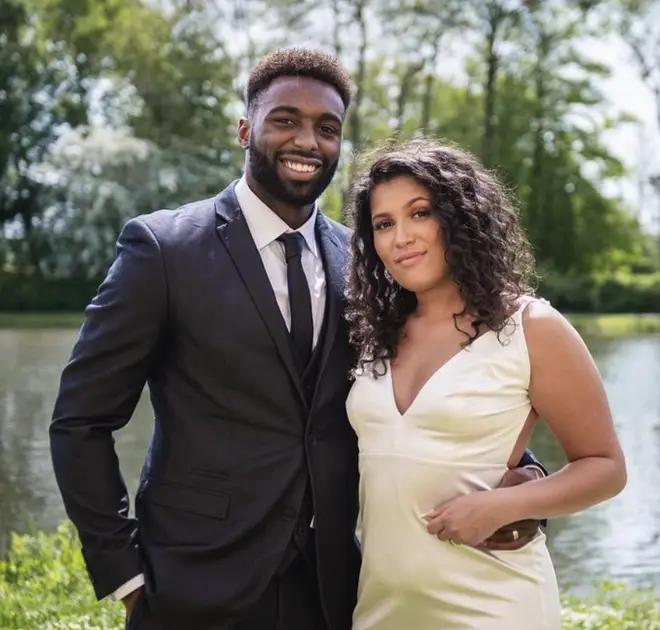 Thomas Kriaras and Rosaline Darlington- SPLIT
Thomas Kriaras, 27, and Rosaline Darlington, 28, had an awkward start to their marriage, however the couple have embraced the experiment and have been working on their connection.
The groom has even hinted at a blossoming romance between himself and Rosaline, with many viewers hoping the two are still together.
Unfortunately it wasn't meant to be as Rosaline soon realised that she wasn't ready for a relationship and called things off with Thomas.
The pair appear to be on good terms, with both bride and groom wishing the other well and remaining friends.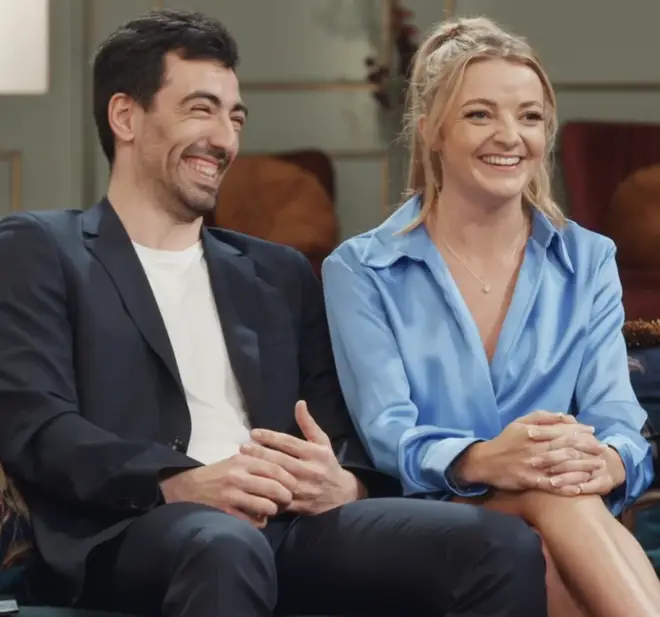 Georges Bert and Peggy Rose- STILL TOGETHER
Georges Bert, 30, and Peggy Rose, 32, saw sparks fly when they first met, however excitement quickly dwindled when Peggy's sister accused Georges of being rude.
The couple have had their ups and downs on the show, especially regarding Georges' squatting videos and her parents' reaction to their relationship.
At their Final Vows both Georges and Peggy chose to stay together and continue their relationship on the outside world.
Georges posted a sweet tribute to Peggy online, writing: "Life works in magical and mysterious ways, this must be the most mysterious of them. Today I give you me, my loud, confident, large personality & waist line.
"Thank you for everyone's love and support, Here's to you and our beautiful journey ahead."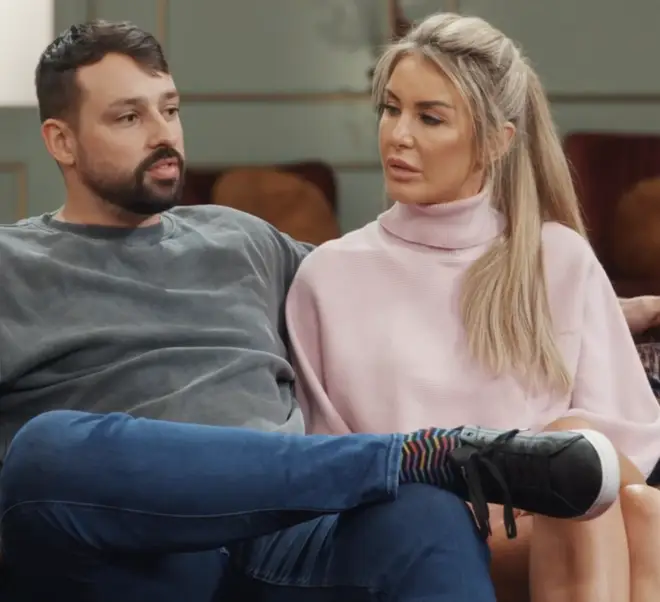 Arthur Poremba and Laura Vaughan- SPLIT
Arthur Poremba, 35, and Laura Vaughan, 34, were another couple who had an iffy start to their relationship.
After meeting Arthur at the alter, Laura confessed that her new husband wasn't her 'usual type', with Laura's vows also causing a stir on social media. Many of their fellow cast members have also questioned their compatibility, leading Laura to hit back at them online.
During the final vows, Arthur revealed he wanted to continue with their romance - however, Laura revealed she did not.
During the emotional scenes, Laura reflected that when she and Arthur are good they "are great", however, she went on to add that she has found herself struggling to see "the real him".
Laura went on to say that while Arthur says she brings out the best in him, she questions whether he has bought the best out in her.
She added that while she has grown during the experiment, she has found that she has grown further away from him.
Laura handed Arthur his ring back before telling him that he would be perfect for someone, just not her.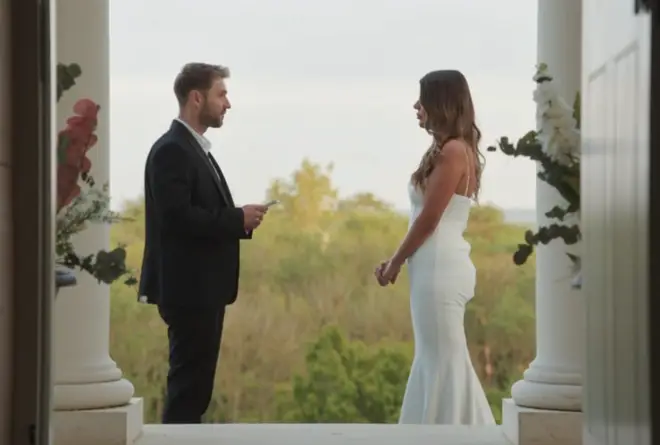 JJ Slater and Bianca Petronzi- SPLIT
JJ Slater, 30, and Bianca Petronzi, 29, were one of the last couples to enter Married At First Sight as part of the intruders.
The couple didn't have the best of starts to their relationship, after JJ admitted Bianca wasn't his "type" as he has previously dated a Victoria's Secret model. This caused upset between the pair which they didn't seem to resolve.
Things didn't get any better between the two after JJ's affair with Ella was revealed, causing Bianca to be blindsided during one of their dinner parties.
At the next Commitment Ceremony the pair both chose to leave the experiment.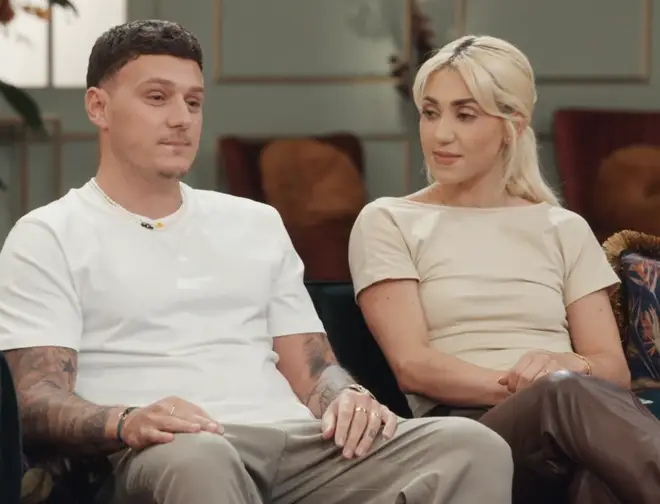 Erica Roberts and Jordan Gayle - STILL TOGETHER
Erica Roberts, 25, and Jordan Gayle, 26, have caused waves on Married At First Sight since their entrance.
Both Erica and Jordan aren't afraid to cause a stir, however their partnership on the show appeared to be going steady. Despite this positive appearance, Jordan was recently forced to deny accusations he cheated on Erica during a night out.
During the final vows, Jordan and Erica decided to continue their relationship outside of the experiment.
While Jordan declared to Erica during the final vows that he wanted to be with her and build a future together, Erica had more to say about the issues in their relationship.
However, she added that she wanted a future with Jordan, saying this is "only the beginning".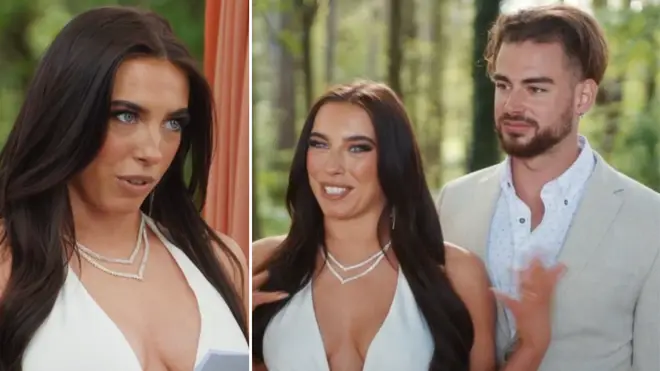 Matt Pilmoor and Adrienne Naylor- SPLIT
Matt Pilmoor, 29, and Adrienne Naylor, 27, had a magical start to their marriage as the pair appeared to have a lot in common, with Adrienne opening up to Matt about her weight loss.
However the pair did have disagreements while getting to know each other, particularly on the topic of children.
During the Final Vows, both Matt and Adrienne voted to stay together and continue their relationship on the outside world.
However the pair decided to split shortly after and Matt is now in a relationship with fellow MAFS contestant Shona Manderson.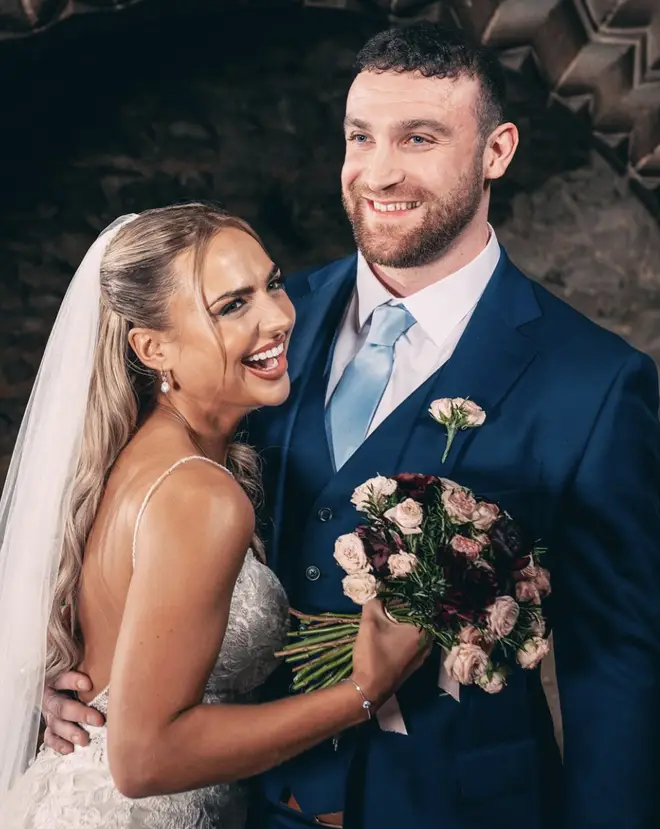 Sean Malkin and Mark Kiley- SPLIT
Sean Malkin, 31, and Mark Kiley, 36, caused a stir when they first met, after Mark admitted that he didn't find "that spark straight away" when he first met his husband.
Since then the pair decided to make a go of their relationship, however they hit a bump in the road when Sean said he wanted to leave the experiment.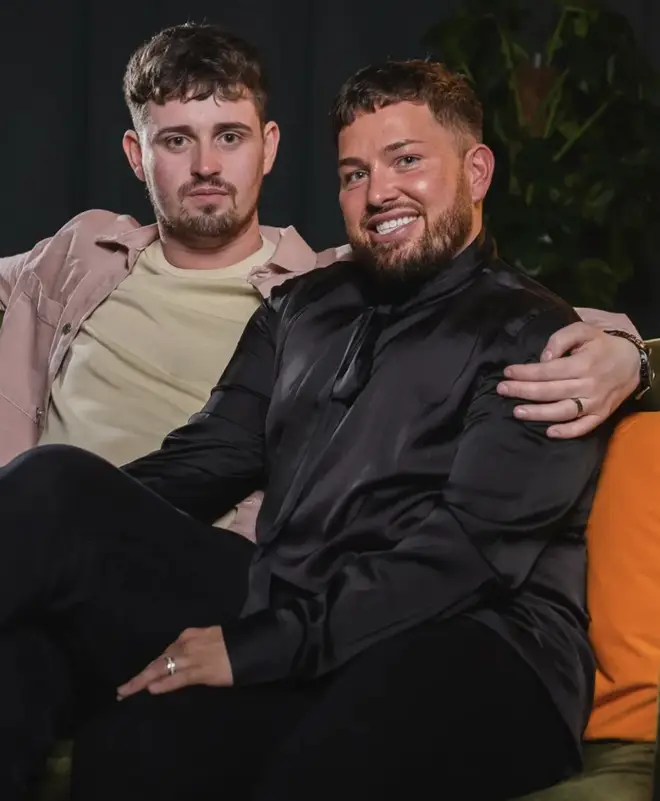 JJ Slater and Ella Morgan- SPLIT
JJ Slater and Ella Morgan caused waves on the show when their affair was revealed, leading to the breakdown in their marriages to Bianca Petronzi and Nathanial Valentino respectively.
After leaving the show as singletons, JJ and Ella were allowed to re-enter the experiment as a brand new couple, much to the shock of the cast members and annoyance of MAFS viewers.
Since building their connection on the show, JJ has defended Ella after she experienced an onslaught of transphobic abuse.
During their Final Vows, both JJ and Ella chose to split, however the pair vowed to stay in touch and continue their friendship on the outside world.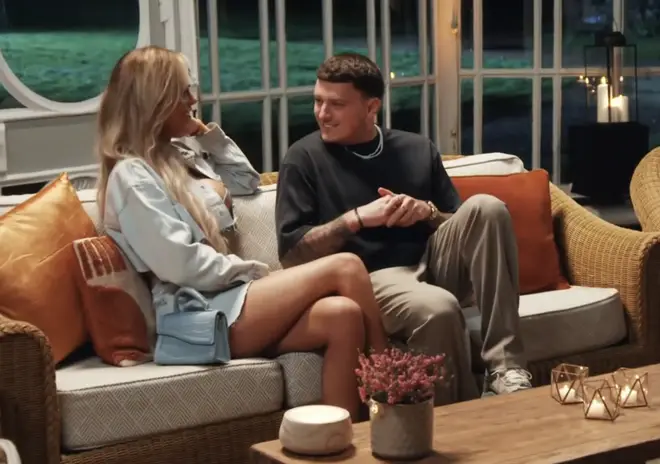 Read more: