Married At First Sight first look reveals moment Ella Morgan and JJ Slater return to the show
25 October 2023, 15:05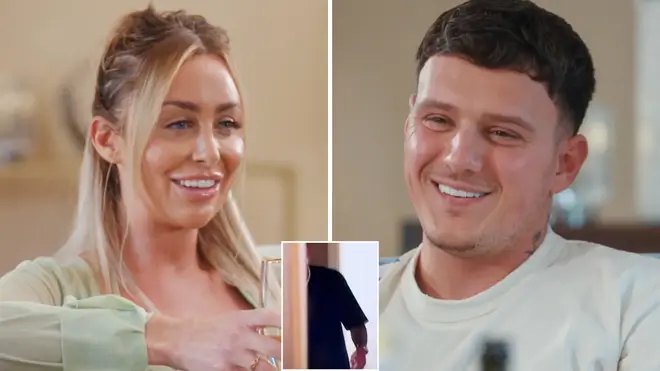 Married At First Sight stars Ella Morgan and JJ Slater are back.
Married At First Sight have released a brand new trailer which reveals the moment Ella Morgan, 29, and JJ Slater, 30, return to the experiment.
The clip, which was not shown at the end of last night's episode, shows two blurred figures entering the room of brides and grooms, which leads to shock amongst the cast.
This new revelation comes after the two contestants were told to leave MAFS when their affair was unearthed. This betrayal led to the breakdown of JJ's marriage to Bianca Petronizi, 29, as well as Ella's relationship with 36-year-old Nathanial Valentino.
Experts Charlene Douglas, Mel Schilling and Paul Carrick Brunson initially told JJ and Ella that if they wanted to explore their connection, they would need to do so outwith the experiment. However it appears that the love gurus have changed their minds and allowed the pair back into the experiment.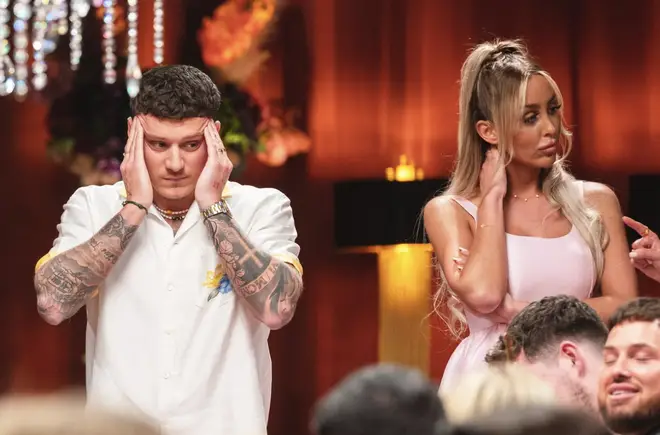 Earlier this week, JJ hinted that his and Ella's time on MAFS wasn't over.
In a TikTok Live with fellow grooms Thomas Kriaras, 27, and Terence Edwards, 40, JJ was asked if he and Ella were still together.
The 30-year-old replied to the queries, saying: "I can't answer if I'm with Ella or not."
As per the rules of Married At First Sight, participants are not allowed to comment on their relationship status until after their final episodes have aired.
If JJ and Ella had left the process completely, they would be able to discuss whether they were still together or not.
Watch Ella and JJ return to Married At First Sight here: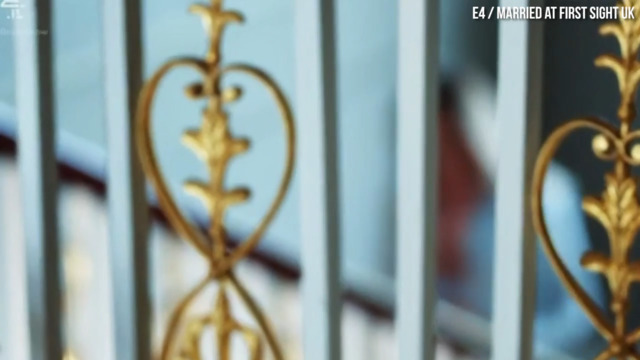 Married At First Sight UK tease Ella and JJ's return
Viewers were quick to air their feelings on JJ and Ella's return to the show, with many saying they would no longer watch the series if the pair continued in the experiment.
One user took to X, formally known as Twitter, to write: "I'm not even being dramatic when I say I'm considering not watching because Ella and JJ are coming back #MAFSUK"
Another added: "don't tell me that was Ella coming back?? they better not let her and JJ continue in the experiment together?? #MAFSUK"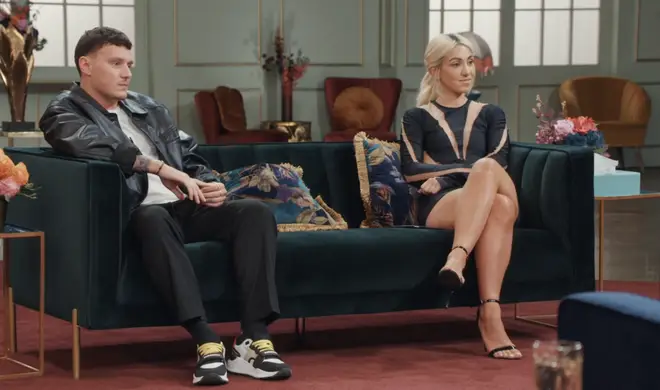 Despite her return to the show, Ella posted a goodbye message to the show on Instagram earlier this week.
The TV star wrote: "So, that's it .. Goodbye from me @e4mafsuk.
"Thank you everyone for the love and support from the beginning! It's been a wild one, life changing, the hardest thing I've ever done but also the best experience of my life!
"Made mistakes but since filming I've learnt and grown and made memories for a lifetime! Can't wait for what's to come.."
Read more: